Synology launches C2 Backup for Business. The solution allows businesses to back up Microsoft 365 data that resides on various Windows devices.
The tool enables businesses in backing up their Windows environments and data from Microsoft 365 directly to Synology's cloud-based C2 storage environments.
Backup of MS 365 data
C2 Backup for Business supports bare metal backup for Windows devices, such as PCs and servers. The service is suitable for Windows devices running on Windows 7 SP1, Windows 10, Windows 11, and Windows Server 2008 R2SP1, 2012, 2016, and 2019.
The service allows Microsoft 365 data residing on these devices to be backed up before it can be attacked and abused by hackers, shortening any recovery times and downtime, Synology says.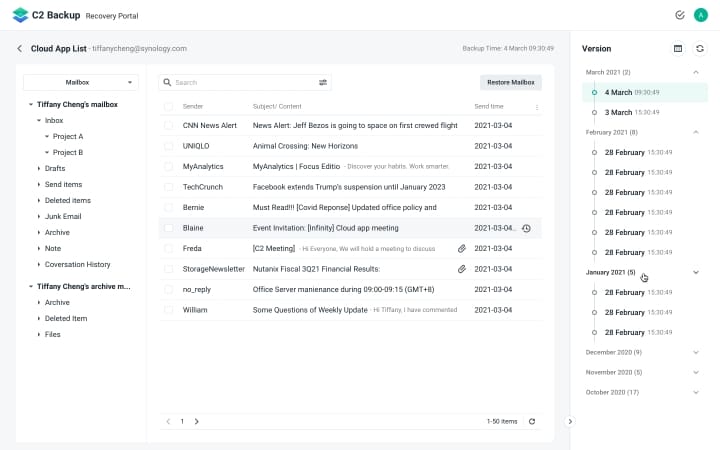 Centralized management tool
Administrators can operate Synology C2 Backup for Business from a central management environment or portal. The management tools allow deploying and managing backup policies based on user requirements.
Businesses can try Synology C2 Backup for Business free for 90 days until the end of this year.
Tip: Synology launches DS3622xs+, a 10GbE NAS for containers and more