Microsoft brought its data governance and compliance solutions together in Microsoft Purview. The tech giant hopes to increase the accessibility of its compliance portfolio.
Data engineers and legal staff should have an easier time finding and using Microsoft's data governance and compliance solutions in Microsoft 365 and Azure. All solutions are now housed in Microsoft Purview.
When combined, the products provide insight into an organizations' assets across the data landscape. Data security can be increased throughout cloud environments, applications and endpoints. The solutions also help customers manage end-to-end data risk and compliance regulations.
The rebranding is in immediate effect. For example, Microsoft 365 Advanced Audit was renamed Purview Audit, and Azure Purview Data Catalog became Purview Data Catalog.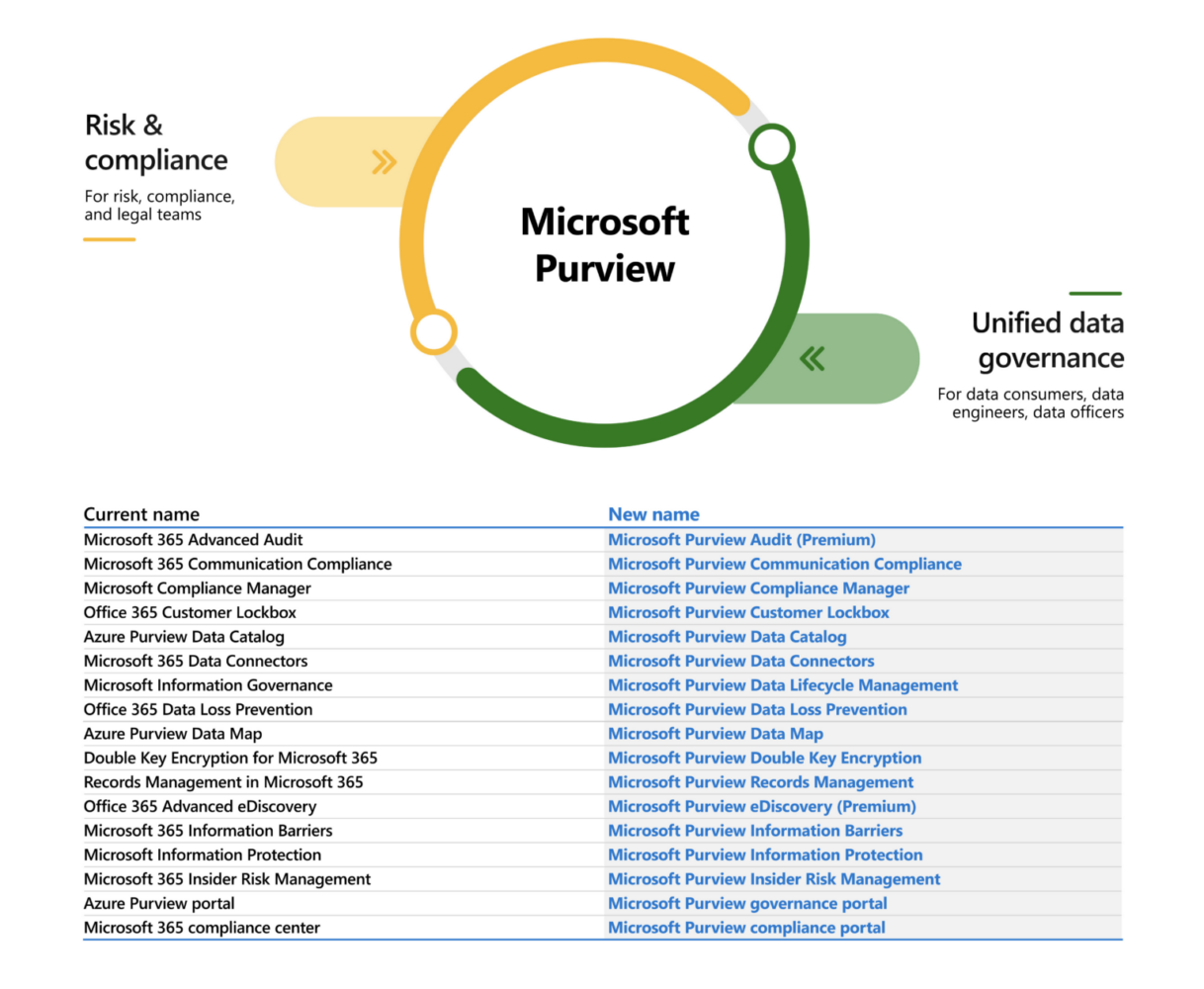 New functionality
In addition to the consolidation, Microsoft has updated its solutions with new functionality. Microsoft Purview Data Loss Prevention (DLP) for macOS is now generally available; Microsoft Purview Data Lifecyscle Management will shortly gain multi-stage retention, and 50 new classifiers were been added to Microsoft's sensitive information type catalogue.
Customers with a Microsoft 365 E5 or Microsoft 365 E5 Compliance subscription can review the changes in Microsoft Purview's compliance portal. Azure Purview customers can review the changes from the new Microsoft Purview governance portal or the Microsoft Purview website.
Tip: Azure as data powerhouse — more support, unified services