Microsoft is merging multiple database, analytics and governance solutions into a new umbrella platform. The Intelligent Data Platform should help companies extract value from data.
According to Microsoft, the Intelligent Data Platform is an all-encompassing ecosystem of solutions for integrating and managing data from various environments. The platform should help companies extract value from data instead of losing time on integration and management processes.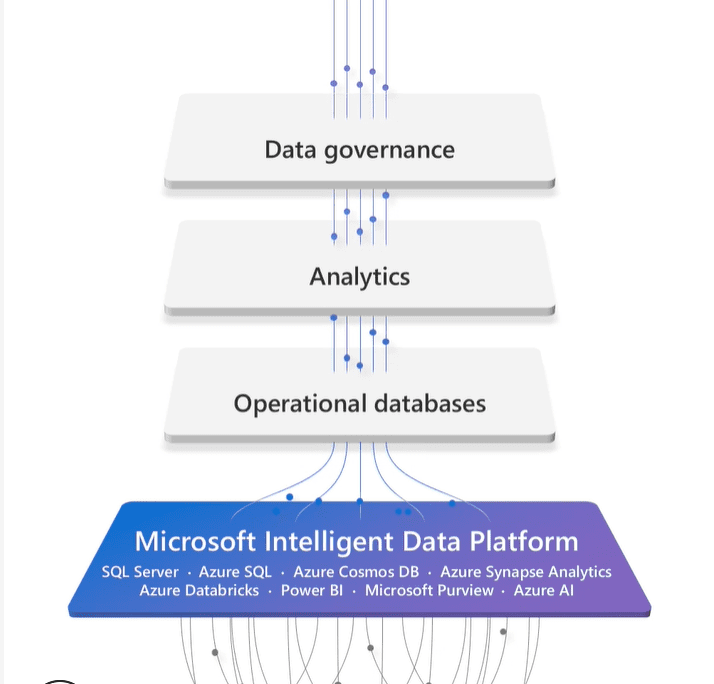 Suite of solutions
The cloud-based platform hosts all existing data intelligence, analytics and governance solutions. Products include Azure Synapse Link for SQL and Azure Synapse Analytics. Database solutions such as SQL Server 2022, Azure SQL, Azure Database for MySQL and Cosmos DB are featured as well.
Components
Other components include Azure Data Factory and Azure Data Explorer. The recently introduced 'datamart' functionality for Power BI is present as well. In addition, the Business Critical tier of Azure Arc-enabled SQL Managed Instance is available. Azure Machine Learning was added for artificial intelligence. Finally, Dynamic Lineage for Azure SQL Databases from Microsoft Purview is featured.
The Microsoft Intelligent Data Platform is available immediately.
Tip: Microsoft launches SDKs and frameworks for cross-platform development