HP recently released another series of business laptops and solutions designed specifically for hybrid working. Among others, new laptops in the HP EliteBook, ProBook and ZBook series have been released and new remote solutions are becoming available.
HP's main goal with the laptop models now released is to help companies achieve greater flexibility for their employees. Especially since, in HP's view, they are still in the process of figuring out which post-pandemic work strategy is the most effective and beneficial. Whether this is their a "hard return" to the office or embracing hybrid working.
The business laptops presented include the HP EliteBook 800 and 805 G10 series. These laptops run on a 13th generation Intel Core or, optionally, the latest AMD Ryzen processors with up to 64 GB of LPDDRM5 internal memory. These laptops are also equipped with the best business security and management functionality.
The now-announced HP EliteBook 600 and 605 G10 series laptops are more "cost-effective" alternatives. These laptops are also based on 13th generation Intel Core or AMD Ryzen processors and differ from each other in number of available ports, among other things.
The 600 series have two USB-A ports, one Thunderbolt 4 port with USB4 Type C, and one multipurpose USB Type C port. The 605 series have three USB-A ports and a single multipurpose USB Type C port.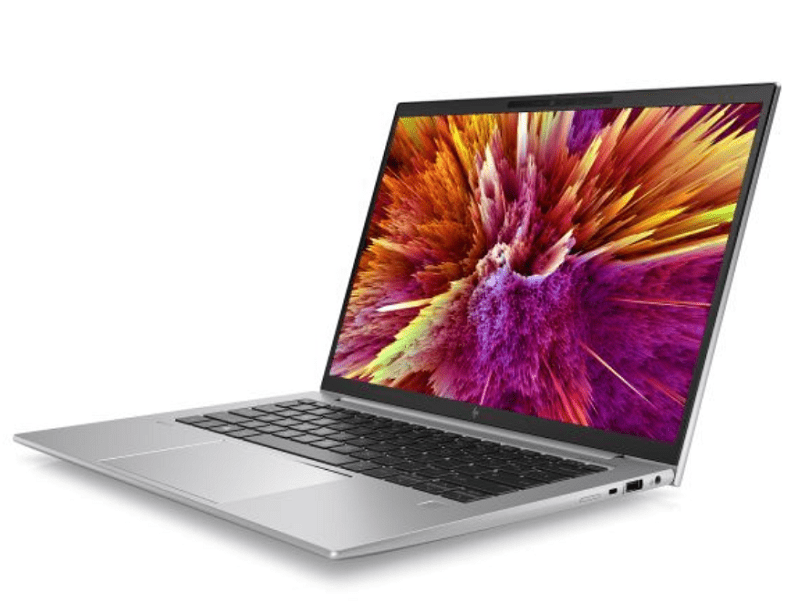 Other ProBook and ZBook laptop series
Other business laptop series introduced include the HP ProBook 400 and 405 G10 series. These types, according to the manufacturer, are especially suitable for smaller businesses that still want intensive use of various collaboration tools, multilayer security and a durable and easy-to-maintain chassis.
HP is also introducing a new series of mobile workstations with its ZBook Firefly G10 , Zbook Fury G10 and ZBook Power G10. Here, too, the latest generation Intel Core, for example also an i9 or an Intel HX processor, and AMD Ryzen processors form the basis. For graphics purposes, these special laptops feature the Nvidia RTX workstation GPUs, the Nvidia RTX 5000 GPU or integrated AMD Raedon graphics with the Ryzen processors, among others.
New remote management solutions
Other solutions now announced that should especially facilitate hybrid working include solutions for collaboration, improving productivity and being able to perform management tasks remotely.
For this purpose, among others, the new HP Anyware Remote System Controller has been presented. This tool especially helps support the tech giant's latest Z by HP desktop workstations. This controller enables IT administrators to be able to monitor and manage the workstations overall and always. Especially through its out-of-band management capabilities.
HP Wolf Connect is an IT management solution for connectivity. This tool should provide remote laptops and PCs with very powerful and secure connections. This allows IT administrators, for example, to manage laptops and PCs when they are turned off. The built-in Trace functionality ensures that these laptops and PCs can also be remotely wiped even when they are off or have no Internet connection.
Connectivity is provided via mobile networks, making the tool well suited for companies with large numbers of "distributed" employees.
New HP Poly applications
Furthermore, HP also recently introduced a number of solutions in its HP Poly segment, as the acquired Poly is now called. Among others, the Poly Video OS 4.0 software was presented. This software provides an AI-driven multi-camera mode that keeps multiple speakers in view during video meetings. The software is ideally suited for the Poly Studio X-series of video bars and the Poly G7500 modular video conferencing system.
Also introduced are new wireless Poly earbuds, the Poly Voyager Free 60 series.
Also read: HP introduces Z by HP workstations based on latest Intel Xeon processors