Despite the fact that the plane still has to be launched, it seems that LG could not wait to show its new flagship firmly to the world. In South Korea, promotional material has already been published around the V40 ThinQ. The phone has three cameras at the back and two cameras at the front.
This is apparent from the promotional material that LG released in South Korea. The smartphone has a 6.4-inch display and a reinforced glass frame. The device is also available in three colours: blue, grey and red and has a fingerprint scanner on the back. LG officially unveils the aircraft on 3 October.
The LG V40 ThinQ is similar in design to the V30 released last year, but also has some elements of the LG G7 ThinQ. Despite the fact that the teaser shows the design, we still don't know much about the specifications of the device. In any case, it is clear that the back side houses three camera lenses and that the front side has two lenses.
It is expected to run on a Qualcomm Snapdragon 845 processor, the latest to be released by Qualcomm. This processor probably has at least four gigabytes of working memory and LG builds in at least 64 gigabytes of storage capacity for the user. In addition, a special button is expected with which users can call up the Google Assistant.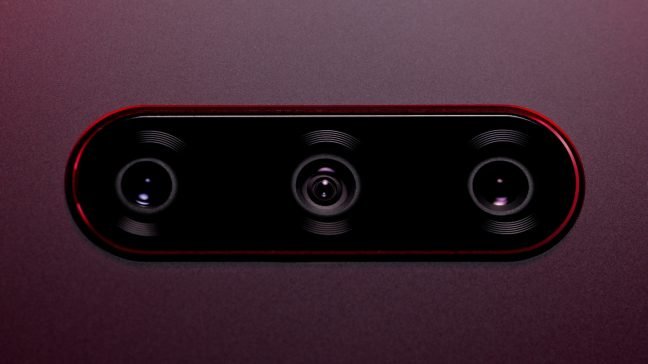 Remarkably enough, the promo of LG does not contain a clear picture of the front. Luckily, Evan Blass placed a render on Twitter, which shows that the device has a large screen with rounded corners. That'll look like this: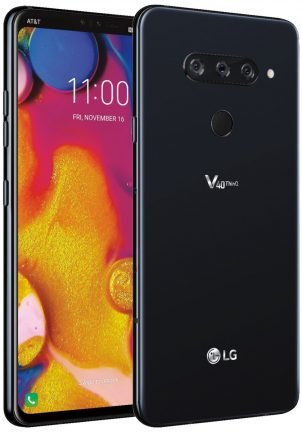 The phone will be unveiled next Wednesday. Then LG will also announce the specifications that we don't know yet.
This news article was automatically translated from Dutch to give Techzine.eu a head start. All news articles after September 1, 2019 are written in native English and NOT translated. All our background stories are written in native English as well. For more information read our launch article.