At CES in Las Vegas, Intel gave more details about the first stackable chips it is working on. The chips will now go through life as Lakefield and the first prototypes are ready. Foveros 3D technology should make it possible to make smaller computers without losing any of their power.
At Intel Architecture Day at the beginning of December, Intel announced that it was working on stackable chips to reduce the total chip area. Foveros is a 3D stacking technique in which different dies can be stacked on top of each other. The chipgigant wants to make all the chips according to this concept and follows the example of AMD with Epyc 2 (Rome).
Interconnect
Thanks to the stacking technique, Intel can combine both Core and Atom architecture in one chip. Since the success of ARM with its big.Little designs, it is no surprise that Intel embraces a similar concept.
Foveros uses etched silicone as an interconnect to enable many more interconnections at a higher speed. Intel has already used this technique in a similar form in Kaby Lake-G, Intel's very first processor that combines Intel CPU, AMD GPU and HBM (High Bandwidth Memory).
Intel builds on that with Foveros but now uses thousands of microbumps with direct face-to-face connections between the stacked components. The interposer is not only a single track circuit but a full chip with its own logic built in.
Sunny Cove
The new 10nm Lakefield chips get a single Sunny Cove core, four Tremont Atom cores and Gen11 graphics. The chip is available to any OEM under the condition that they make a product around the chip. Intel wants to see the maximum potential of the chip exploited.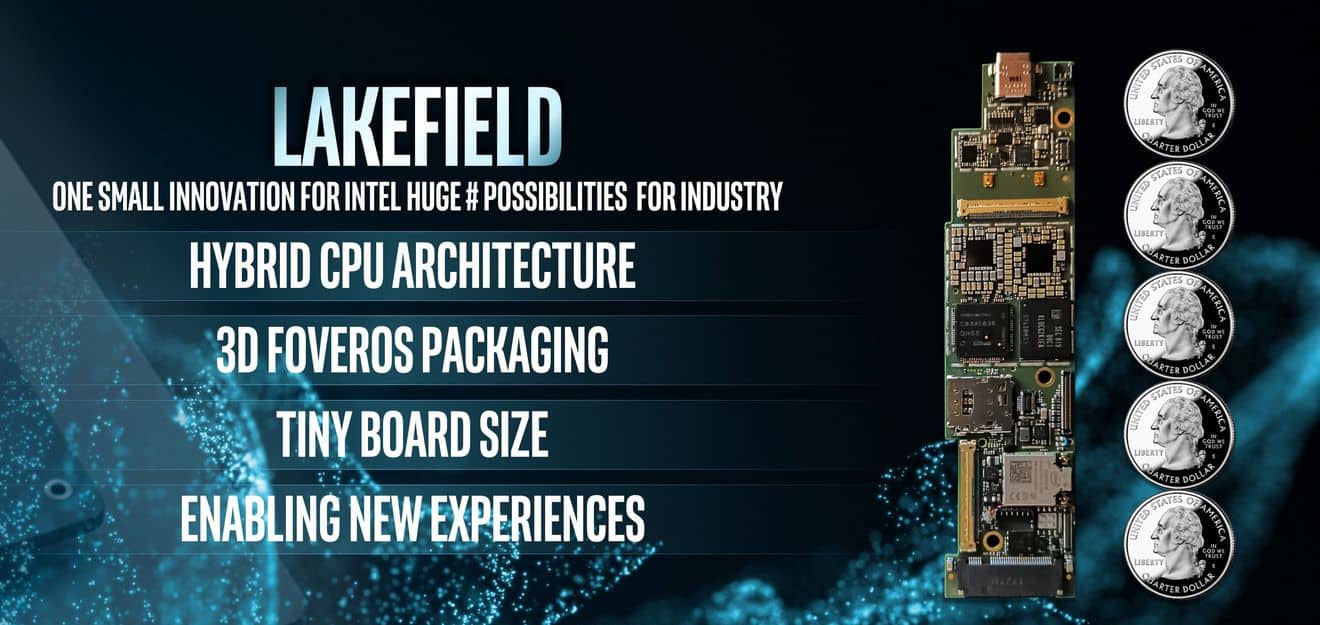 Intel confirms that the Lakefield chips will go into production in 2019 along with other 10 nm chips. The chip giant wants the chips ready by the end of the year at the latest.
Along with Lakefield's announcement, Intel is announcing that Ice Lake is on track to be on store shelves later this year. Intel's first 10 nm chips are intended for the consumer market. Later in 2020, the Ice Lake Xeon chips will appear.
Related: Intel introduces hybrid x86 architecture with stackable chip
Related: Read all the news from the Consumer Electronics Show
This news article was automatically translated from Dutch to give Techzine.eu a head start. All news articles after September 1, 2019 are written in native English and NOT translated. All our background stories are written in native English as well. For more information read our launch article.