Cisco today launched a portfolio of Wifi 6 access points in its Catalyst and Meraki portfolios. In addition, it also presents a Catalyst core switch that enables end users to integrate wireless and fixed networks more closely, especially within campus environments. It will also collaborate with more partners within its own OpenRoaming project.
Wifi 6 is hot and almost all major suppliers in (wireless) network area now notice. Like Cisco that now comes with Wifi 6 access points. The now launched access points in both the Catalyst and Meraki portfolios should provide end-users with all the benefits of the latest WiFi technology.
These advantages are more capacity by simultaneously connecting numerous endpoints, higher bandwidth, and a low latency that enables almost real-time communication. In addition, the latest Wifi technology also saves battery capacity for both access points and endpoints.
Additional functionality
Cisco's now launched Wifi 6 access points offer additional functionality, including customized, programmable chipsets and advanced analysis tools. As a result, the DNA technology of the network, data and cloud specialist now extends all the way to the edge of the network.
According to the supplier, the access points provide a more intelligent and more secure wireless network. In addition, the access points can also handle various IoT protocols such as BLE, Zigbee and Thread.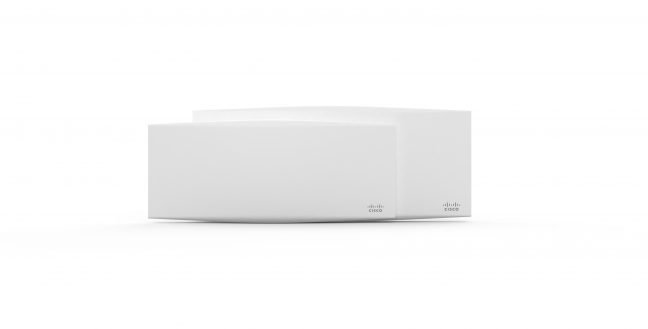 Switch for intent-based networking
In addition to the access points, Cisco is also launching a new Catalyst core switch, the Catalyst 9600, to further improve the integration of wireless and fixed networks. This core switch is mainly aimed at the later roll-out of intent-based networks, including for the so-called campus environments.
Integration between Wifi 6 and 5G
Furthermore, Cisco is increasingly considering the integration of the upcoming Wifi 6 and 5G networks. In addition, the Catalyst and Meraki platforms are open and programmable up to chipset level, allowing applications to benefit from network programmability in new ways.
Interoperability
For interoperability, the American supplier is working with various partners in its own OpenRoaming project. Together with Intel and Samsung, among others, they are looking for interoperability problems that Wifi 6 will undoubtedly bring with it.
In addition, we are looking at how easy it is to switch, seamless, between mobile networks based on LTE (4G) and of course 5G and (public) Wifi networks. That's why a number of other players have now been added to the OpenRoaming project, as Cisco tells us. These are mainly specialists in the field of onboard Wifi such as Boingo, GlobalReach and Presidio.
This news article was automatically translated from Dutch to give Techzine.eu a head start. All news articles after September 1, 2019 are written in native English and NOT translated. All our background stories are written in native English as well. For more information read our launch article.