Logging into Google apps secured with two-step authentication is now also possible on iOS devices with the help of an Android phone. The functionality comes both to private users and to G Suite.
In May, Google already launched the option of using an Android phone as a security key for two-factor authentication. However, it was only available for Windows 10, Chrome OS and MacOS. There was no support for iOS. The system makes it possible to log into G Suite applications with the help of your smartphone. The communication between the service you want to log on to and your phone is via Chrome, which explains why iOS has been ruled out until today.
Smart Lock
Browsers on Apple's mobile devices need to be built on Apple's own technology. Chrome on an iPhone or iPad is not a real Chrome and that hindered communication. Google is now bypassing that limitation with the Smart Lock application. If you install it on your iPad, for example, you can log in to G Suite with the help of your Android phone. Proximity is required, as the iOS device will search via Bluetooth for the Android device, where a user must then confirm his intention to log in.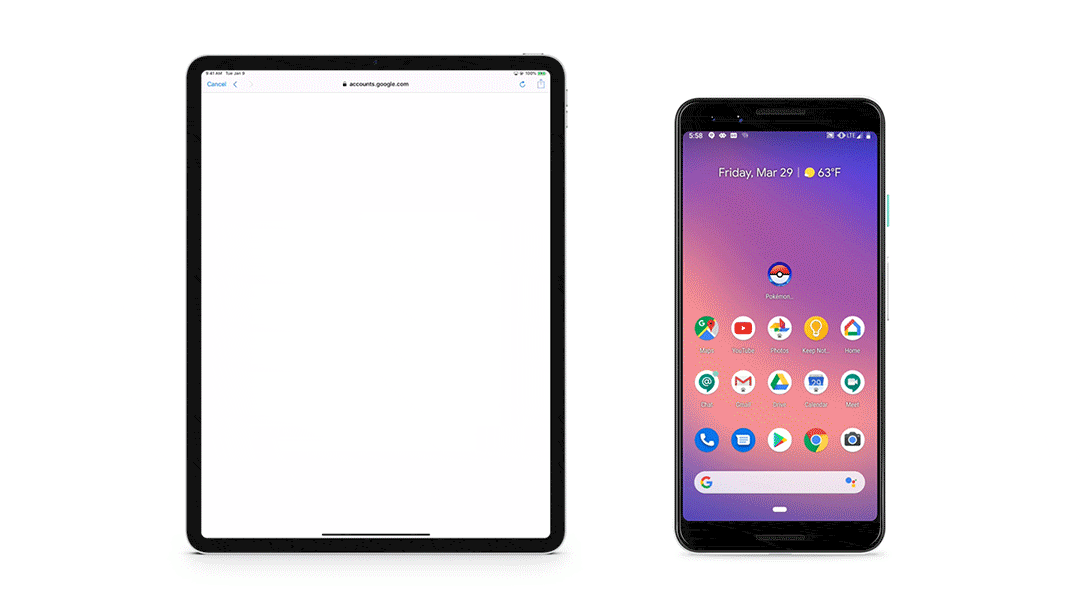 Google is not slowing down with the roll-out of the new feature: it is immediately available to everyone. For G Suite domains where administrators have already activated two-step authentication, this new option is automatically available, without the need for additional configuration. Google sees the possibility especially as relevant for iPad users. Especially in the context of Apple's ambition to turn the iPad into an alternative to a laptop, Google's support is relevant. If you have two phones, you can also use the security system with your iPhone.
Related: Google turns any Android phone into a security key
This news article was automatically translated from Dutch to give Techzine.eu a head start. All news articles after September 1, 2019 are written in native English and NOT translated. All our background stories are written in native English as well. For more information read our launch article.