Intel is hard at work on its next-generation Alder Lake processors, intended for both desktop and laptop applications. According to new rumours, the new 10nm processors will support DDR5 memory and PCIe 5.0.
Similar to the Lakefield processors released last year, Intel plans to use a design similar to Arm's big.LITTLE concept with Alder Lake. IT consists of a number of fast cores are combined with a number of low-power ones. In this case, it is up to eight fast cores of the Golden Cove architecture and up to eight low-power cores based on Gracemont. As Gracemont does not support Hyperthreading, the number of threads is 24.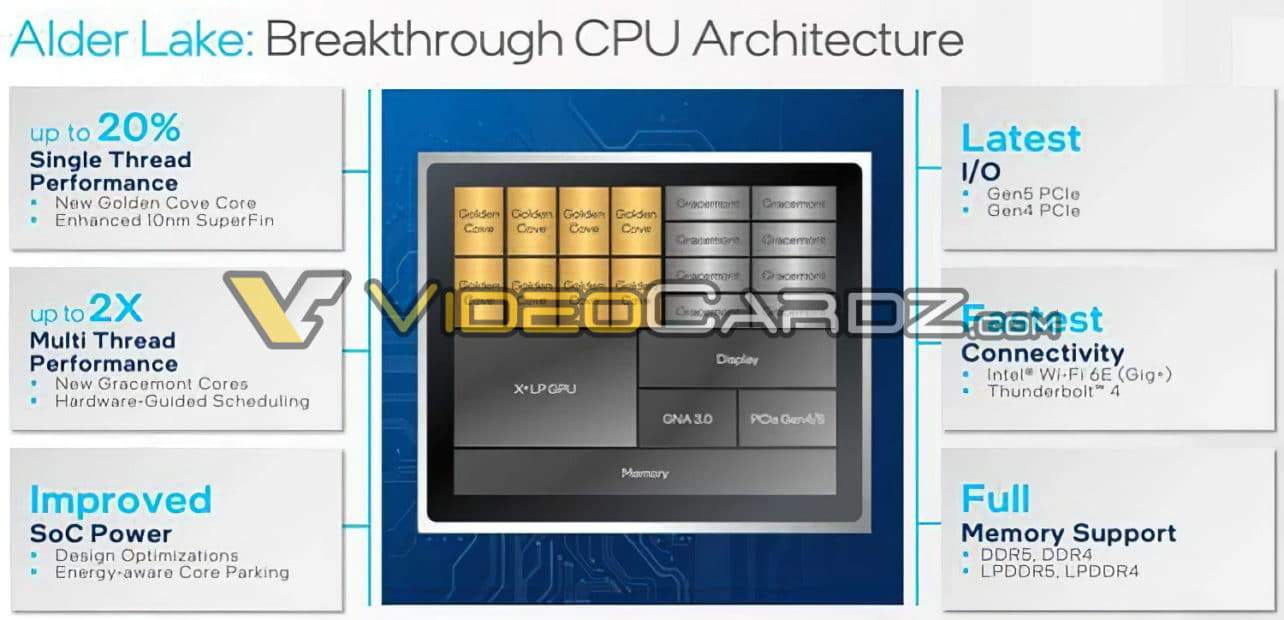 20 percent faster
The most important innovation unveiled by VideoCardz is a 20 percent improvement in single-threaded performance. Which processors this improvement is relative to, the website does not mention. It could be in comparison to Tiger Lake laptop processors or Rocket Lake desktop processors. In multithread performance, the new processors should even be up to twice as fast.
Other innovations in Alder Lake include support for DDR5 RAM and PCIe 5.0. It is also possible to build systems based on ddr4 memory and PCIe 4.0. LPDDR4 and LPDDR5 are also supported, as well as Wi-Fi 6E and Thunderbolt 4.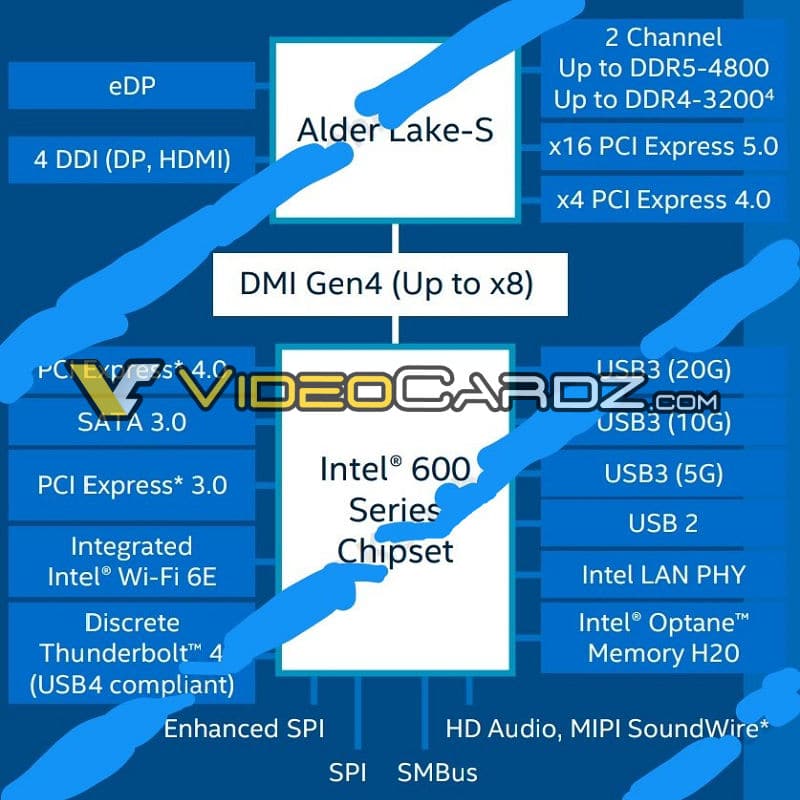 The new processors fit Intel's new LGA1700 socket. This socket has a different shape than its predecessors, so existing coolers will no longer fit on it. The sockets sit on motherboards with the new Intel 600 Series chipset.
Available this year
Intel Alder Lake, which will also be marketed as the twelfth generation of Intel Core processors, is scheduled for release in Q4 of 2021. That is relatively short after the eleventh generation. Rocket Lake-S was in fact announced last week and will hit the market next week.