Smartphone maker OnePlus has unveiled its latest flagships. The OnePlus 9 and OnePlus 9 Pro feature cameras developed in collaboration with camera manufacturer Hasselblad.
The two devices are similar in terms of hardware specifications and differ only in terms of their camera and display. For example, the OnePlus 9 has a 6.55″ LED screen of 2400×1080 pixels and a refresh rate of 120Hz. The OnePlus 9 Pro has a slightly larger 6.7″ screen with a higher resolution of 3216×1440 pixels. This screen also has a maximum refresh rate of 120Hz, but it can adapt to the content being shown. For still images, the refresh rate is reduced to a minimum of 1Hz. This should result in lower power consumption.
Enhanced cameras
The OnePlus 9 will get the same Sony IMX689 48-megapixel camera sensor found in the OnePlus 8 Pro last year. The OnePlus 9 Pro will get a newer camera sensor: the Sony IMX789. This also has a resolution of 48 megapixels. The main camera of the OnePlus 9 Pro, unlike that of the OnePlus 9, features optical image stabilization.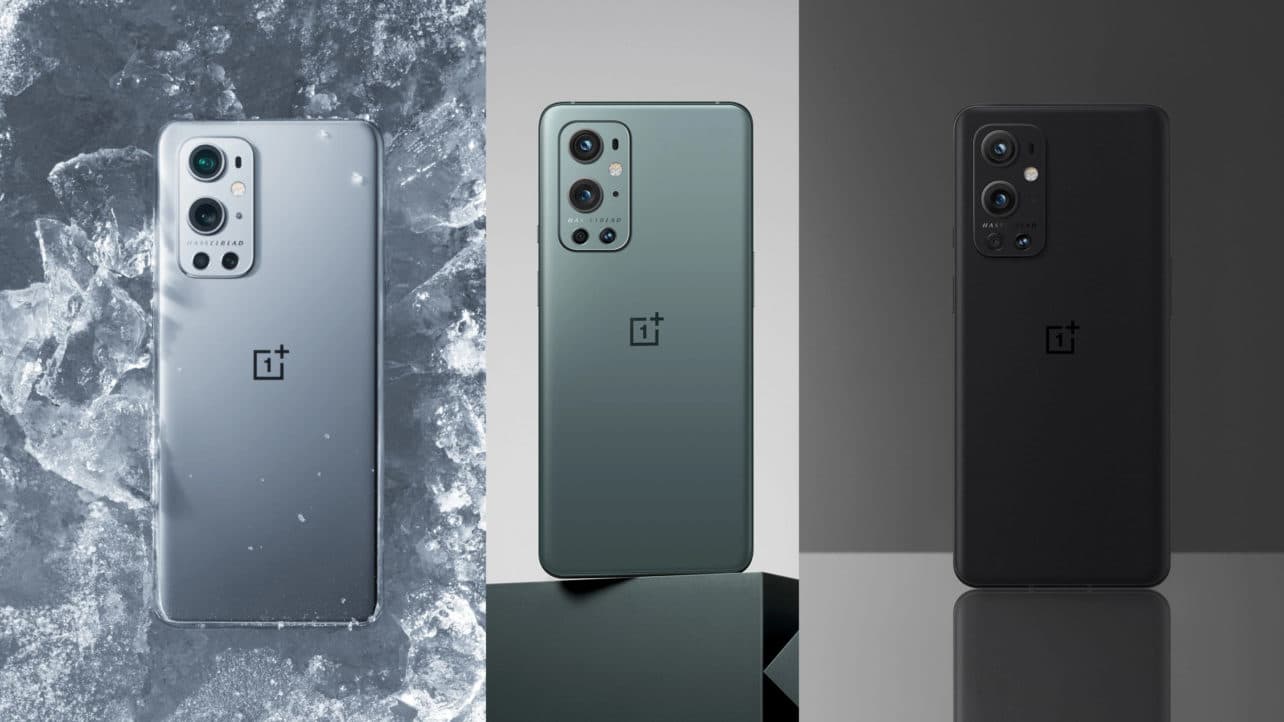 Furthermore, both phones have an ultra-wide-angle camera of 50 megapixels and a black-and-white camera of 2 megapixels. The OnePlus 9 Pro also has an 8-megapixel telephoto camera. On the front, both devices have a 16-megapixel camera. OnePlus claims to have collaborated with Hasselblad on the design of the cameras. OnePlus specifically mentions colour calibration.
Similar hardware
In terms of hardware, the two phones are identical. They are equipped with the new Qualcomm Snapdragon 888-SoC and are available with 8 or 12 GB of memory. In terms of storage, there is a choice of 128 or 256 GB. Both devices have a 4500mAh battery and can be fast-charged with 65 watts. Wireless charging is also possible with both devices, with up to 15 watts for the 9 and 50 watts for the 9 Pro.
Materials and colours
A final difference between the two devices is in the materials used. The OnePlus 9 has a plastic body, while that of the 9 Pro is made of aluminium. The OnePlus 9 is available in the colours Winter Mist, Astral Black and Arctic Sky. The more expensive device comes in Morning Mist, Pine Green and Stellar Black colours.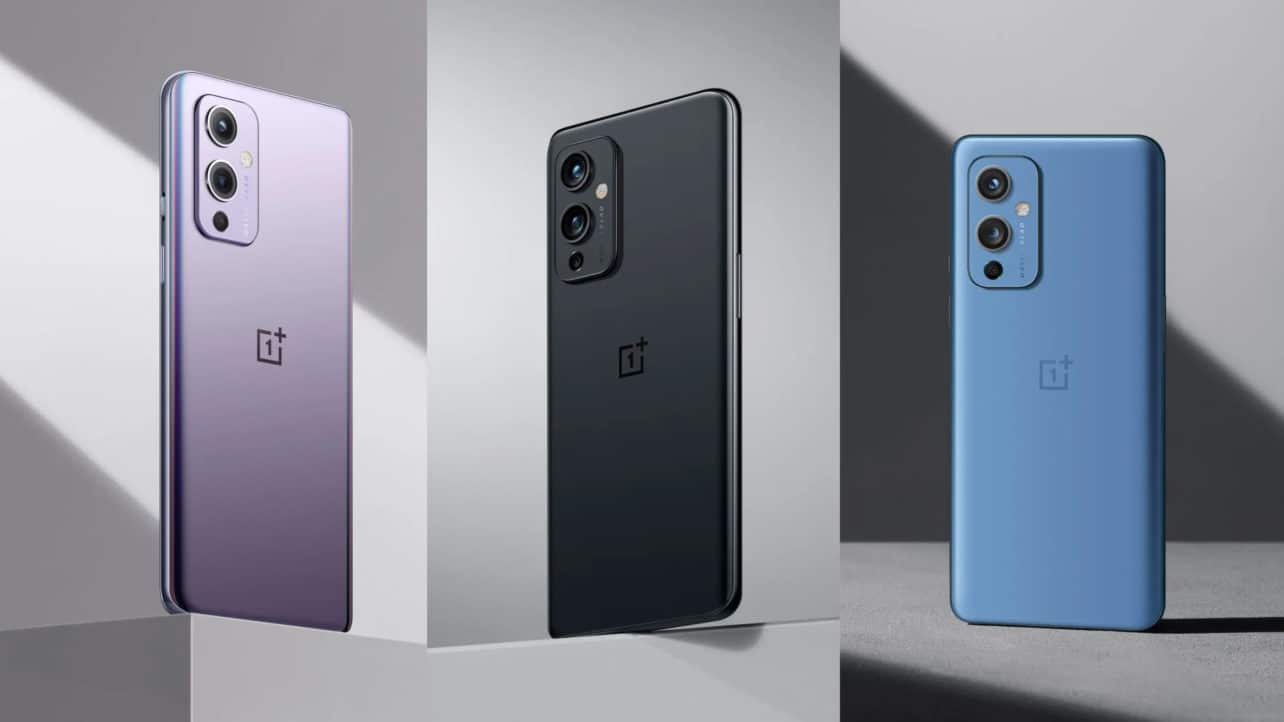 Availability
The OnePlus 9 Pro will go on sale on March 31. The OnePlus 9 will be released on April 26. The recommended retail prices are the same as their predecessors:
OnePlus 9, 8/128GB: 699 euros
OnePlus 9, 12/256GB: 799 euros
OnePlus 9 Pro, 8/128GB: 899 euros
OnePlus 9 Pro, 12/256GB: 999 euros
Tip: Review: OnePlus 8 (Pro), flagship killer has finally grown up