The introduction of the new laptop is part of the company's ongoing buildup to the launch of Windows 11.
This week Microsoft announced the Surface Laptop Studio, a successor to the Surface Book model line. It presents a total redesign for Microsoft's flagship laptop, ditching the removable display in favor of one that pulls forward to transform from laptop into tablet. This is what Microsoft calls "studio mode".
It comes with a 14.4-inch display that shifts from a traditional laptop configuration into a "Stage" mode that covers the keyboard at a 45-degree angle, and then into a horizontal "Studio" mode, elevated slightly at the rear for ergonomic use with a Surface Slim Pen docked magnetically under the chassis of the device.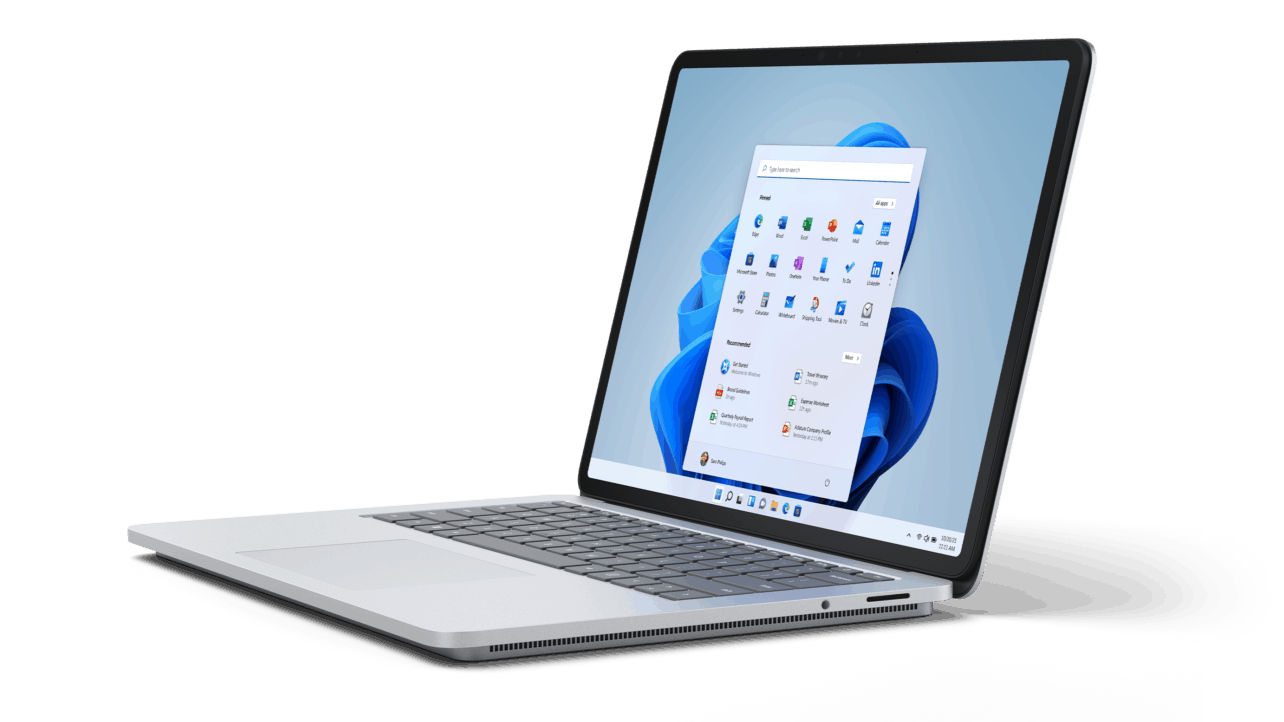 The most powerful Surface model yet
Chris Greiser, from the team that engineered and designed Surface Laptop Studio, gives an in-depth, gave a tour of the product at Microsoft's fall hardware event this week.
"When we set out to design Surface Laptop Studio, we challenged ourselves with how we could build our most versatile laptop with unparalleled performance all while delivering the best possible experience with Windows 11," he said.
"We didn't have to look too far for inspiration as the design incorporates some of the best improvement elements of Surface Book, Surface studio, as well as Surface Laptop. That combined with the net new boundary pushing innovations has made Surface Laptop Studio what it is today."
The Surface Laptop Studio is the most powerful device in the Surface portfolio, Greiser said. It's performance is tuned with the latest generation of discrete Nvidia GPU's and 11th Generation Intel Core H Series Processors. In fact, GPU performance is the highest of the Surface family with discrete Nvidia G-Force RTX 3050 Ti or Nvidia RTX A2000 for business. Both options run up to 50 Watts, thanks to Dynamic Boost 2.0, which balances power consumption between the CPU and GPU to optimize the power flow.
Tip: Review: Microsoft Surface Laptop 4 – Not unique, but with stamina