LG introduces new monitors for creative professionals ahead of CES 2022. Among the introductions is the DualUp Monitor, sporting a vertical design.
The DualUp Monitor (28MQ780) features an aspect ratio of 16:18. Its 27.6 inch display is equal to two combined 21.5 inch displays.
Vertical stance
The display was primarily designed for a vertical stance, as illustrated below. The possibility to split the vertical display into two windows is both welcome and rare.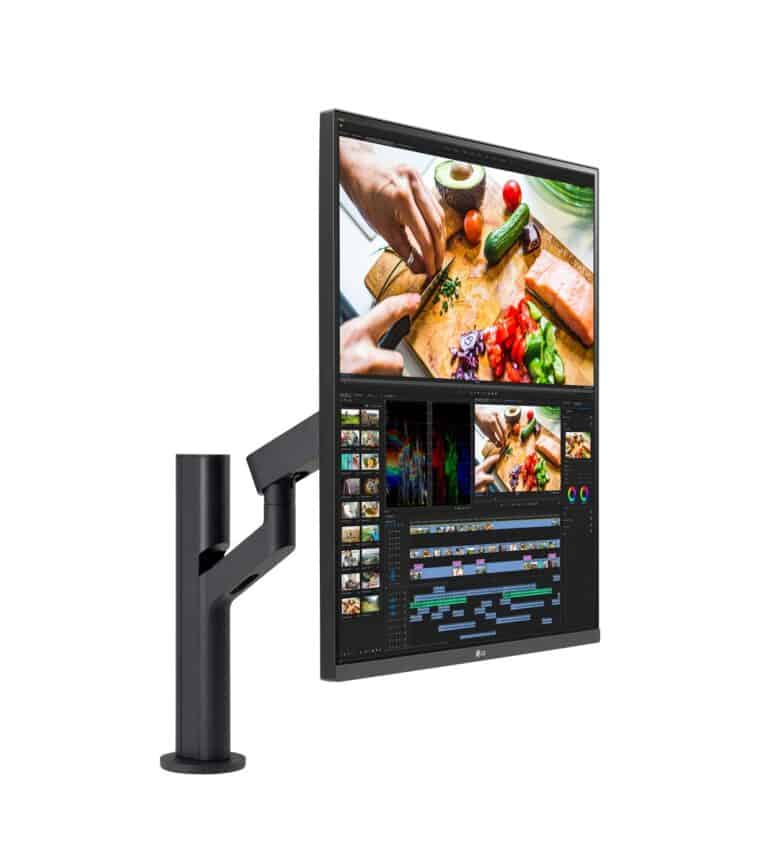 Furthermore, the monitor features two HDMI ports, 3 USB ports (one upstream and two downstream) and a USB-C port that serves as a power supply. The screen's total pixel density is 2,560×2,880 QHD.
LG states that the monitor is especially suitable for content design. Its vertical design should necessitate fewer neck movements than horizontal models. This helps to prevent neck pain.
A traditional approach
The second monitor presented ahead of CES 2022 is the LG UltraFine 31.5 inch. This display features a 4K UHD 3,840×2,160 IPS panel with a contrast ratio of 2.000:1. The monitor is primarily intended for photo editing.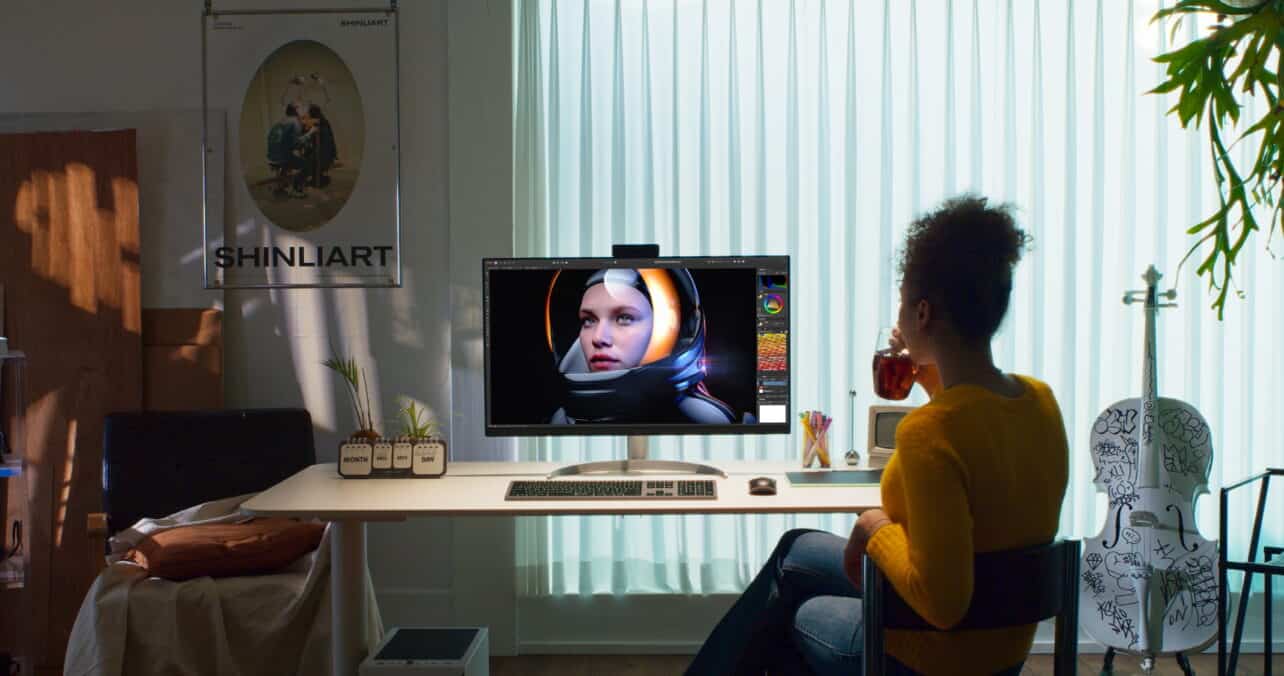 It features two HDMI ports, three USB ports and one USB-C port. In addition, this monitor sports a removable sensor for calibration, which can be set up through integrated LG software.
Pricing and availability is unknown at this time. LG intends to fully present the displays at CES 2022, the consumer conference starting on the 5th of January 2022.