The new AMD Ryzen 5000 C-Series brings Zen 3 architecture to to Chromebooks.
According to ADM, the Ryzen 5000 C-Series processors provides a suitable alternative to the Intel processors typically featured in Chromebooks. It's safe to say that AMD is seriously upping its competetiveness in this segment.
Functionality
The newly released processors come in four variants. The series provides all-day battery capacity and up to eight high-performance x86 cores. The processors were specifically designed to bump performance for Chrome OS2. The chipsets also feature AMD Radeon, Wi-Fi 6 and Bluetooth 5.2 connectivity.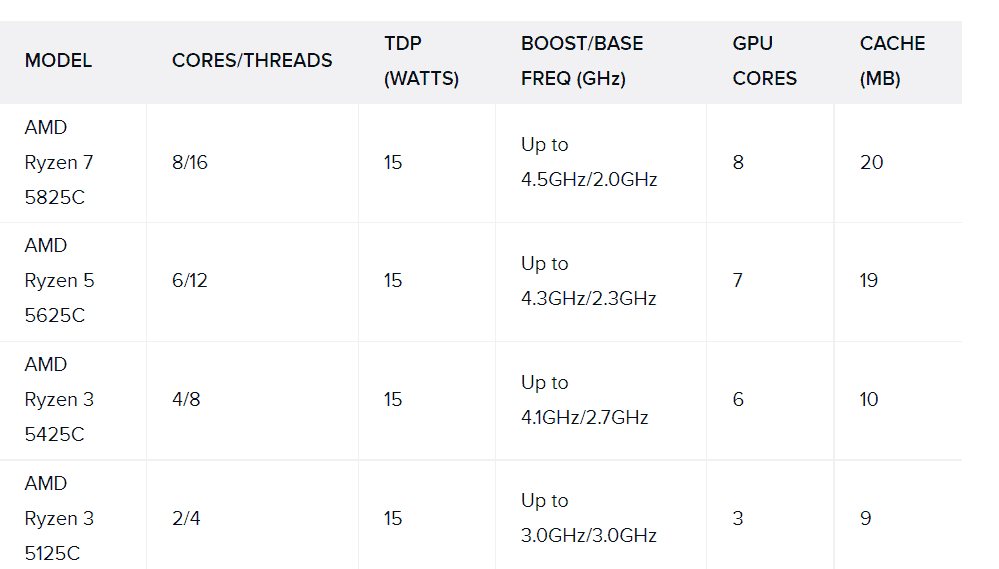 Various manufacturers on board
AMD further states that the series will help Chromebooks tap into new market segments. Think of consumers looking for high-performance and companies that want to embrace hybrid working. Accordingly, the chip manufacturer signed agreements with major device manufacturers like HP and Acer.
The AMD Ryzen 7 5825C processor will be available in June in the recently announced HP Elite c645 G2 Chromebook Enterprise. Acer expects to release its first Chromebook with an AMD Ryzen 5000 C-Series processor later this year.