Rockwell Automation recently introduced a new range of industrial monitors. The Allen-Bradley ASEM 6300 monitors are suitable for a variety of manufacturing processes.
Formerly known as the VersaView 6300 line, the Allen-Bradley ASEM 6300M industrial monitors have been rebranded. The new line consists of several models for industrial applications. Different options allow customers in the manufacturing industry to customize these monitors based on size, cost, performance and feel.
Various options
The monitors are available as stainless steel models with IP66K and IP69K certifications. These models are primarily intended for environments dealing with hygiene requirements and liquids. Other material options include aluminium and edge-to-edge glass.
The monitors have a high resolution to display up to four tiles of information on one screen. For instance, operators can view performance data, instructions and high-resolution video feeds. The monitors can be fitted with standardized fuses, making them easier to replace. This allows customers to upgrade to newer versions at any time, without having to modify their machine design.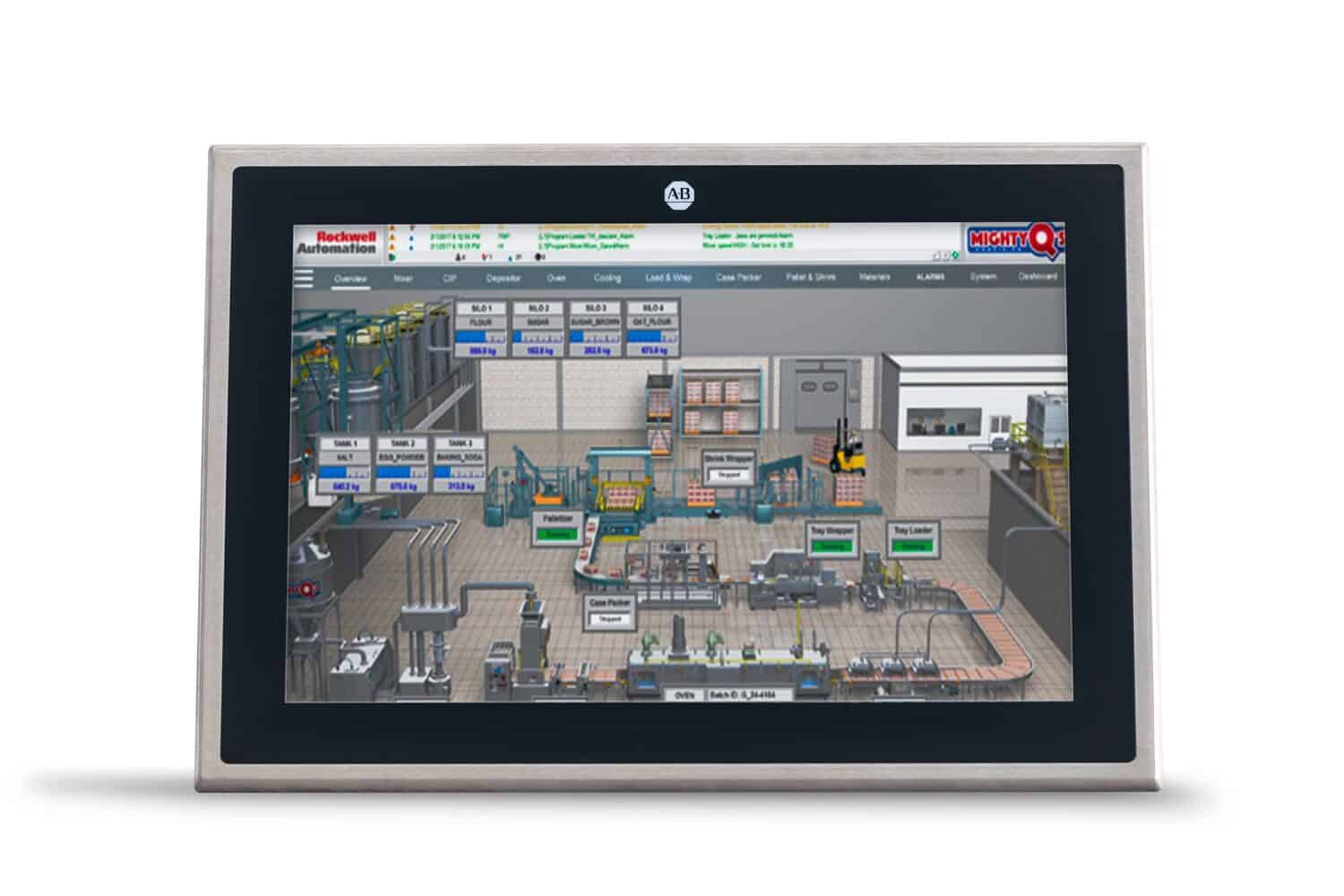 The ASEM 6300 line also features single-touch and multi-touch displays. The displays are available in sizes ranging from 8.4 to 24 inches. Furthermore, the line includes a long-range option that allows users to place the monitor up to 100 metres from the (industrial) PC being used.
Lastly, the ASEM 6300 monitors are easy to combine with the Allen-Bradley ASEM 6300B industrial box PCs from Rockwell Automation. This, according to the manufacturer, can save a lot of time. The PCs and monitors integrate easily with one another, minimizing the time spent on configuration.