Logitech added two mechanical keyboards to its Masters Series: the MX Mechanical and the MX Mechanical Mini.
Logitech hopes to offer more productivity through high-quality mechanical keys and precision tracking. The MX Mechanical and MX Mechanical Mini feature low-profile mechanical keys. A special Tactile Quiet key reduces noise while providing resistance and feedback.
The keyboards are designed with two-tone keycaps and six backlighting options. This allows the keyboards to automatically adjust the brightness to ambient light. When lighting is not needed, the light automatically switches off to save energy.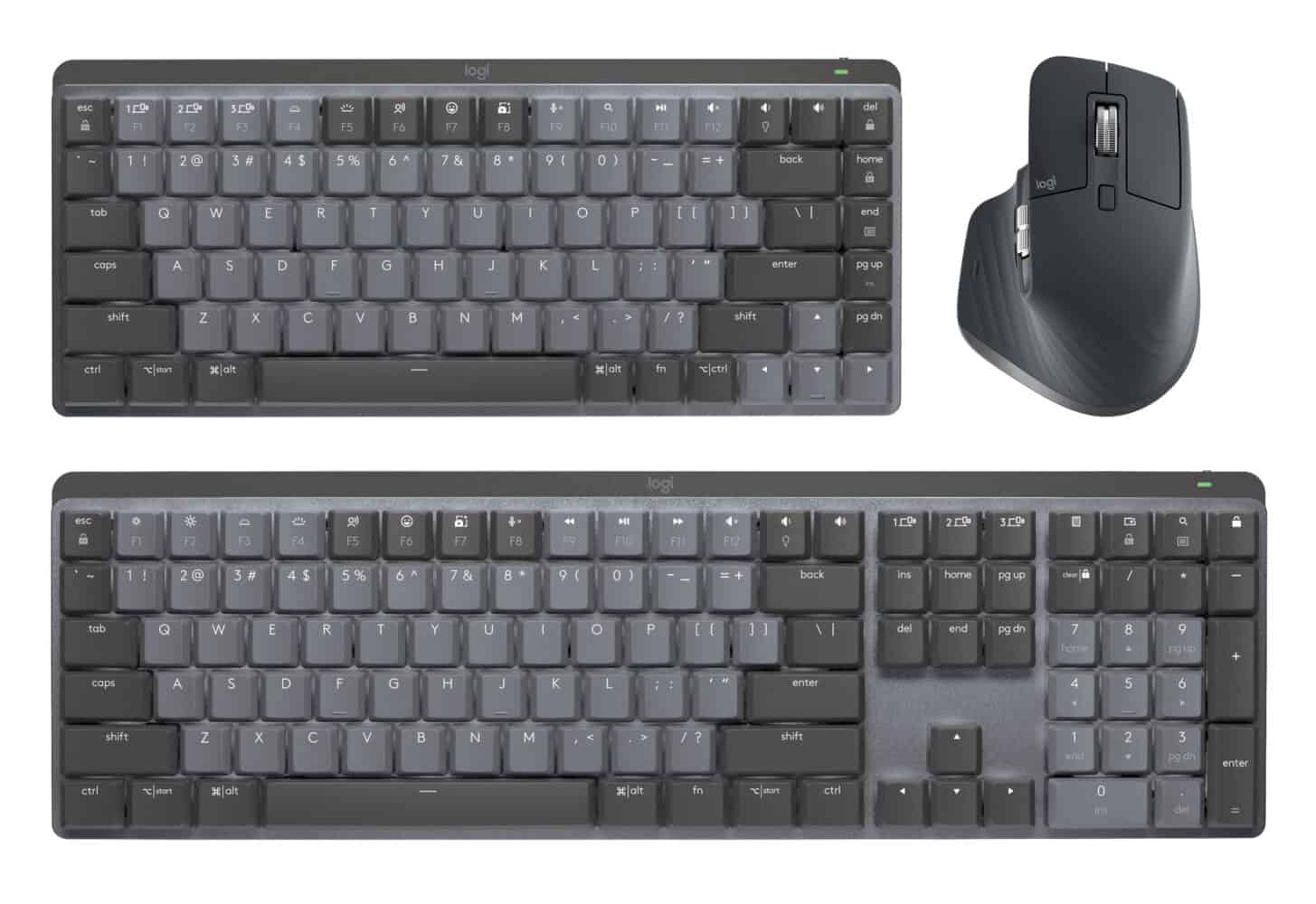 MX Master 3S mouse
Additionally, Logitech introduces the MX Master 3S, a new mouse featuring an 8,000 DPI optical sensor that works on most surfaces, including glass. The mouse includes a MagSpeed Electromagnetic wheel that scrolls through 1,000 lines in one second and a side scroll wheel for faster horizontal navigation.
Both the keyboards and mouse are compatible with Options+ Beta software. This allows users to customize the keyboards and mouse to their liking by assigning functions to keys. All keyboards and the mouse connect up to three different devices compatible with Windows, macOS, iPadOS, Android, Chrome OS and Linux.
The MX Mechanical, MX Mechanical Mini and MX Master 3S are available immediately. The MX Mechanical was assigned a retail price of 180 euros, the MX Mechanical Mini 160 euros and the mouse 129 euros.
Tip: Logitech Sync enables central management of video conference rooms