Atlassian has added new functionality to its Jira Software portfolio. These include the introduction of the Jira Product Discovery tool, the integration of Jira Work Management into the Jira Suite and new updates to Jira Worfklow Templates.
With the newly announced tooling and integrations, Atlassian aims to make its Jira platform even more a central place for software development, collaboration in this area and the final delivery of applications.
Introducing Jira Product Discovery
According to Atlassian, it is important that all internal teams involved in the development of applications have a clear unified view of what these applications should meet and what they should ultimately deliver. Preferably before the actual code is written.
The now-introduced tool Jira Product Discovery should help with this. The tool, now available in open beta, should specifically help companies identify what functionality they need to develop for greater impact of the applications in question. For this identification process, the tool combines not only research information, but also customer feedback and the priorities that companies themselves set for this internally.
Complete insight
The tool provides complete insight into the decision-making process surrounding the determination of applications to be developed and enables every stakeholder to contribute to this process. More specifically, the tool offers a dashboard in which all stakeholders can store their ideas for a particular application. These ideas are visible to everyone and are linked to business outcomes. In addition, they can be ranked by priority, based on data such as strategic value or impact on end users, among others.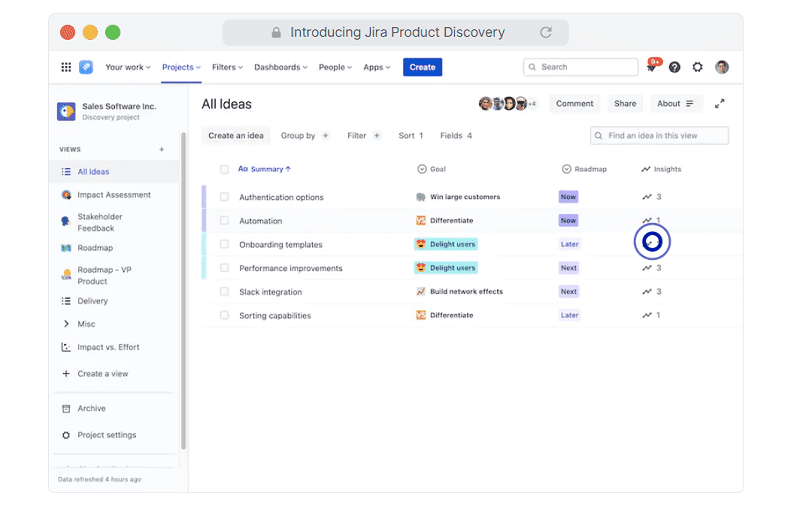 Ultimately, this transparency should lead to better decisions. When everyone agrees on the final goals and shape of a new application, the tool passes all data to other products within the Jira portfolio. With this, development teams can then start their development paths or run sprints to achieve the final goals.
Jira Product Discovery is likely to be available around May this year and is free up to three developers. Beyond those first three free users, the tool will cost $10 per month/user.
Integration Jira Work Management
In addition to Jira Product Discovery, the Jira Work Management tool has now been integrated into the Jira suite of solutions. This tool, already available since April 2021, enables business and development teams to plan, monitor and manage development projects and processes from a single environment.
By now using the Jira software and Jira Work management from a single environment, it is possible to further streamline interpersonal collaboration. This allows companies to distribute and market new features for their applications while always being "in sync" with the development process.
With the integration, customers can visualize this collaboration across multiple development and business teams. This through cross-project dashboards and reporting capabilities. It also allows them to link individual tools via first- and third-party integrations from the Atlassian ecosystem.
Jira Work management is free to Jira Software users until March 2024. How much the tool will cost after that date is not known.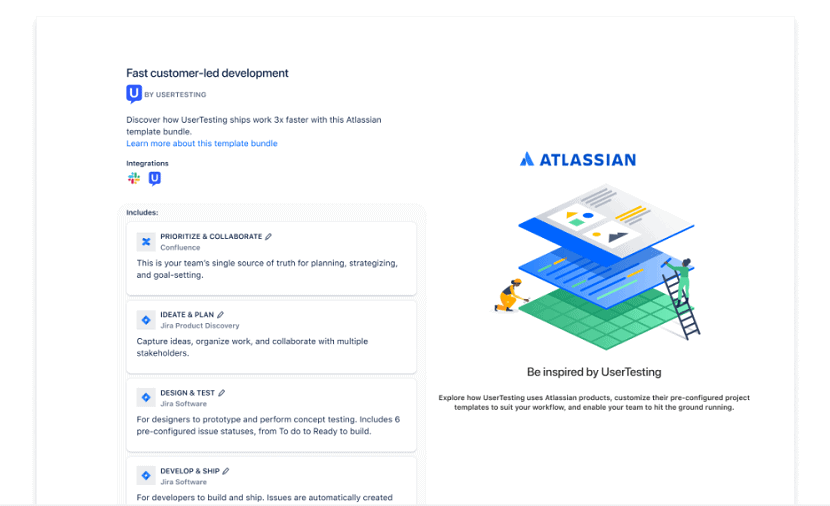 Free custom workflows
Furthermore, Atlassian has added to its Jira Workflow Templates tool a set of free custom templates that can be applied directly in playbooks. These pre-built templates are developed based on industry-specific best pratcices. The templates help customers more efasily get started managing their projects with Atlassian's cloud-based products and associated partner integrations.