Oracle customers can now order a managed VMware environment directly from Oracle with the new Oracle Cloud VMware Solution. This solution offers better functionality compared to the same solutions from other major public cloud providers, according to Oracle. 
VMware is basically the standard for supporting applications in on-premise datacenters. But taking these applications to the private, hybrid or public cloud can be tricky. Applications need to be reconfigured or sometimes rewritten to perform well in cloud environments.
Oracle wants to simplify the use of cloud environments for its customers. The newly released VMware-as-a-Service Oracle Cloud VMware Solution should provide customers with a VMware environment that is almost identical to the one they currently deploy in their own on-premises data centers. As a result, applications brought to cloud environments wouldn't need to be rewritten. It also allows them to more quickly transfer all of their existing tooling and best practices, without additional training for their employees.
Distinctive
In itself, the Oracle Cloud VMware Solution is not unique. Many major public cloud providers, including Microsoft Azure, AWS, Google Cloud and IBM Cloud, already offer VMWare Cloud offerings as a managed service. However, Oracle suggests that this additional set of functionality distinguishes the Oracle Cloud VMware Solution from the services provided by other public cloud providers.
Additional functionality
One of the additional features is better security options. Oracle's cloud-based VMware solution is based on a zero-trust operating model. Oracle indicates that once customers have deployed the Oracle Cloud VMware Solution in their Oracle Cloud Infrastructure environment, the cloud and ERP giant no longer has access to the login credentials and VMware configuration. This is very useful for the organisations that always want to remain in control of their application environments managed by external parties.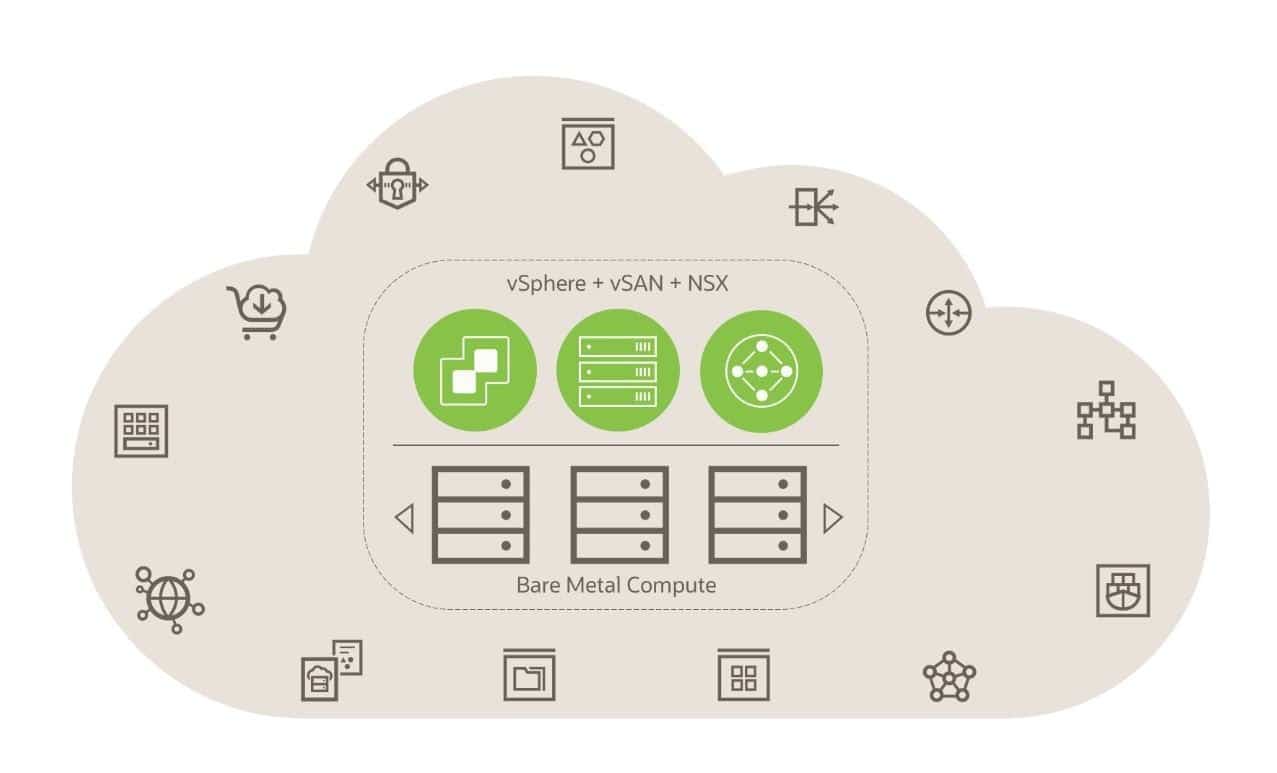 In addition, Oracle offers its customers the possibility to use different versions of the VMware vSphere virtualization software. They can choose between version 6.5 or 6.7. Oracle also allows customers to upgrade to newer versions whenever they want.
Flexibility in patch and maintenance management
The freedom to choose the version enables customers to perform security patches at their own discretion and pace. They can also use the standard VMware management tools for maintenance tasks at their own discretion. As though they were working in an on-premise environment, Oracle explains.
Additional exclusive features include global availability and one-stop support. The cloud and ERP giant is particularly interested in one-stop support because the company recognizes that customers want a single point of contact for their cloud services more often.
Technical specifications
The Oracle Cloud VMware Solution is built around the VMware Cloud Foundation specifications. Components include the three major VMware platforms for compute, networking and storage, vSphere, vSAN and NSX. Parent company Dell Technologies' HCX product has also been added. HCX helps to migrate workloads from on-premise servers to public cloud environments.
The Oracle Cloud VMware Solution is suitable for deployment in public and private cloud clusters with three up to 64 bare-metal instances. Each individual instance contains 52 Oracle CPUs. In addition, the provided bare-metal instance includes 768 GB of memory and 51.2 TB of NVMe flash storage per node.
Availability
Oracle Cloud VMware Solution is now available in all cloud regions of Oracle Cloud and also in upcoming regions. In addition, the solution is also available in the recently launched on-premise private cloud platform Dedicated Region Cloud@Customer.