Atlassian is releasing four major development and data integration tools.
Firstly, Atlassian launched Compass. The tool enables efficient management of individual application components. The origin of components is largely irrelevant: they can come from both the company and external suppliers.
The tool shows all modules of a particular workload in a general list. Users can click on the modules for more details, such as source code and insights into the code's workings. Compass can also highlight how components within an application communicate with each other. It shows how technical errors in one component can affect other software components. The functionality is useful for troubleshooting.
Compass also scans code for technical errors, automatically checking components for security risks and compliance requirements. Developers can also customise the tool to display data from external sources, such as application performance data collected by third-party tools.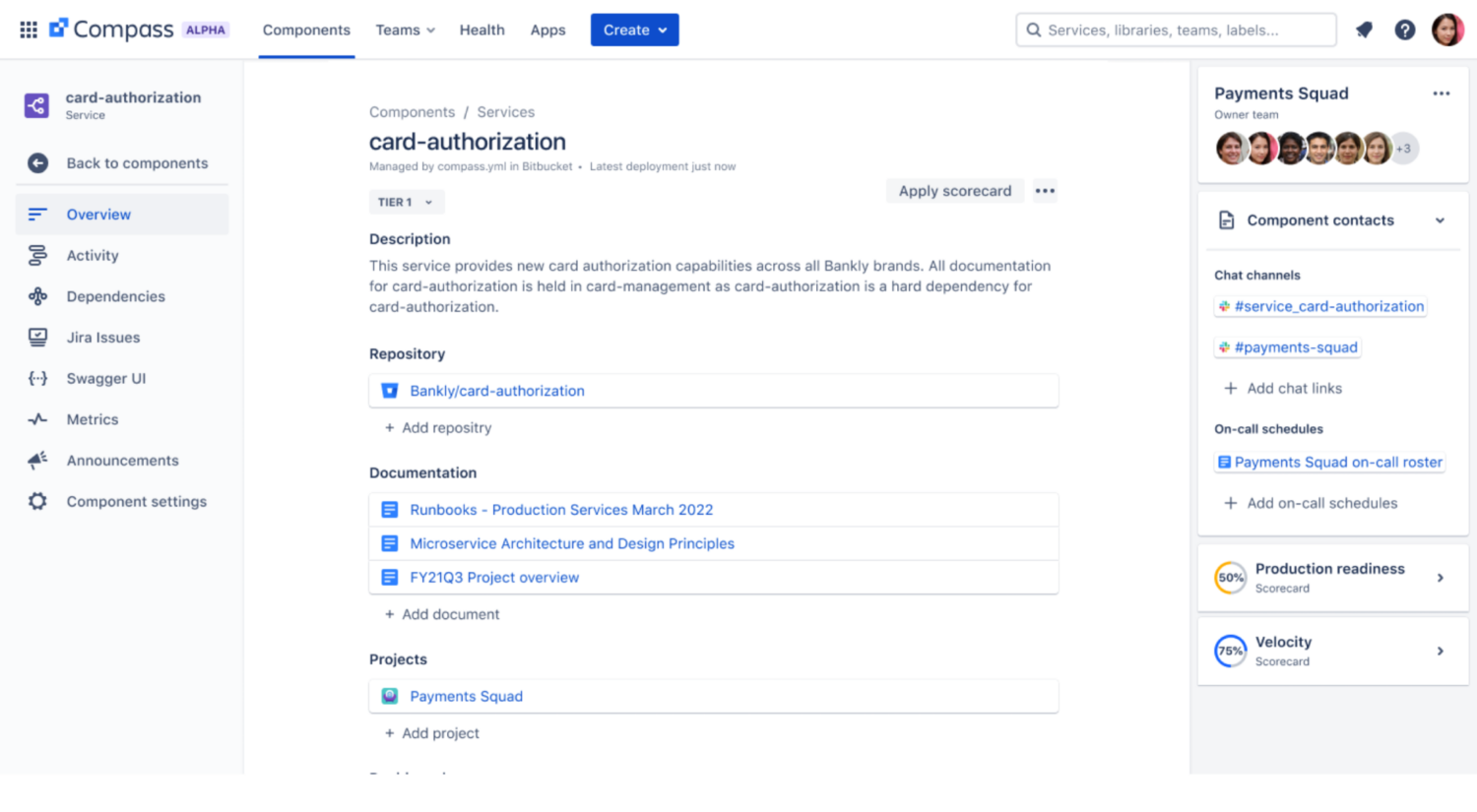 Atlas for BI
Secondly, Atlassian is introducing a beta version of Atlas. This tool is aimed at users working with Atlassian and a BI solution, such as Trello. Atlas allows managers to more easily share business information with employees. For instance, by creating a visualization of business goals, describing the tasks required and presenting sales forecasts.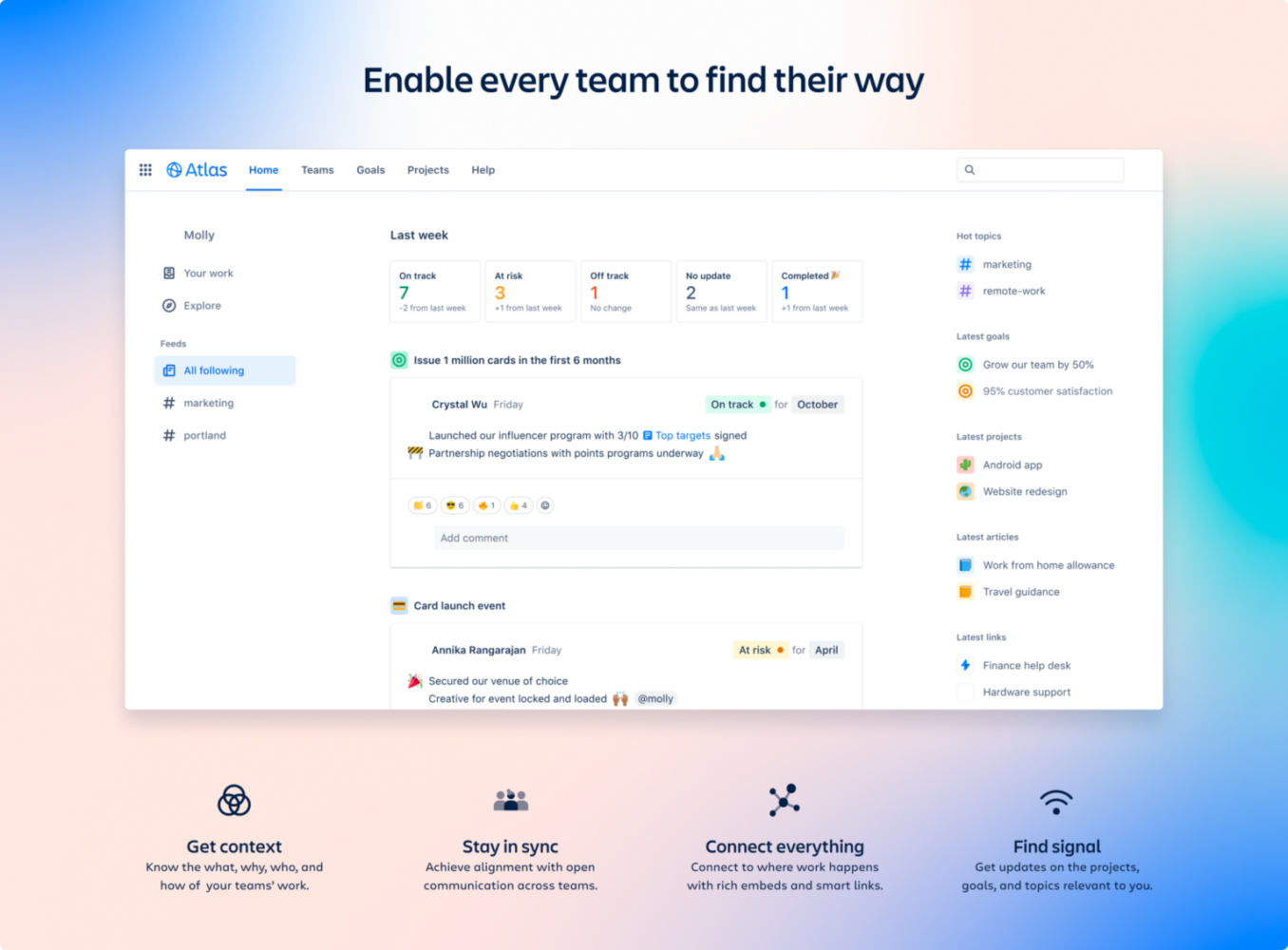 Data Lake and Analytics
Thirdly, in the area of data analytics, Atlassian introduced Data Lake and Analytics. Atlassian Data Lake allows companies to route information from Atlassian tools to external BI tools for analysis. The introduction initially supports data from Jira and Jira Service Management.
Finally, Atlassian Analytics provides a set of pre-built dashboards that monitor key metrics across a software development process. The tool is built on Charito's technology, a cloud-based visualisation and analysis developer acquired by Atlassian last year.