Fortinet introduces the FortiGate 7081F Next-Generation Firewall (NGFW). The firewall promises data centers greater threat protection, improved performance and energy efficiency.
The new firewall is a hybrid mesh firewall, which is an integrated security platform that provides protection for enterprises' hybrid IT environments. It covers branch offices, campus environments, data centers, public and private cloud environments and remote employees.
Improved performance
The FortiGate 7081F firewall says it offers up to five times better performance, up to twice as much threat protection and up to twice as much IPSec VPN throughput.
This includes up to 1.2 Tbps of throughput, combined with up to 312 Gbps of threat protection capacity. Also, the FortiGate 7081F is up to 60 percent more economical in Watt consumption for the number of Gbps for threat protection compared to other vendors.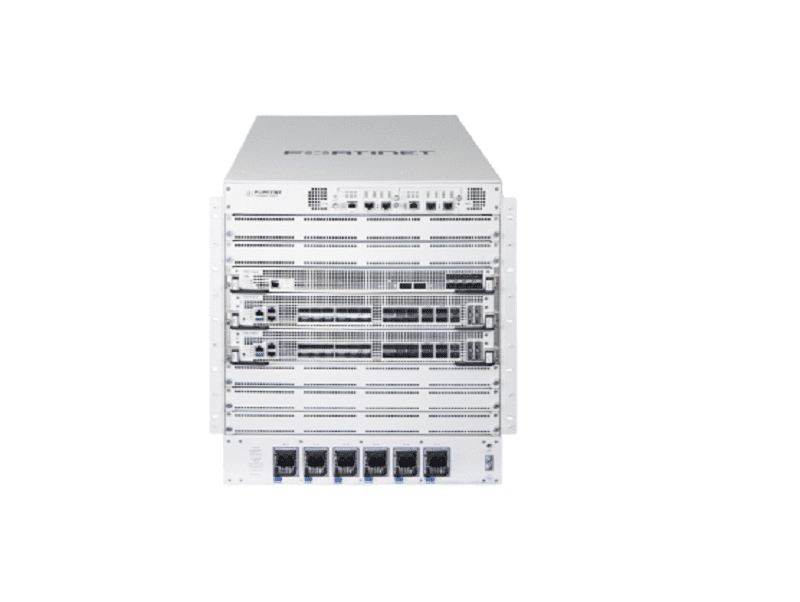 Hardware and software
The FortiGate 7081F has a chassis with eight slots for up to six Fortinet Processor Modules (FPMs) and 400GE ports. Under the hood is the Fortinet ASIC that includes the NP7 network processor and the CP9 content processor.
The NP7 provides VXLAN hardware acceleration and IPsec Elephant flows. In addition, the processor accelerates network functionality such as IPv4, IPv6, Multicast, GRE and IPsec decryption.
The CP9 content processor is a co-processor for the main CPU for offloading compute-intensive processes and content inspection for better security functionality. The processor also provides real-time inspection for application identification and full network visibility.
In addition, Fortinet is adding FortiOS, FortiGuard AI-Powered Security Services, intrusion prevention and application control to the new firewall.
Also read: Fortinet updates its security fabric portfolio and FortiManager