Rubrik and Microsoft will collaborate on integrating generative AI functionality into the Rubrik Security Cloud platform. This should help security specialists even better investigate, identify and solve security problems.
The announced collaboration between the two parties, which builds on a previous collaboration from 2021, will specifically focus on integrating the Rubrik Security Cloud with Microsoft Sentinel and Azure OpenAI Service. This brings integration of generative AI and NLP to the zero-trust platform.
This should significantly enhance security specialists' work and ultimately improve enterprises' overall cyber resilience.
Integration
Within the integration, the Rubrik platform provides insight into time series data in Microsoft Sentinel, among other things. For this, a workstream created by the Rubrik platform using OpenAI's LLM models and generative AI is automatically created.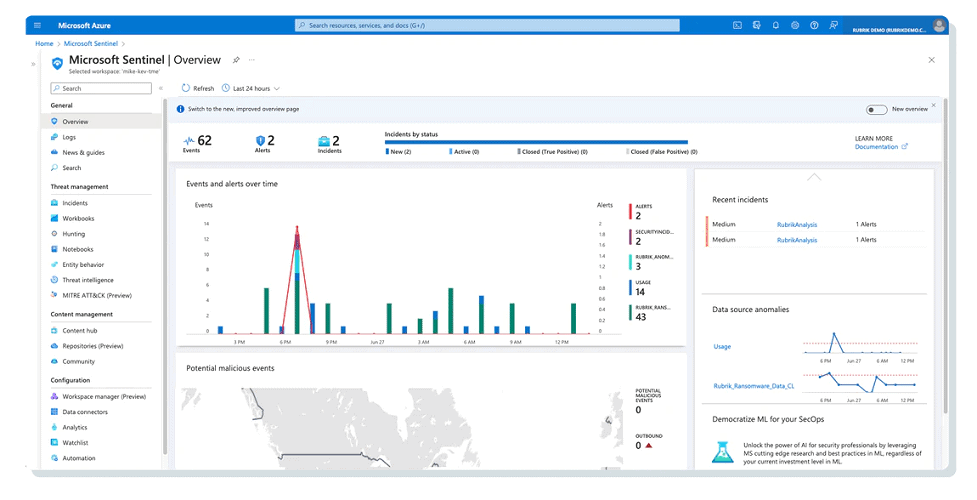 Benefits
The benefits offered by the integration, according to Rubrik, include streamlining incident reports. These are now automatically created in Microsoft Sentinel based on abnormal activity in the Rubrik Security Cloud.
In addition, the integration helps automate workstreams by suggesting incident response tasks that allow IT and security teams to investigate incidents more quickly, while preserving evidence for forensic purposes.
Furthermore, the combination between the Rubrik Security Cloud platform and Microsoft Sentinel and Azure OpenAI Service accelerates recovery after a cyberattack by automatically generating code to investigate an incident in Microsoft Sentinel.
Read more: 'Microsoft-backed Rubrik prepping for a $750M IPO'