Rubrik recently introduced Rubrik Cyber Recovery. The zero-trust data security vendor aims to help companies better protect themselves against ransomware attacks.
During the tool's announcement, Rubrik said that most companies find it difficult to ensure business continuity during and after a ransomware attack. Recovering critical data and applications is a challenge.
Rubrik wants to help companies better protect themselves, reclaim data and keep systems running. To this end, the organization introduced Rubrik Cyber Recovery. The tool helps companies prepare for attacks and minimize downtime.
Rubrik Cyber Recovery
The tool offers four features designed to improve 'cyber readiness' and incident response. First, the tool allows companies to test, validate and document their recovery plans, including the order in which recovery plans should take place.
The tool also provides insight into potential bottlenecks. In addition, users can launch cyber recovery workflows from within the Rubrik Security Cloud environment.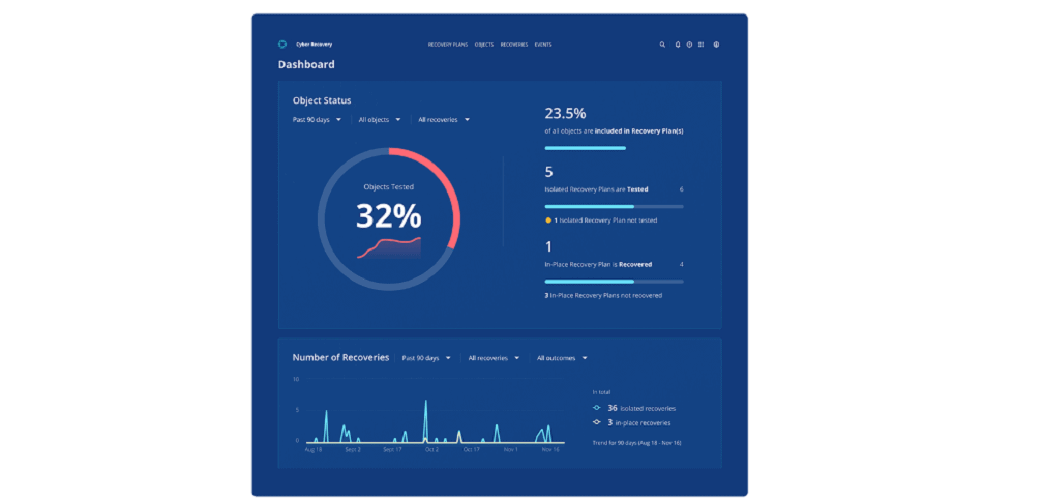 Furthermore, the tool allows companies to clone backup snapshots for security testing. Snapshots are cloned in isolated environments. Infected data can be safely investigated as a result. Malicious files are detected and quarantined by the Rubrik Ransomware Investigation and Threat Containment solutions.
Additionally, Rubrik Cyber Recovery allows companies to conduct forensic investigations of the origin of attacks. The tool allows professionals to investigate threats in isolated environments, meaning data can simultaneously be restored to production environments through clean snapshots. This should benefit business continuity, the security vendor notes.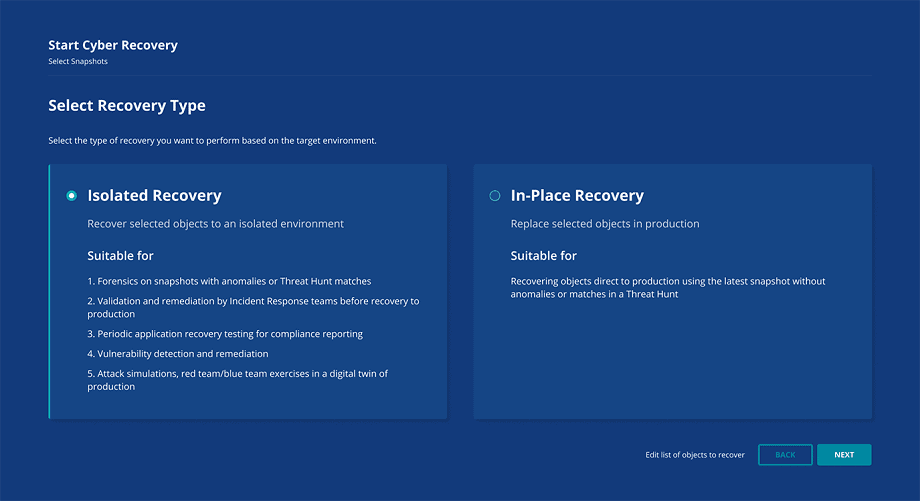 Reporting functionality
Finally, built-in reporting features allow users to compile recovery performance reports based on clean, non-modifiable and air-gapped copies of data and applications. These reports provide stakeholders such as management and cyber insurance companies with insight into how processes and control capabilities respond to attacks and established SLAs.
Rubrik announced that Rubrik Cyber Recovery will become available next month.