Last year, Apple released not three, not four, but five smartphones. We already reviewed some of those iPhone models, but we saved the best one for last. How did we like the big, luxurious and expensive Apple iPhone 12 Pro Max after three months of use? Find out in this review.
For the first time, there are four versions of the iPhone 12: two regular smartphones in the form of the iPhone 12 and iPhone 12 mini, and two luxury 'Pro' models. The iPhone 12 Pro and the subject of this review: the iPhone 12 Pro Max. Not only is the Apple iPhone 12 Pro Max the biggest of the new iPhones, but for the first time, it's also undoubtedly better than all of its smaller brothers. That's because of the battery and the improved cameras.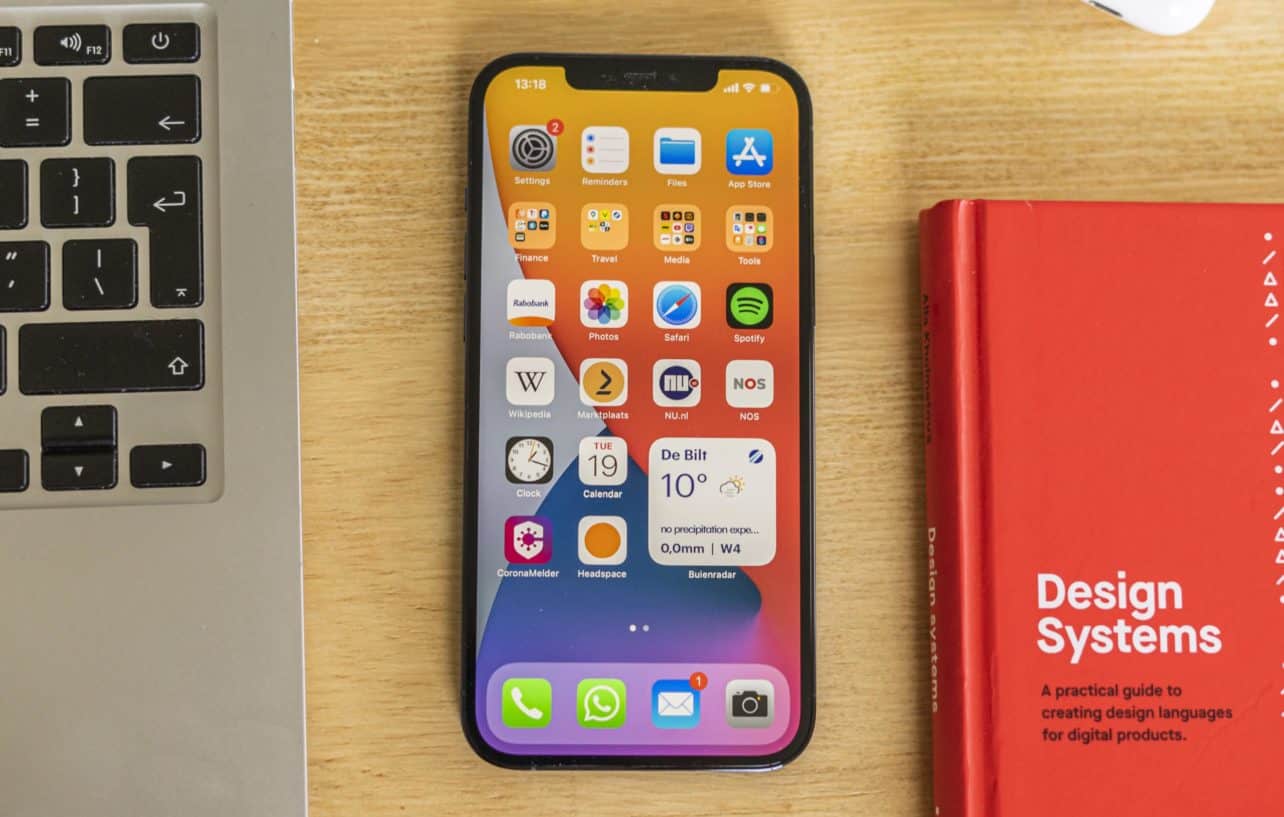 For the past three months, we've been out and about with the iPhone 12 Pro Max to see how much more value it offers over its cheaper brothers. At just under 1,250 euros, it's hundreds more expensive than the iPhone 12, which also happens to be a high-performance, luxury device. Find out exactly how much more you get for that money in this review.
Main specifications
| | |
| --- | --- |
| Body | Stainless steel, glass front and back, IP68 waterproof |
| Display | 6.7″ OLED, 1284×2778 pixels. 60Hz refresh rate |
| Network support | 5G |
| Processor | Apple A14 Bionic (3.1GHz hexacore, 5nm) |
| Memory | 6GB RAM, 128/256/512GB storage |
| Battery | 3687mAh, 20W fast charge, 15W wireless charging (Magsafe compatible) |
| Software | iOS 14 |
| Camera | 12-megapixel main camera, 12-megapixel wide-angle camera, 12-megapixel 2,5x zoom camera. 12-megapixel front camera |
Bigger is also really better
The adage bigger is always better certainly does not always apply, but in the case of the Apple iPhone 12 Pro Max, it does. A logical consequence of the size is more space for a big battery, which has a capacity of 3687mAh. Still not that much, but given the good optimisations of iOS, it should be more than enough to get you through the day. If you don't use the device too intensively, it will even last you two days; especially now we're all working from home because of Covid-19. Thanks to the 20W charging capacity, the iPhone 12 Pro Max is relatively quick to recharge if you run out of juice.
The second reason why bigger makes better is in the camera. There are three cameras on the back of the device with a larger sensor behind the main lens; you can read how that works out later in this review.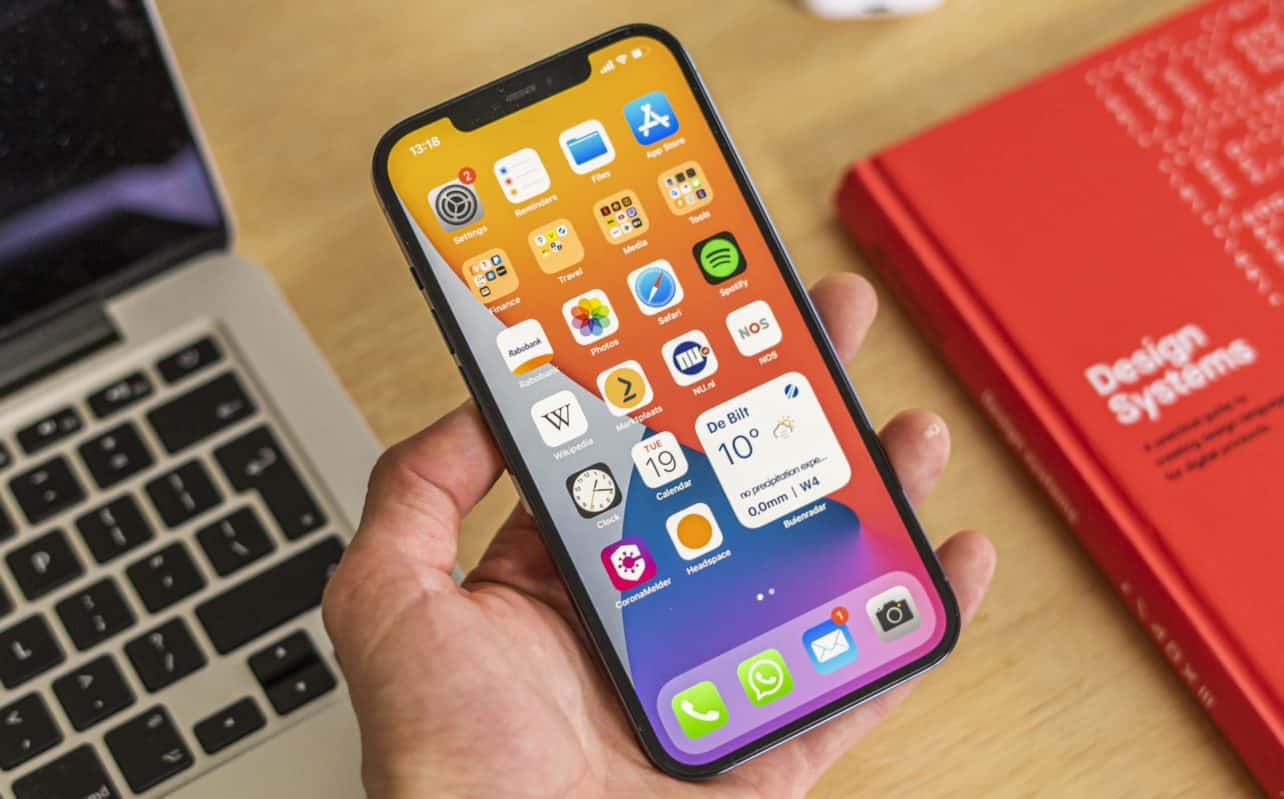 Apart from its size, this iPhone's design is no different from that of its smaller brother. The phone is sleek, angular, and comes across as very luxurious due to the glass front and back and a stainless steel frame. It does feel a bit bulky, though, as the sides aren't rounded, unlike most smartphones. Also, the smartphone is quite heavy, with 228 grams. Much of that weight is on top, which makes it not so comfortable to hold. That's the price you pay for the 6.7-inch screen size.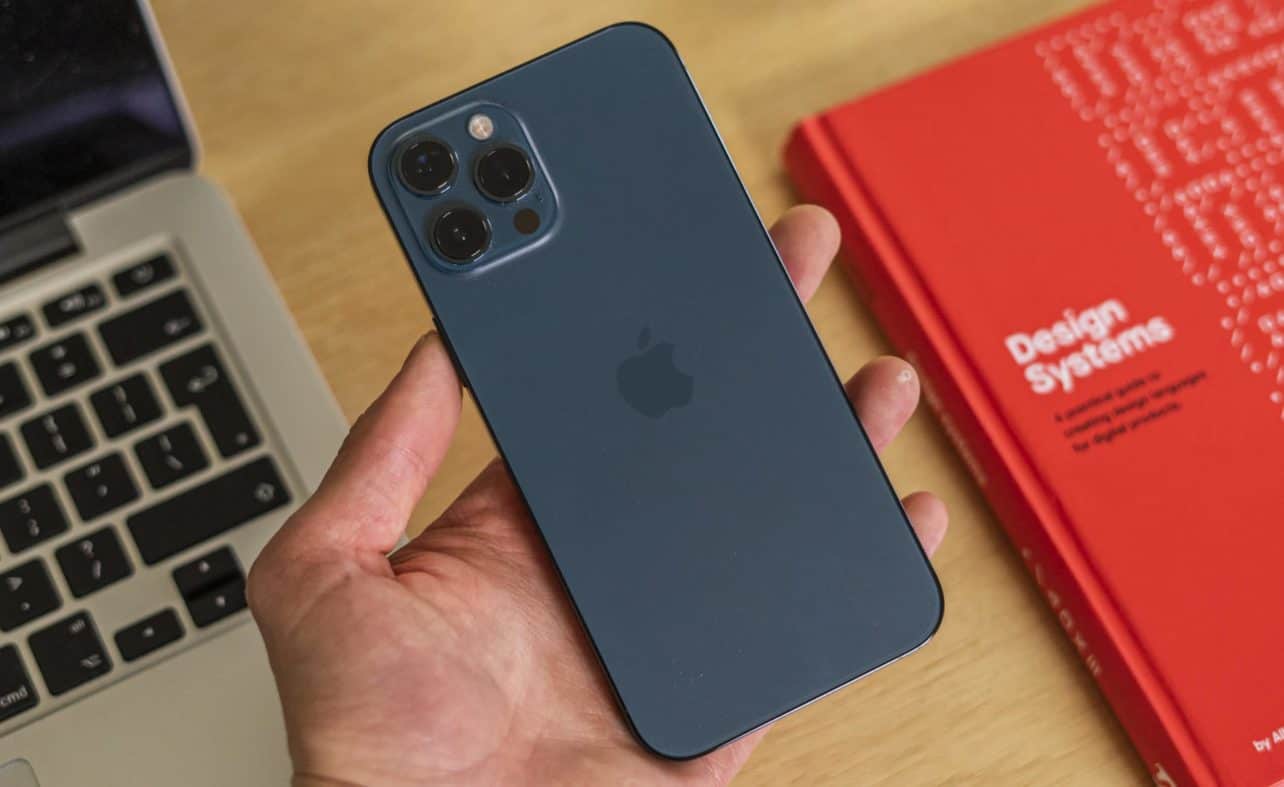 As you would expect from an iPhone these days, the smartphone is waterproof and has the extra drop-resistant Ceramic Shield screen that Apple introduced last year. On the front, there's a FaceID sensor in a rather large notch and hidden behind the glass back is the MagSafe connector. The latter is a hybrid charging solution, where the wireless charger snaps onto the back with a magnet. MagSafe can also be used for other purposes, like attaching a cardholder to the back.
Amazing hardware
The hardware on the Apple iPhone 12 Pro Max is just amazing. Especially the blazing-fast A14 chip, which leaves just about every other smartphone behind in terms of performance. The 6GB of memory is not a lot, but due to the good optimisations of the software, it is more than enough. Of course, 5G support is present on this device and in terms of performance, network support and speed, there is nothing missing on this smartphone.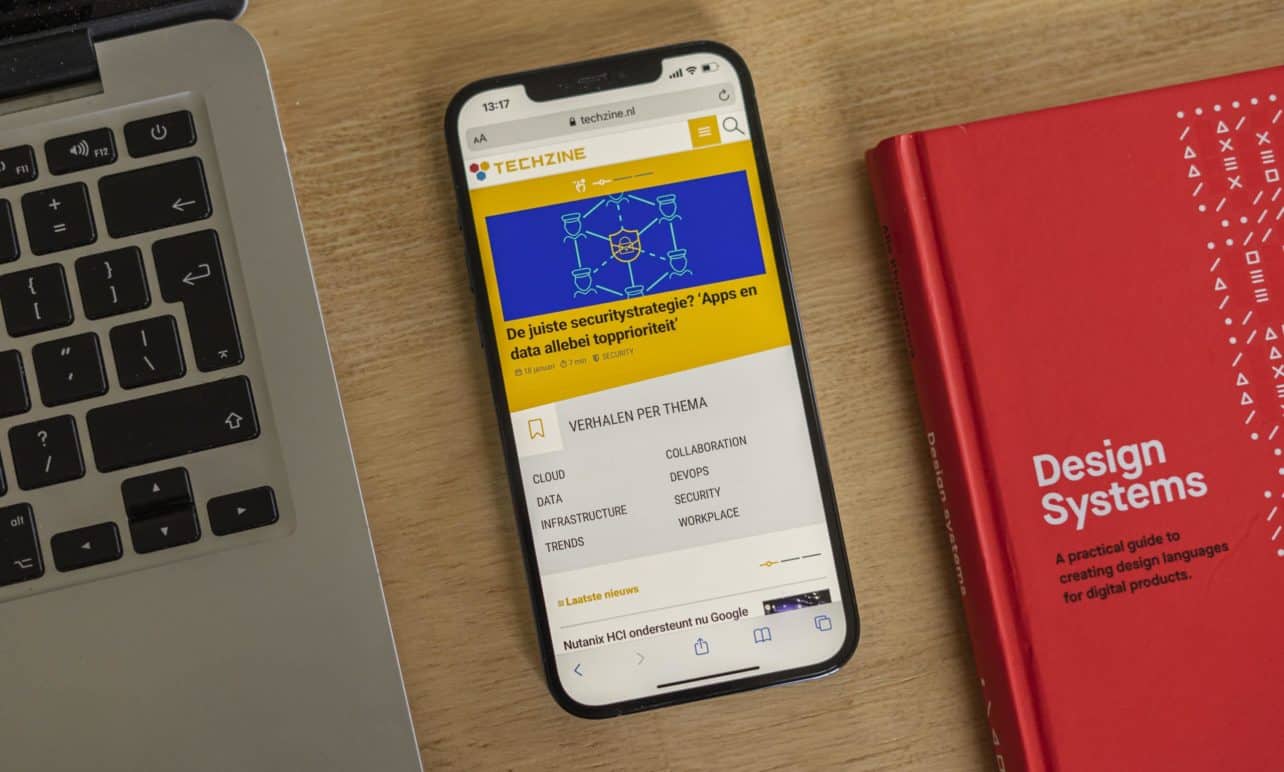 The smartphone's 6.7-inch OLED display also performs extremely well. It displays beautiful colours, is very pleasant to read text from thanks to True Tone and has a high brightness. The only drawback of the display is the refresh rate of 60Hz. This is not a problem if you are not used to better, but in a smartphone of over one thousand euros, we expected a smoother 90Hz or 120Hz panel.
Software not adjusted to the size
The Apple iPhone 12 Pro Max runs iOS 14, which has been redesigned from previous versions of the operating system. For example, there is now a main menu and you can place widgets on the homescreen.
One thing is missing, however, and that's very unfortunate on this large iPhone 12 Pro Max. iOS can't do split-screen multitasking. Reading a document in one window and taking notes in another? Not possible. Neither is typing an email while googling something about its contents in another window. What has been added in iOS 14 is a picture-in-picture video player. It allows you to continue watching a video in a small window while you send a message or scroll through social media.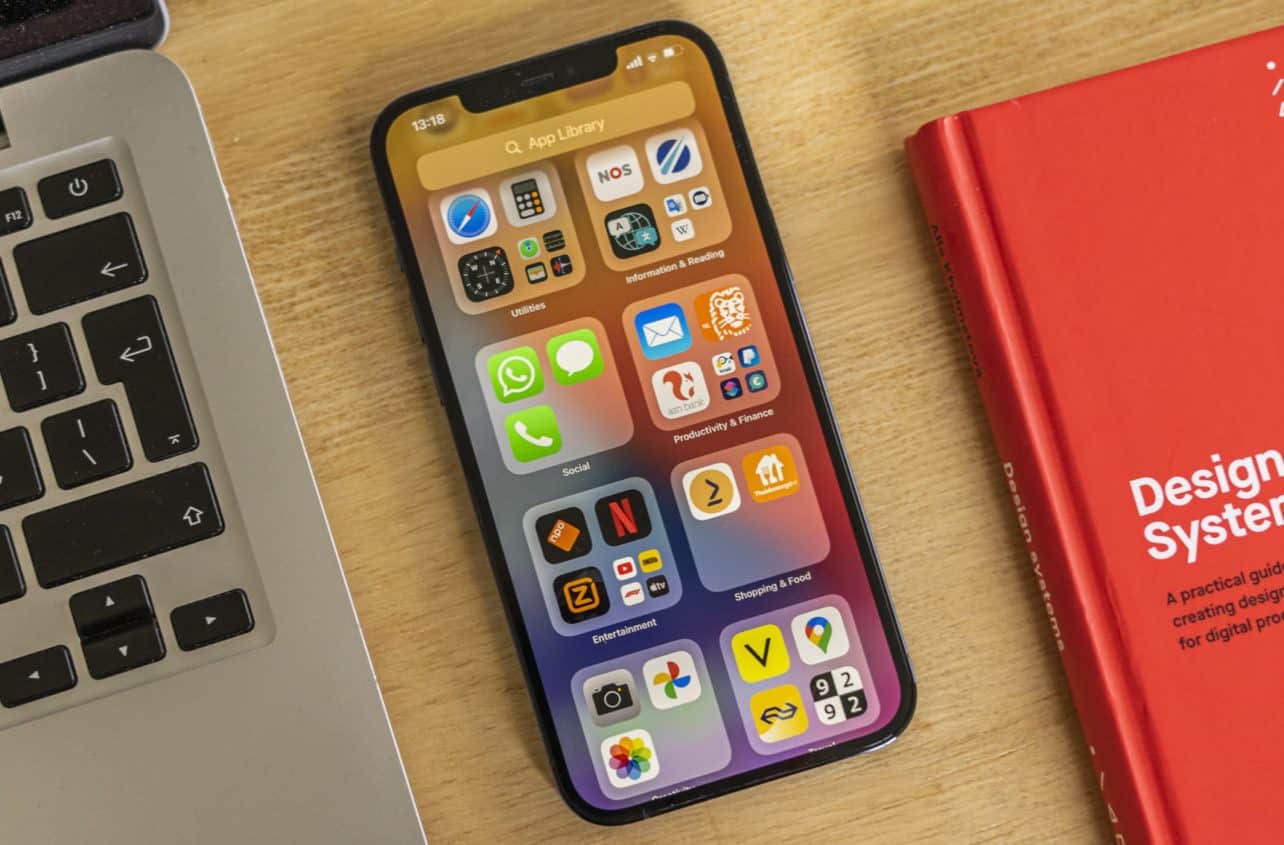 Apart from all that, iOS is the same safe and pleasant operating system we have known for years. It's easy to use, and Apple's strict software policies make it less susceptible to malware. And Apple keeps its devices up-to-date for a long time: with the iPhone 12 Pro Max, you're guaranteed 4-5 years of updates.
Bigger sensor, better pictures
In the main camera of the iPhone 12 Pro Max, Apple has incorporated a 12-megapixel sensor with pixels of 1.7µm in size; considerably larger than the 1.4µm pixels of the iPhone 12 Pro. Moreover, the sensor supports in body image stabilization; a technique whereby the sensor is can move to absorb vibrations.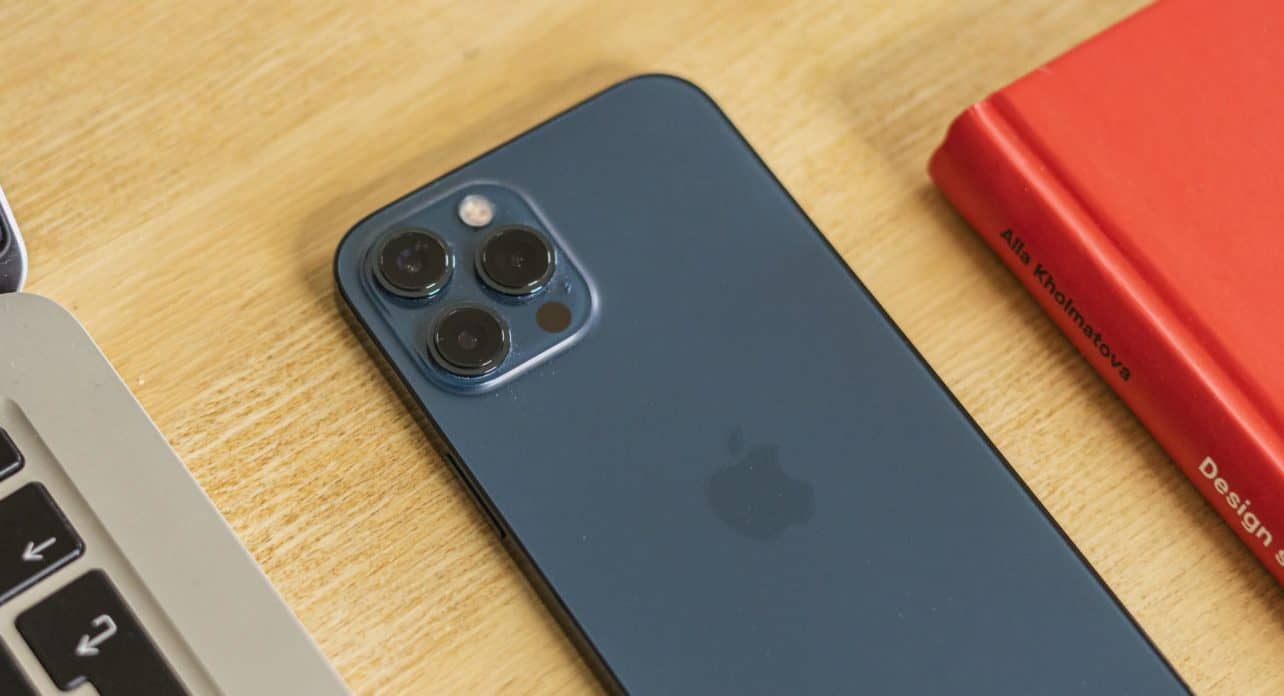 In good lighting conditions, the iPhone 12 Pro's and iPhone 12 Pro Max' photos are almost identical, but in low light conditions, the iPhone 12 Pro Max shows its worth. Photos have more detail and are sharper, and that's been helpful over the past few months. If you value the photo quality of your smartphone in the dark, the iPhone 12 Pro Max is a much better choice than its smaller brothers.
Next to the main sensor are a 12-megapixel zoom camera and a 12-megapixel wide-angle camera. The zoom camera is also slightly different from the smaller iPhones: the zoom range is 2.5x instead of 2x. There's something to be said for both, and it's hard to pick a winner on that front.
All cameras deliver beautiful and consistent results. All three are among the best on the market. Apple's Smart HDR3 image processing delivers beautiful colours, even in backlit and other challenging lighting situations. In low light, the wide-angle and zoom camera perform noticeably worse than the main camera, but they still score well.
The LiDAR sensor on the back is a feature that the non Pro models don't have and mainly allows for some better object recognition in portrait mode. In addition, the sensor can be used by AR software, for example, to take more accurate measurements with the measuring app. Another advantage of the Pro models over the cheaper iPhone 12s is the ProRAW feature. These RAW photos use Apple's Smart HDR and Deep Fusion algorithms, combining the flexibility of a RAW image with the benefit of multiple merged images that we have come to expect from smartphone photos.
Conclusion
The Apple iPhone 12 Pro Max is, unlike in previous years, clearly the best iPhone. Not only is the battery bigger, but the camera also performs noticeably better in the dark than the other iPhones. These are two things that really stood out in our 3-month test.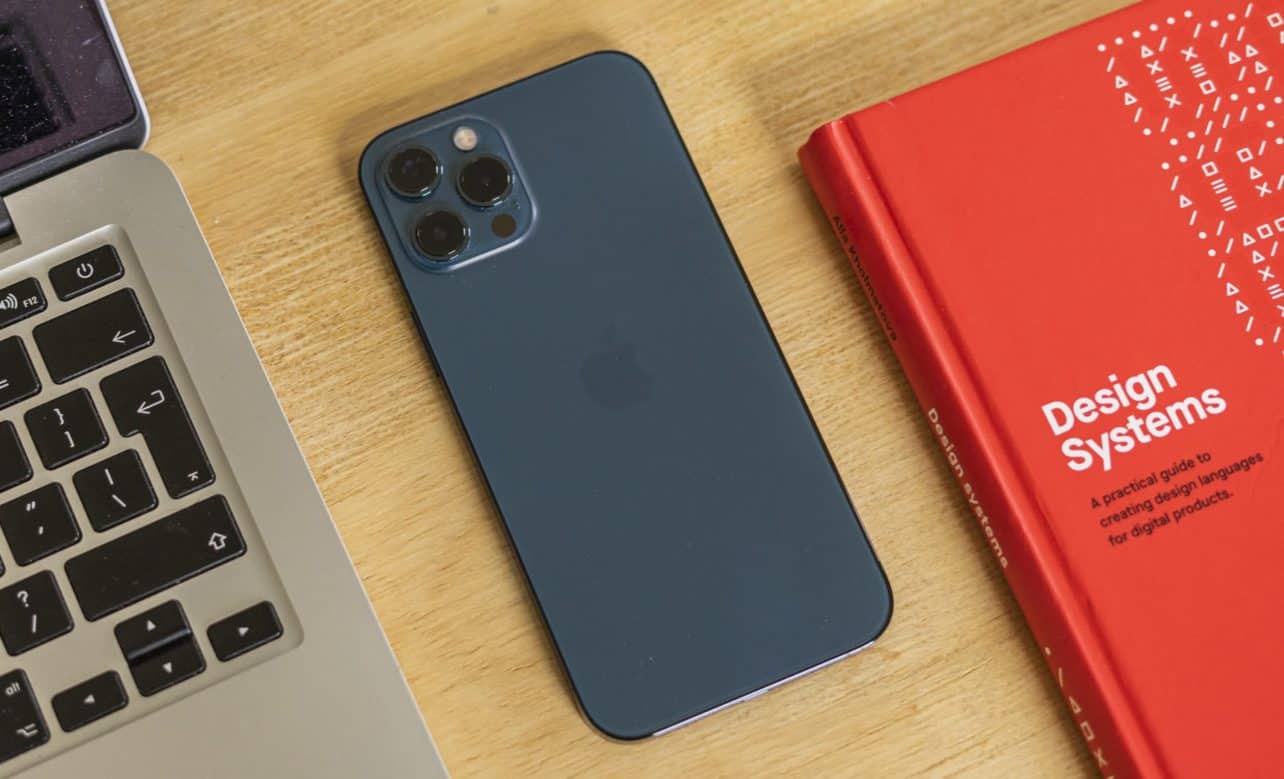 Apart from that, the iPhone 12 Pro Max is mainly a modern and luxurious iPhone but a size bigger. The 6.7-inch screen is beautiful and a lot nicer than the 6.1-inch screen of the standard iPhones, especially if you work with multimedia a lot. We do find it a shame that Apple makes little use of the large screen in its software. The refresh rate of 60Hz is also unfortunate, but apart from that, there are hardly any disadvantages to this smartphone.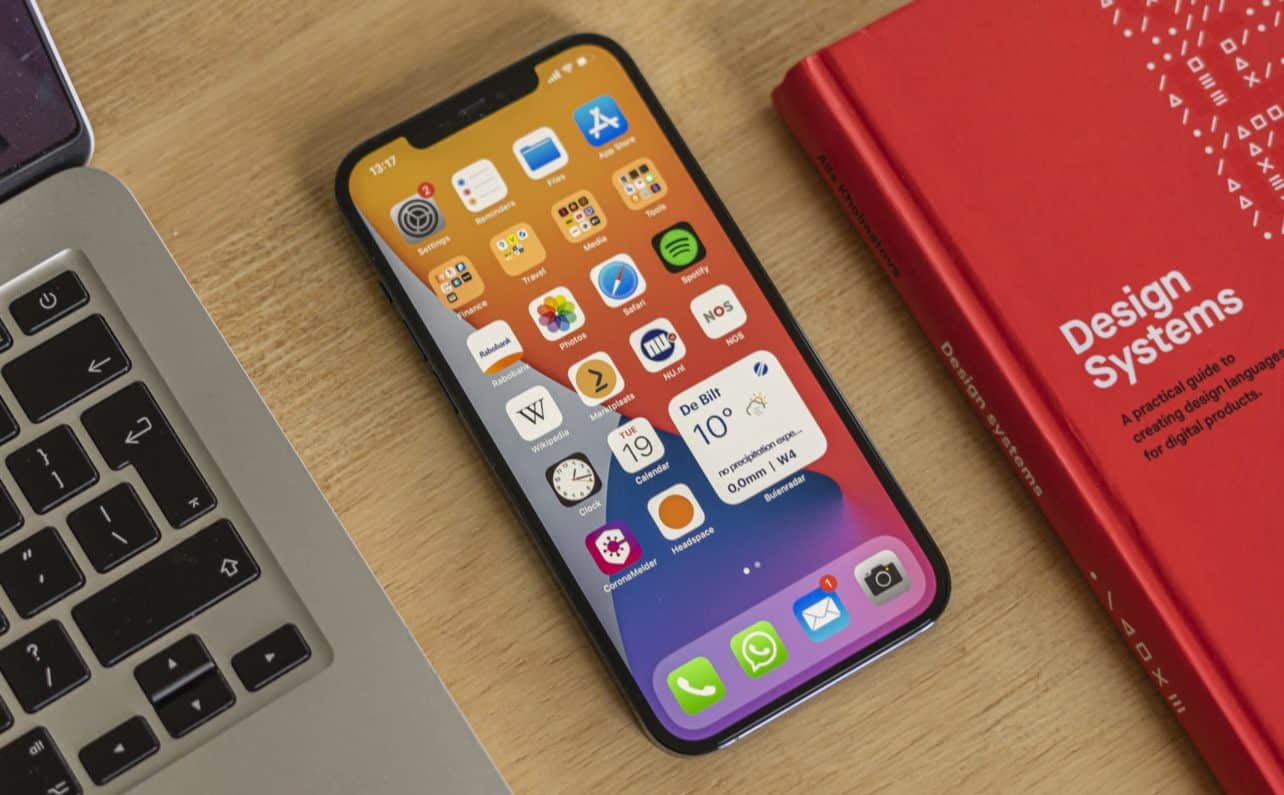 Whether the smartphone is worth its massive price tag of nearly 1250 euros is a tricky question. If you want a big phone that's great in every way and you have the money to spend, it's an excellent choice. But if the big screen and improved camera aren't a must, you're also very well off with the 350 euro cheaper iPhone 12. Not even to mention the competition in the Android world.
8
Beautiful and luxurious design
Excellent battery
Good performance
Great camera
Large notch
60Hz display
Software not well calibrated to its size