SAP has presented Build, a new low-code platform that should bring software development to business users such as marketers and procurement experts. Essentially, SAP is combining existing products in Build to simplify the development of apps, processes and websites.
According to Chief Marketing Officer Julia White, SAP's move into the low-code market makes sense. Ahead of the TechEd conference, the CMO informed us of two market trends that lead to the move. First, she pointed out that every modern company is a 'technology company'. Virtually all companies operate with technology. To support the latter, many IT professionals are needed. These professionals aren't easy to find and can cost a lot of money. As a result, it's beneficial to have every helping hand participate in technology, including the business user.
On the other hand, White sees that the business user can add value in the next phase of company innovation. "The people who create business value and comprise the backbone of how business is done" can fundamentally change a company, she said. They know how work is actually performed, but don't necessarily have the basic knowledge required to develop relevant IT solutions as well.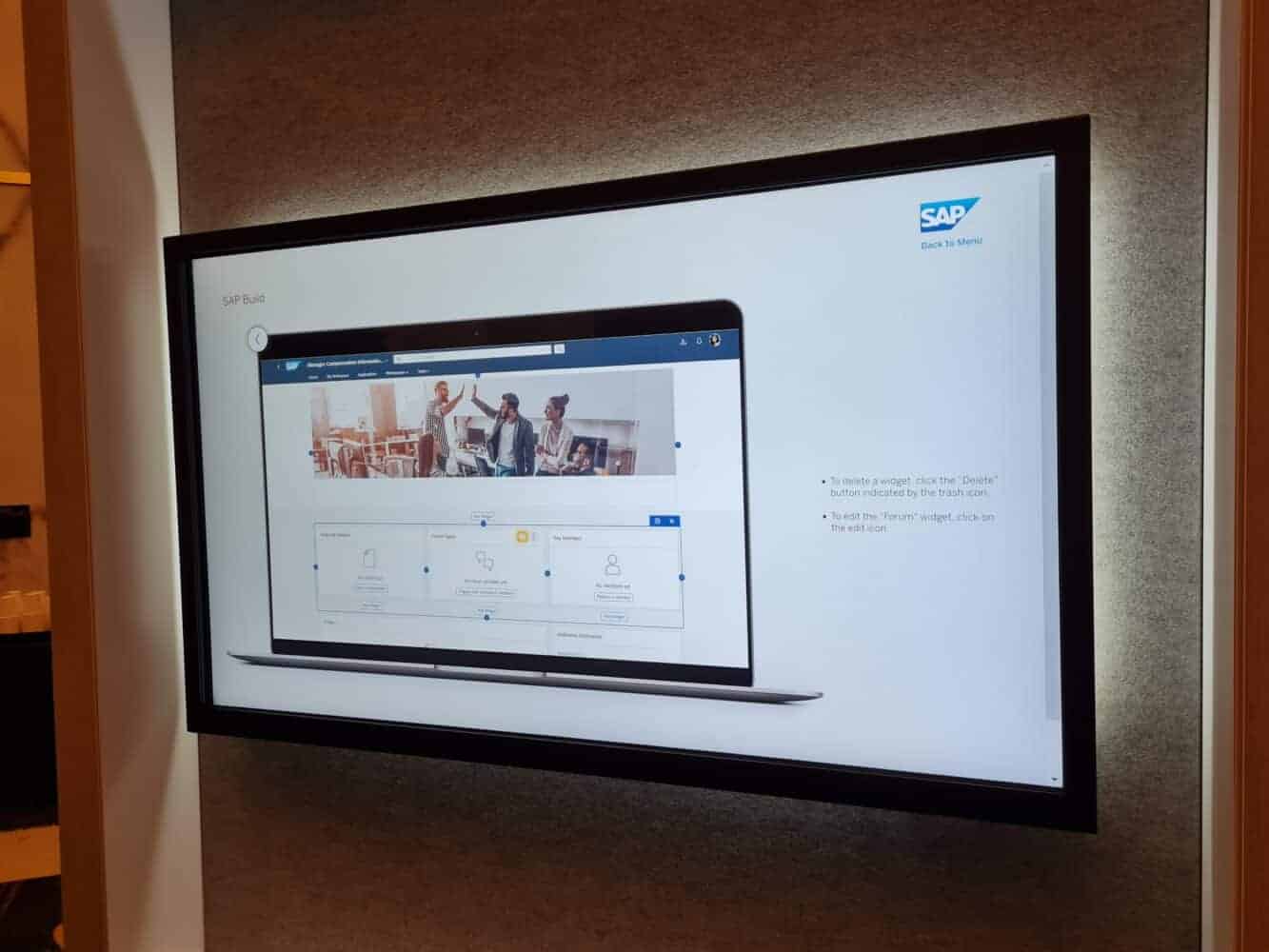 From a handful of solutions to one big tool
To change that, SAP is releasing Build. The product brings SAP AppGyver, SAP Process Automation and SAP Work Zone (plus Launchpad) together. The aforementioned solutions will remain separate components within Build. The names for these components are SAP Build Apps, Build Process Automation and Build Work Zone, respectively.
It's important to note that the components of SAP Build fall under the Business Technology Platform. During the event, SAP referred to this platform as the invisible hero, as some companies greatly benefit from the platform without realizing they're using it. The Business Technology Platform is actually the underlying platform on which analytics, automation, development and integration capabilities come together. Build can also benefit from the platform's additional capabilities. Therefore, White said that with the release of Build, she hopes the platform will no longer be the invisible hero.
AppGyver becomes Build Apps
While addressing Build, Chief Technology Officer Juergen Mueller referred to last year's TechEd conference. At the time, SAP introduced AppGyver, a tool that the software company was able to launch by acquiring AppGyver earlier that year. Mueller indicates that, at the time, SAP expressed its intention to be there for everyone — not just IT professionals, but non-technical users as well.
"All these users have one thing in common: they're builders", Mueller said. "At SAP, we fundamentally believe that impactful business transformation is initiated by those who know the business best."
The Build Apps component is based on AppGyver, which makes it possible to build apps and extensions with drag-and-drop components instead of code. "Visual cloud features in SAP Build Apps make it easy for users to visually build serverless business logic and data models without having to manage the underlying data", SAP said.
It's possible to use Build Apps to connect to SAP systems as well as software that isn't developed by SAP. For the latter, SAP offers more than 200 connectors, primarily covering the most widely used non-SAP software solutions. To integrate an organization's proprietary business software, a custom integration typically has to be developed.
Process automation with workflows and RPA
The second component that falls under Build was dubbed SAP Build Process Automation. This involves building workflows and setting up robotic process automation, Mueller pointed out. In his view, you don't have to be an expert to do it. If you can use PowerPoint, for example, you can work with Build Process Automation.
Build Process Automation has built-in AI-based extraction capabilities. These are made for the extraction of commonly used business documents. "Users can now also automate Google Workspace applications and use Google Vertex AI to automatically transcribe handwritten documents in SAP Build Process Automation", the company explained.
With Build Process Automation, the aforementioned link to the Business Technology Platform comes in particularly handy. In fact, Build Process Automation is extensively integrated with Signavio, a process mining technology acquired by SAP. "You can use Signavio for an x-ray of your business processes, to look inside the processes and discover where challenges lie", Mueller explained. If the process mining technology finds inefficiencies, automation steps can be initiated with Build Process Automation. SAP offers more than 135 automation recommendations based on process analyses. Users can continuously monitor and optimize processes and automatically implement automation through Build Process Automation.
Website development with Build Work Zone
The third capability of the low-code platform is the Build Work Zone. It's based on SAP's identically named Work Zone product and features SAP Launchpad capabilities. In practice, it means that SAP Build Work Zone offers a standard edition (in beta), which is actually the new version of Launchpad. This version features new low-code capabilities for building custom pages and user interface (UI) cards. There's also an advanced edition with additional low-code capabilities for building corporate websites. The latter version is based on Work Zone.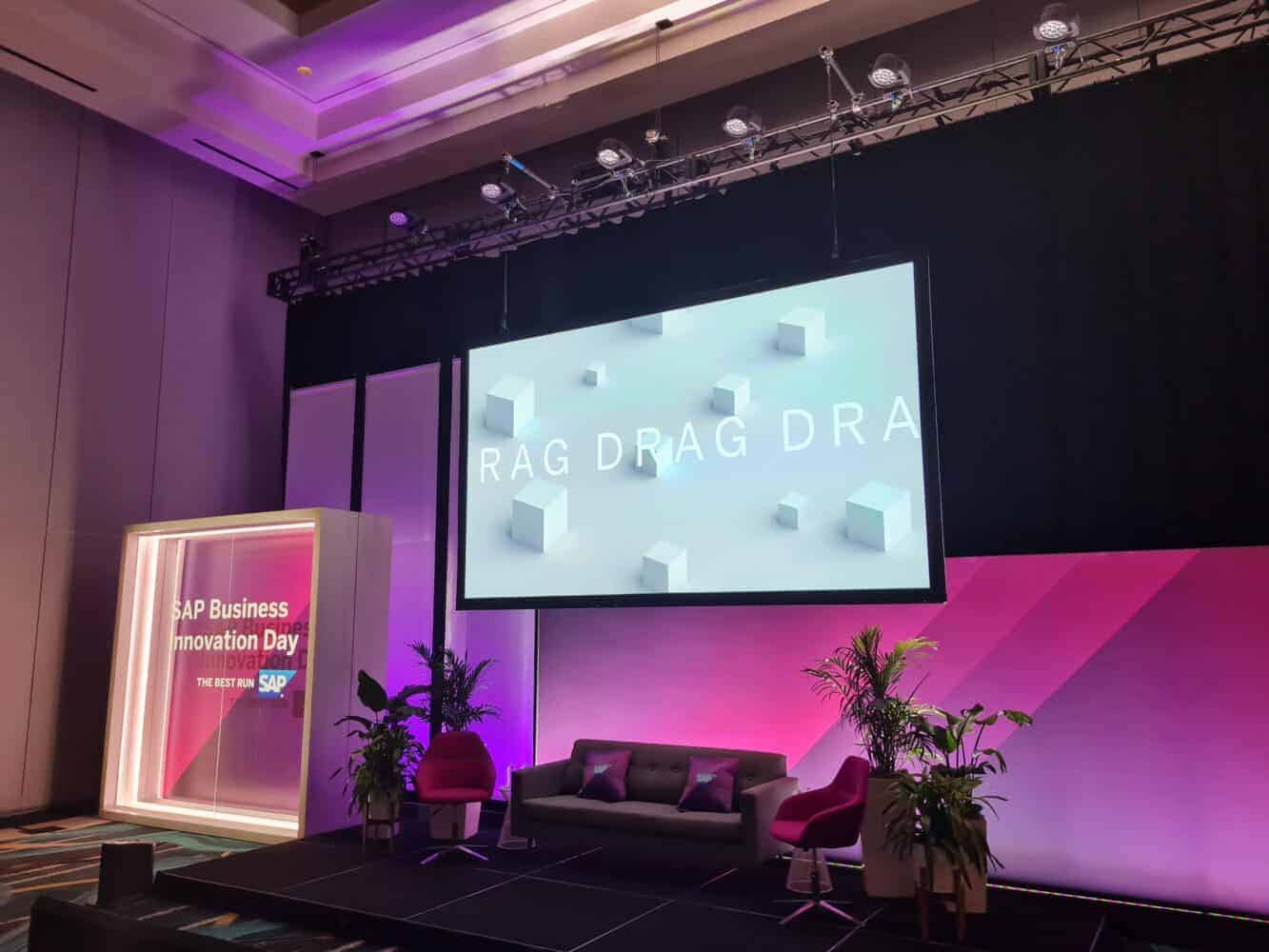 Collaboration between business user and developer
We understand from White and Mueller that SAP will offer a free tier of the low-code Build environment. As business needs increase due to scale or any other reason, the move to a paid version makes sense. We reached out to SAP to learn what exactly is included in the free tier and to determine how attractive it is for companies. As soon as we know more, we will add the details to this article.
With that being said, it's clear that SAP has the business user in mind with the introduction of Build. While low-code means that some traditional development tasks are replaced, it doesn't mean that dedicated programming — also called pro-code nowadays — is completely dropped. Traditional developers can, for example, be required to build specialized features. With the release of Build, SAP wants to enable collaboration between business users and developers. Among other things, the software giant is allowing developers to make complex, customized code available to business users, so that they can use it as well.
In this regard, SAP points to its presence in the core processes of companies. Latter processes produce a lot of data, which will be needed for Build. The product allows you to start building software very closely around these processes and data, in conjunction with the SAP software that many companies already know and trust.
Big step into low-code
SAP's move into the low-code market is pretty big. The organization is experienced in this area. SAP was tapping into low-code well before its acquisition of AppGyver in early 2021. Now, the organization is going to offer a much more comprehensive platform, making it a serious option for companies that use a lot of SAP software. It will be interesting to see how the market reacts, especially given SAP's presence in enterprises and the popularity of low-code in general.
Tip: SAP wants to offer a best of suite platform with S/4HANA, but still lacks adoption