Pega is introducing twenty new generative AI capabilities to its Infinity 23 platform. The capabilities should provide faster decision and workflow automation and faster application development.
With the new Pega GenAI capabilities, users of the low-code platform can more easily implement AI decision and workflow automation functionality. They can automatically create the appropriate workflows, data models, user interfaces and sample data for the automated decision models and workflows by posing queries to the generative AI. This should result in faster delivery of (custom) applications.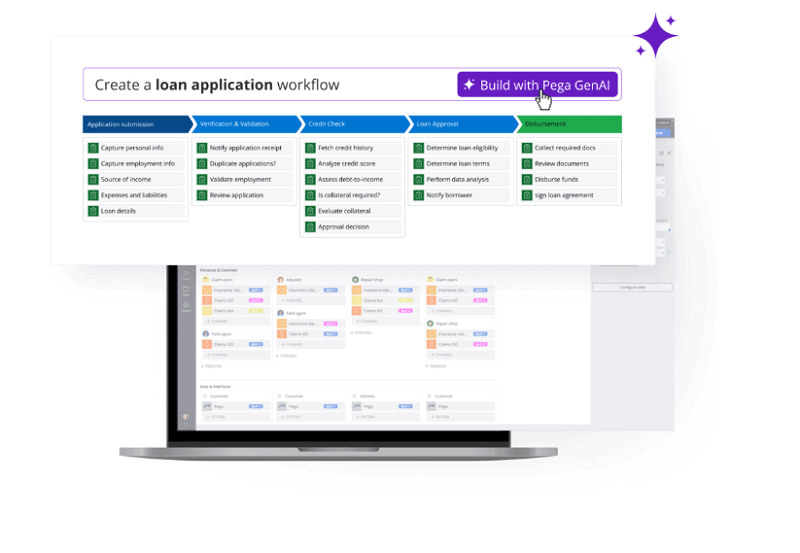 API abstraction layer
An important part of Pega GenAI is the Connect Generative AI API abstraction layer. This abstraction layer allows users to quickly and easily develop AI prompts. The abstraction layer automatically replaces personally identifiable information (PII) data with temporary designations in generative AI prompts. Personal information therefore remains protected and public and private models are safe to use.
Users can link the abstraction layer to the APIs of OpenAI and Microsoft Azure OpenAI, among others. Additional links for other providers are available through the Pega Marketplace.
Functionality
Pega GenAI's 20 generative AI capabilities provide functionality for faster low-code application development in Pega Platform, making customer engagement more relevant in Pega Customer Decision Hub, improved customer service in Pega Customer Service and greater productivity in Pega Sales Automation.
In addition, the generative AI integrations enable faster creation of bots in Robot Studio, improved knowledge management libraries in Pega Knowledge, and optimized operational insight.
Pega GenAI will be available in the third quarter of this year.
Also read: Pega adds Process Mining to its portfolio