WhatsApp Business, the paid business-oriented version of the popular messaging service, has reached the milestone of more than 200 million users. Parent company Meta made the announcement alongside the introduction of new functionality for the platform.
WhatsApp Business has spread like wildfire over the past three years, Meta indicates. Whereas three years ago there were 50 million end users worldwide, there are now more than 200 million. The messaging app does not indicate whether all of these end users actually use the service to communicate with customers.
No Facebook account required anymore
WhatsApp Business now also gives its end users more functionality to connect with customers more easily. First, it is no longer mandatory for these users to create a Facebook account before they can create, purchase and publish ads for the Facebook or Instagram account ads through the messaging service. Only an email address and some form of payment are required.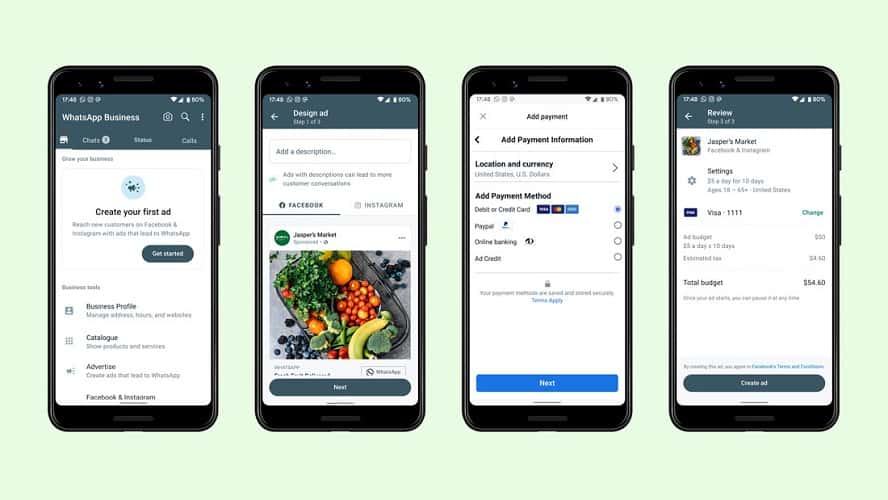 Automated messaging
A second new feature that will soon be tested is that WhatsApp Business users will soon be able to more easily send their customers personalized messages for appointment reminders, birthday greetings or updates for certain sale promotions. Instead of doing this manually, users can have this automated and scheduled using special lists of (grouped) customers.
WhatsApp Business users do have to pay extra for the latter feature.
Read more: Meta comes with generative AI in WhatsApp, Messenger and Instagram