Microsoft also announced yesterday at its Surface event that the Windows 10 October 2018 release will be available. It is equipped with a lot of different new functions, which the company explains extensively in a blog about it.
However, we will list the best new features. It's quite a few, so we'll get right into it.
Renewed clipboard
You probably spend all day copying and pasting files. But sometimes you'll want to put things on multiple devices, which can be quite a job. By pressing the Windows + V button, you will see a whole new clipboard. Data you cut and paste is now put in the cloud, so you can not only look at what you past past pasted, but also put it on other devices.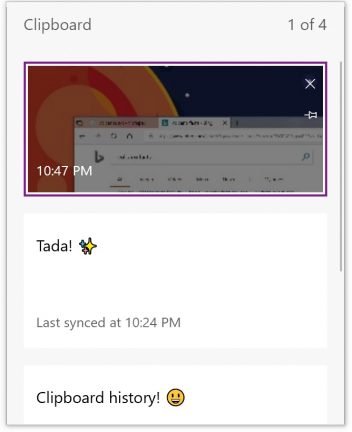 Better screenshots
The Windows 10 October 2018 update also brings with it a new feature for taking screenshots. This is also made more versatile, above all by a tool that makes it possible to quickly edit screenshots.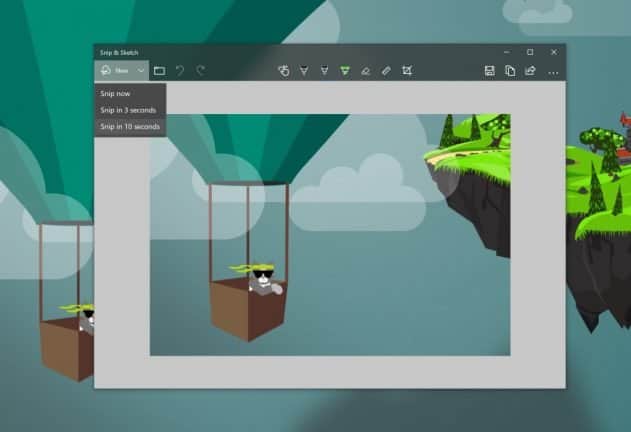 Mobile Timeline
Where in April the Timeline function already came to Windows 10 devices, Microsoft has now also brought it to Android. Your computer's Timeline is also available on your mobile phone, within the Microsoft Launcher app. This is made possible by a link with the cloud. Incidentally, it will take some time before the function also comes to iOS.
Your Phone-app
New photos taken on your mobile are now easy to share. You can install this app on your iPhone or Android phone and then easily share files and especially photos. This way you don't have to mail a picture to yourself or make it difficult with cables, but simply paste the content into your app.
Other small updates
A whole series of other small updates have been released. For example, built-in animations can be added to 3D models in PowerPoint and Word. There is also a To-Do-app with which Microsoft wants to help users make lists. In addition, Outlook.com is equipped with new features, Microsoft Edge learns more about your behavior so that the browser is better suited to you and there are 157 new emoji. Finally, the search function of Windows 10 is also better and immediately shows previews of the search results.
This news article was automatically translated from Dutch to give Techzine.eu a head start. All news articles after September 1, 2019 are written in native English and NOT translated. All our background stories are written in native English as well. For more information read our launch article.