Last week, Microsoft announced at its Ignite conference that it had reached the mark of 700 million users. Sounds positive, except they were able to say almost the same thing a few months ago.
At the Ignite developer fair last week, Microsoft shared a lot of Windows news with the world. At the same time, it gave an update on the number of machines running Windows 10 today: more than 700 million devices. Sounds like an impressive figure, but earlier this year at Build there was already the announcement that the cape of 700 million devices is almost in sight. Skinny growth in almost half a year's time.
We must bear in mind that with the announcement of Windows 10, Microsoft had a goal: 1 billion devices one year after its launch. We are now more than three years on. Last year around the same period, the counter stood at 600 million active devices and in May 2017 it was clocked at 500 million devices.
Other focus
Growth is clearly stalling, but Microsoft is no longer making it a priority. The focus is more on the cloud with Azure and Microsoft 365. Wait and see what Microsoft will do next year at Build (May 2019). We suspect that 800 million will be a difficult target by then.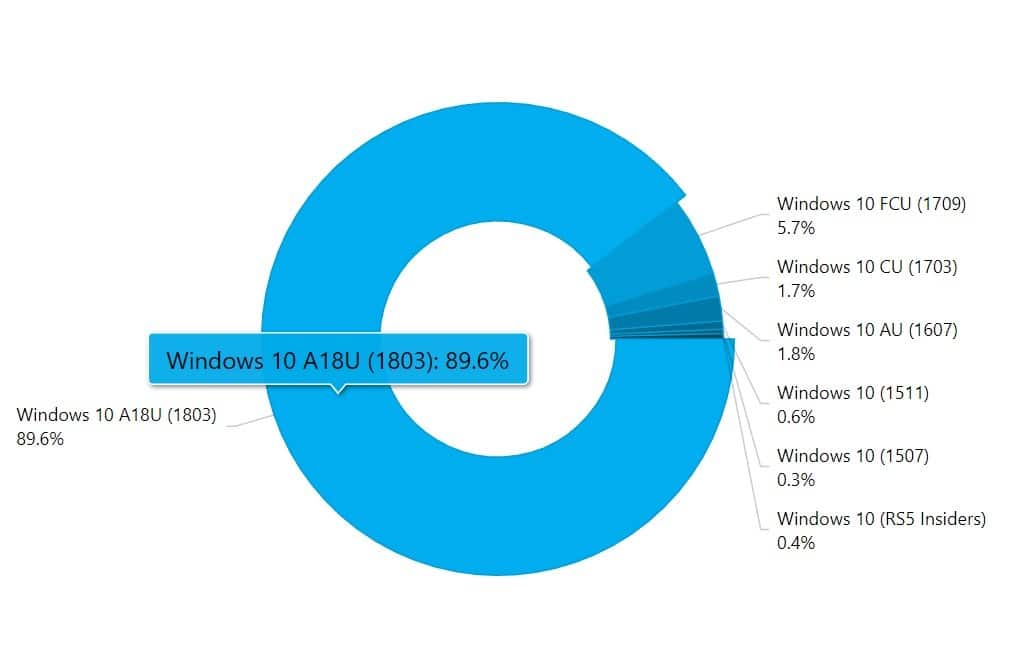 At the same time as the Ignite scholarship, AdDuplex was releasing figures on the adoption of Windows updates. This shows that the latest April 2018 Update is about to reach the 90 percent mark in terms of Windows 10 usage. The figure is not that impressive compared to the Fall Creators Update over the same period, but the April 2018 Update has had quite a few problems with its launch, resulting in several delays.
This news article was automatically translated from Dutch to give Techzine.eu a head start. All news articles after September 1, 2019 are written in native English and NOT translated. All our background stories are written in native English as well. For more information read our launch article.