Avi Networks, a specialist in multicloud application services, enables Avi SaaS to configure and manage network services for applications within various (public) cloud platforms. This allows end users to roll out their applications to multiple environments faster, with greater flexibility and significant operational cost savings.
The solution now presented allows end-users to easily deploy applications combined with enterprise functionality across multiple public cloud environments or on-premise using the cloud-based software.
The SaaS solution actually replaces physical Application Delivery Controllers (ADCs) that cannot handle multi-client environments, according to the specialist.
The concrete functionality that Avi SaaS offers for configuring and managing applications is load balancing, a web application firewall (WAF), global server load balancing (GSLB) and a service mesh for containers. Supported cloud services include Azure, AWS, Google Cloud and IBM Cloud.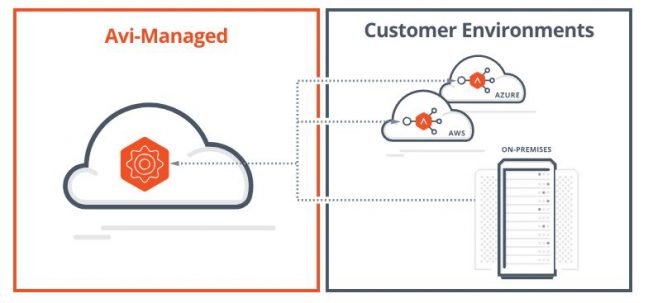 Advantages of Avi SaaS
With the SaaS solution, end users can roll out their applications faster and thus also reduce time-to-market. In addition, Avi SaaS ensures that operational activities are also simplified. Application management and maintenance are now located in one place in the cloud, eliminating the need for IT departments and teams to focus on both cloud and on-premise application maintenance. This allows them to focus more on providing self-service, automation and troubleshooting for application owners.
Furthermore, the SaaS solution now presented offers end users more flexibility during the roll-out. Among other things, it offers the same large business functionality as the supplier's existing Avi Vantage Platform and is an extension of it. This gives organizations the freedom to roll out Avi software the way they want. They are also free to choose the method of management, on-premise by their own IT department or outsourced by Avi Networks.
Finally, according to the application services specialist, the SaaS solution offers high quality service with high output. This reduces the operational costs of these end users.
Attention to security
In addition to the advantages mentioned above, the SaaS solution also ensures that the deployment of the applications to the multicold environments takes place in a very secure manner. End users can use Avi SaaS to select the regions where their controllers are hosted. This protects the roll-out. In addition, the SaaS model allows end users to choose isolated elements to ensure security and compliance policies.
This news article was automatically translated from Dutch to give Techzine.eu a head start. All news articles after September 1, 2019 are written in native English and NOT translated. All our background stories are written in native English as well. For more information read our launch article.