AWS and Salesforce will collaborate on tools for video streaming services. The joint solutions should help video streaming service providers better serve customers.
The pandemic has significantly increased demand for video and live streaming services. AWS and Salesforce respond with joint technology that enables streaming service providers to deliver content to end users.
Personalization of video streaming
The joint services should enable video streaming service providers to deploy, scale and personalize services. This includes high-quality video streaming tools, feedback systems and access to end user analytics.
According to Salesforce and AWS, the joint solutions improve viewer satisfaction and loyalty while simultaneously lowering operational costs.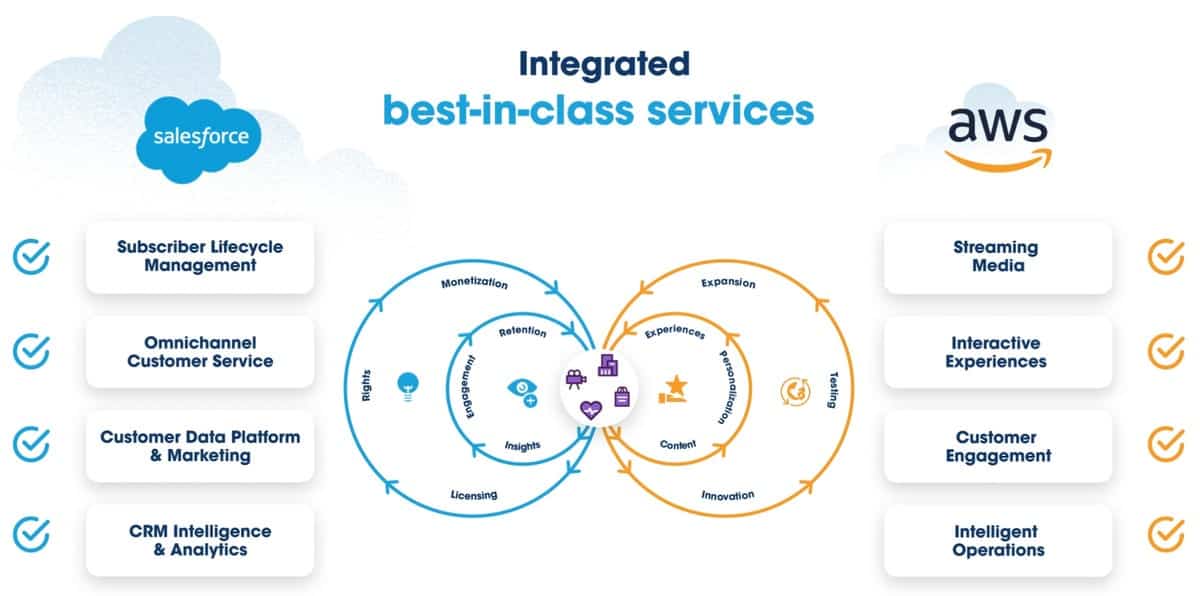 Salesforce Customer 360 and various AWS services
The joint solutions are based on the Salesforce Customer 360 and Media Cloud, which is currently used to manage subscriber lifecycles. Among other things, the platform provides customer data analytics. AWS will broaden the platform with various media, data, analytics, AI and machine learning services.
The result provides a way to deliver personalized content to customers. The platform supports new content delivery models such as live streaming.
In addition, the collaboration should provide video streaming services with more insight into viewers. This enables them to monitor how customers interact with content, and what they like or dislike about content recommendations.