Activist investor Starboard Value has taken a stake in Salesforce. The investment is said to be significant, although the exact value was not disclosed.
Starboard indicated that Salesforce is underperforming in terms of growth and profitability, despite its solutions being embraced by more and more companies. According to the activist investor, the software giant has untapped potential. Starboard described its stake as significant while leaving the financial details undisclosed.
Concerns
Starboard added that Salesforce's operation costs have been shoddy compared to those of competitors like Oracle, SAP, Workday and ServiceNow. While the activist investor is in favour of Salesforce's plans for improving growth and profitability, it sees further opportunities. Starboard thinks Salesforce's long-term planning is not ambitious enough.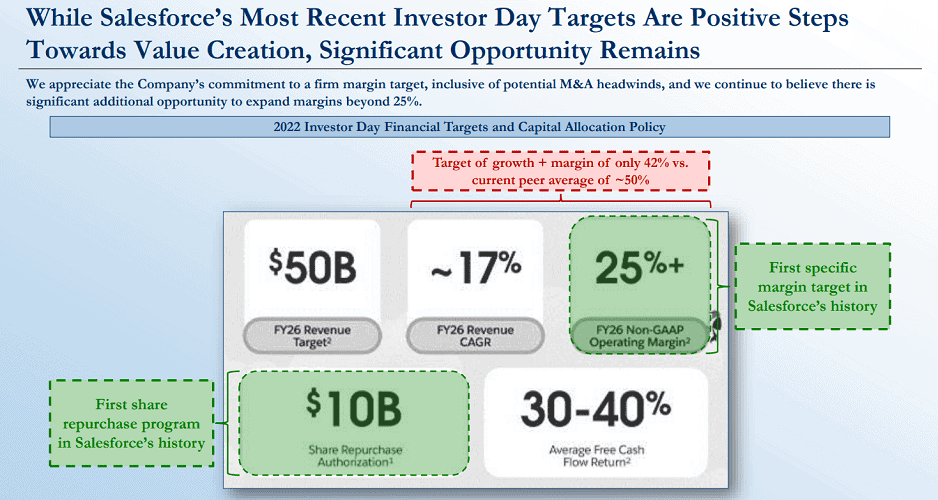 Intervention for growth and profitability
Through its stake, the activist investor wants to initiate change in the areas of growth and profitability. According to Starboard, there are sufficient opportunities to do so. By following up on these opportunities, the investor said, Salesforce's performance can exceed the expectations recently presented in its quarterly report. The stock market reacted positively to the news. Salesforce shares rose 4 percent to $153.53.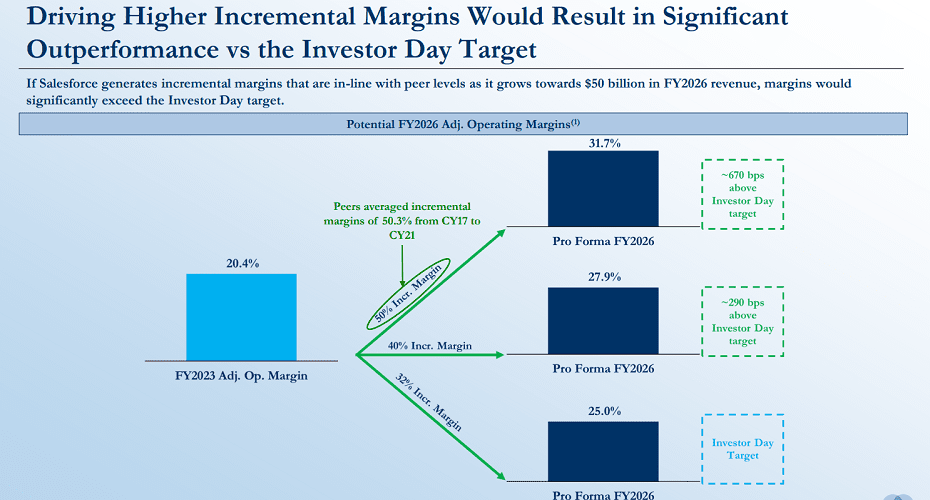 Other companies in its sights
Starboard is currently taking stakes in various other companies. The activist investor showed interest in Wix.com and recently took a stake in Splunk, a data specialist that's rumoured to be in acquisition talks.