Poly has unveiled a line of IP phones that feature antimicrobial protection. The phones are intended to be used in places where several employees share the devices.
The company unveiled two devices: the Poly Rove 30 and the Poly Rove 40. Both phones have an antimicrobial surface that is said to kill 99 percent of microbes and have IP65 protection against the ingress of dust and water splashes. Poly also promises that the phones can survive a 2-metre drop.
Other than the protections, the two Rove phones are fairly average handsets. Both handsets can be connected to Poly's Rove B2 and B4 base stations and Rove R8 repeaters, which can be distributed through an office building as a network to allow for wide coverage. The handsets support HD voice and noise reduction. The Poly Rove 40 also features Bluetooth for connecting a headset and an emergency button.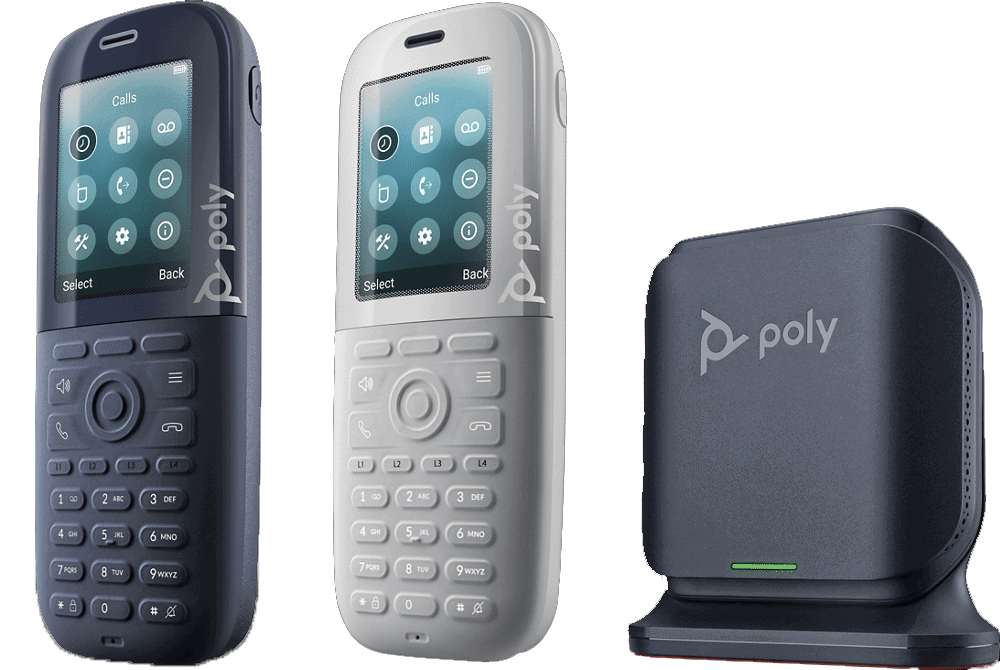 Collaboration with Microban
Poly worked together with Microban International on developing the antimicrobial surface. This company specialises in the development of antimicrobial, odour-fighting smart surface and disinfection technologies. Michael Ruby, Vice President of Global Built-in Business at Microban, said, "Microban is extremely proud to be working with Poly to bring phones and meeting solutions with our patented antimicrobial protection to market. With our 'always on' technology now incorporated into Poly's most popular professional solutions, we are providing product protection that benefits Poly customers worldwide."
John Lamarque, Vice President and General Manager of Voice Collaboration and Professional Headset Business Unit at Poly said, "Our partnership with Microban clearly demonstrates the value we place on the health of our customers and employees in any work environment, including our own. By combining Microban's product protection with our expertise in wireless DECT security and audio, customers and employees can use our devices with peace of mind when they return to hospitals, warehouses and shops worldwide."
Tip: Poly announces dedicated monitor for video conferencing