Three days ago it was still a rumor; today it is reality. Amazon has made more than ten additions to its product range, with which it wants to significantly expand its presence in the home and beyond. These include significantly improved versions of the popular Echo speakers, but also completely new gadgets.
The many new products fit within Amazon's attempts to make its virtual assistant Alexa omnipresent. It is the explicit intention to serve consumers in every possible way with the many different products. CEO Jeff Bezos seems to be striving for a situation in which the whole house could one day be managed with Alexa. The new products also serve to distinguish Amazon from the competition it feels from Apple, Alibaba, Google and others.
Enhanced Echo devices
First of all, the products that Amazon has improved. A new version of the Echo Dot has been presented; that is the most popular smart speaker of the company and this new version can be up to seventy percent harder. The built-in microphone also seems to work better and the Dot's material has been improved and has rounded corners. Available from $50.
In addition, an improvement of the Echo Plus, which is available in the store for 150 dollars, has been implemented. This has a new temperature sensor, so that Alexa can interact with other devices in the home in new ways. For example, a user can ask for the fan to be switched on if the house gets too hot.
There will also be a new version of the Echo Show, the smart screen that Amazon introduced last May. The Echo Show now has a 10-inch screen that is twice the size of its predecessor. In addition, the speakers are now placed on the sides. The Echo Show will be available next month for $230.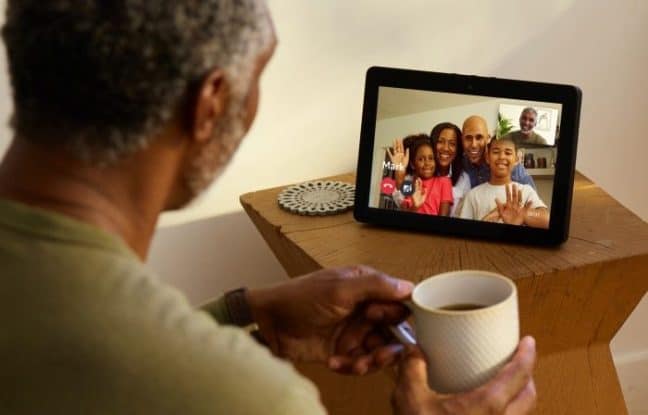 Small speaker and car
New is the Echo Input, a device that is even smaller than the Echo Dot and less than two centimetres high. This unit does not have a speaker, but is designed to connect to a standalone speaker via Bluetooth or via a card. This new microphone costs 40 dollars and will be for sale later this year.
Also new: the Echo Auto, which takes the Echo products outside the home. This rectangular device is placed on the dashboard of a car and connected to the infotainment system via a cable. The user can also ask Alexa things in the car. Available from $50 in limited editions.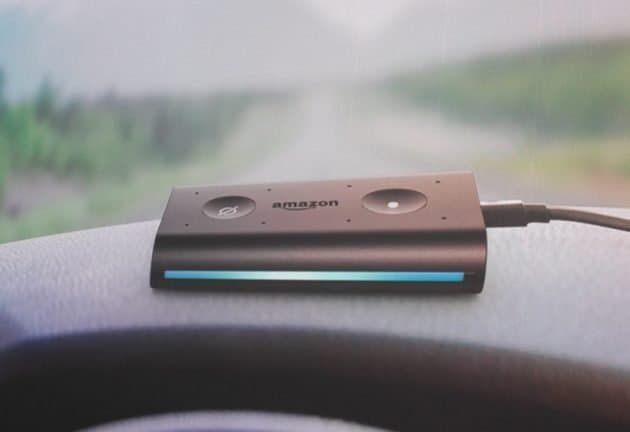 New products in house
Most of the new products are further designed to be used alongside the Echo speakers that form the centre of the home. There is the Echo Wall Clock, with which you can set alarm clocks via voice commandos and get them into your house for 29 dollars. The AmazonBasics Microwave costs $60 and also supports voice commands. It is striking that there is also support for Dash, which allows Alexa to order new ingredients when stocks are low.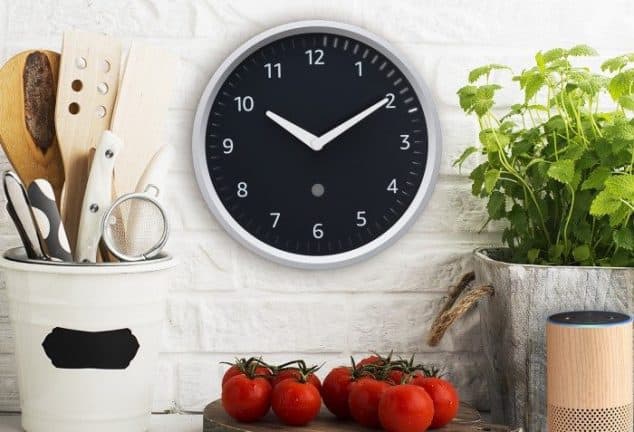 There are also three new audio devices, including the Amazon Echo Sub (a subwoofer) and the amplifiers Echo Link and Echo Link Amp. All of them can be connected to one of the two Echo speakers mentioned above. The Sub costs $130 and will be available next month. The Link and Link Amp will be released next year for 200 and 300 dollars.
Finally, there are two models of the Fire TV Recast: a digital video recorder that can stream recordings to other devices. There are two variants available, starting at $230. From November in the shop.
This news article was automatically translated from Dutch to give Techzine.eu a head start. All news articles after September 1, 2019 are written in native English and NOT translated. All our background stories are written in native English as well. For more information read our launch article.