Would you like to test the Mate 20 Pro for the first time in your company?
Discover the details under this article!
---
Huawei has just unveiled the new Mate 20 series in London. With the Mate 20 and Mate 20 Pro, the Chinese telecom giant has its answer ready on Apple's iPhone XS and the Samsung Galaxy Note 9.
While the P20 (Pro) still remains the flagship for the general public, Huawei's Mate 20 series is aimed at avid users for whom the smartphone is an indispensable part of their professional and private lives. The best that Huawei has to offer today can be found in the Mate 20 and Mate 20 Pro.
This means, among other things, that both phones are powered by the Kirin 980, which was unveiled earlier this year at IFA in Berlin as the world's first mobile 7 nm chip. Meanwhile, Apple has also presented its first 7nm chip, the A12 Bionic, which is already widely available in the iPhone XS and XS Max.
The Kirin 980 bundles 6.9 billion transistors on a 1-inch by 1-centimetre die. These are 1.6 times more transistors than the Kirin 970, which was baked on a 10 nm process. According to Huawei, this translates into 20 percent better performance and 40 percent more efficient energy consumption.
AI chipset
For more technical details, please read our detailed analysis of the Kirin 980. What is worth mentioning here is the Dual NPU. Huawei first introduced a Neural Processing Unit at the Kirin 970 last year. The chip allows specific AI workloads to be carried out locally on the device instead of in the cloud. The new Dual NPU is 120 percent faster than its predecessor and supports various frameworks such as Caffee and Tensorflow (Lite) to simplify the development process of AI applications.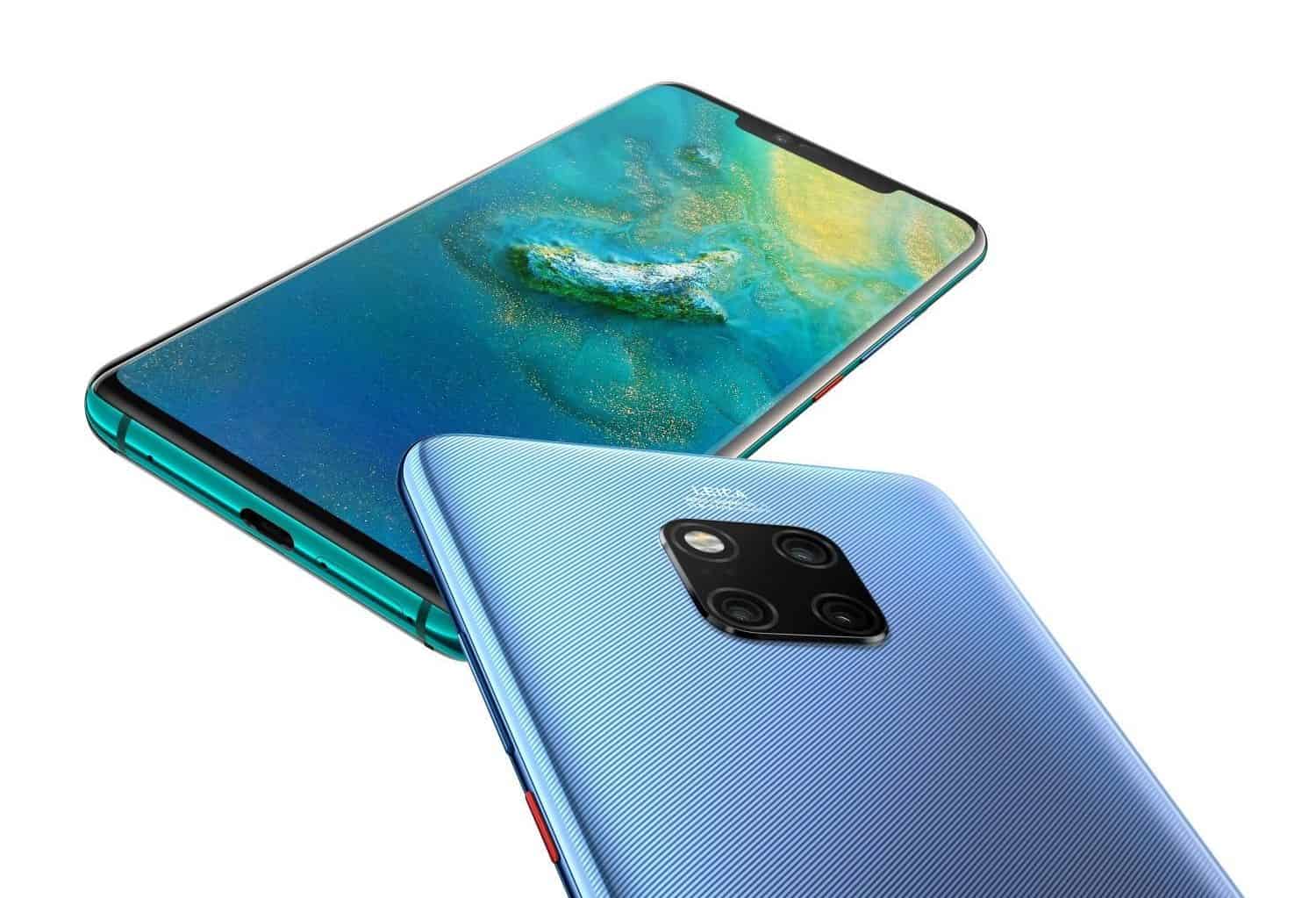 Huawei is also using the Dual NPU for a host of new AI features that are embedded in the smartphones. For example, you can scan products with HiVision to find their online retailers, or use AI Composition to take even better pictures. The camera has more AI tricks up its sleeve, but you can read more about that later.
Android Enterprise Recommended
For business users, it is interesting that the Mate 20 Series Android Enterprise Recommended (AER) is certified. This means that the devices are business-ready, can easily be rolled out and managed to scale within an organisation (zero-touch enrollment), and benefit from fast security updates (within 90 days).
Safety is further enhanced on the Mate 20 Pro with the addition of 3D Face Unlock and an on-screen fingerprint sensor. 3D Face Unlock recognizes a user within 600 milliseconds and is responsible for the larger notch on the Pro version. The regular Mate 20 doesn't have the function and uses a classic fingerprint sensor in the back.
Three is better than two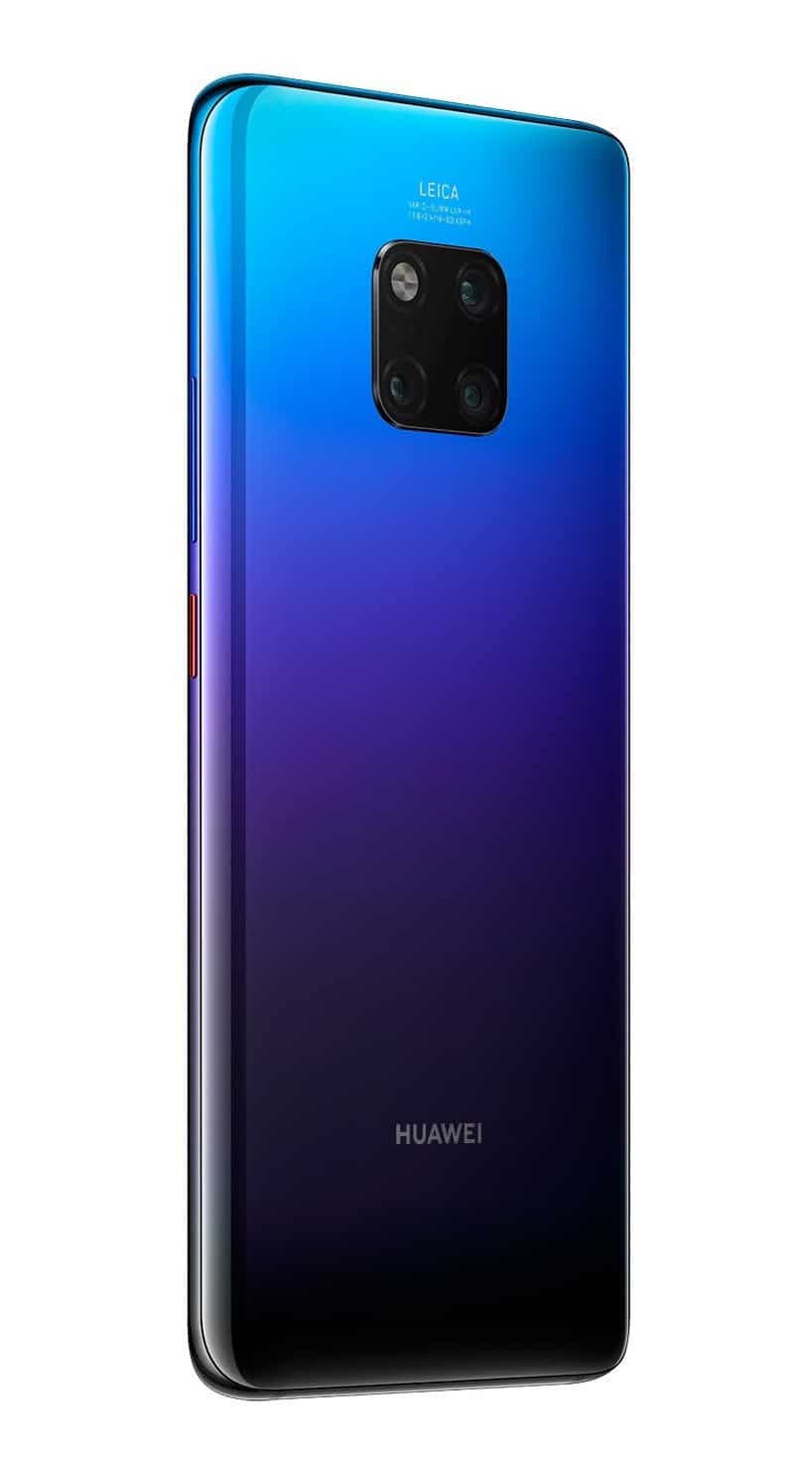 Huawei builds on the double Leica camera in the Mate 10 Pro and adds a third ultra-wide-angle lens. It has a focal length corresponding to a 16mm full frame camera lens, giving you a light fisheye effect. The lenses are positioned together with the flash in a square, centrally at the top of the back of the device.
In addition to the ultra-wide angle lens, the new camera system has also been specifically developed for macro photography: you can bring your phone up to 2.5 centimetres away from the subject for a razor-sharp close-up picture.
As mentioned earlier, the advantages of the ingrained AI chip are also played out in the camera. Features such as AI Composition, AI 4D Predective Focus and AI HDR should assist the camera hardware to deliver the best results. The AI movie mode allows you to adjust the hue, saturation and brightness of a video clip with one click. It also supports selective desaturation so you can isolate the colours of a human subject in real time against a black and white background. AI Spotlight Reel can automatically make 10 second edits based on the highlights of a video.
Wireless charging
At the launch of the Samsung Galaxy Note 9, Huawei could not help but tease with the battery capacity of the Mate 20 and Mate 20 Pro. This amounts to 4,000 and 4,200 mAh respectively and should guarantee even intensive users that they will receive at least one full day on one load.
SuperCharge technology recharges the battery for a fourth in 10 minutes. After half an hour the Mate 20 is 80% charged. For the first time, Huawei also adds wireless charging to its smartphones. The wireless charging technology charges the battery with 12 percent in ten minutes and 30 percent in half an hour. The Mate 20 Pro also supports reverse wireless charging, which means that it can act as a charging station for other Qi-compatible devices.
Availability
The new Huawei Mate 20 series will be available from 2 November in Belgium and the Netherlands in three colours: black, blue and the duochrome colour Twilight.
The Mate 20 has a suggested retail price of 799 euros and will be combined with a free Huawei Watch GT during a launch offer until 11 November. The Mate 20 Pro is sold for 999 euros and benefits from the same launch offer, with a wireless QI charger on top.
Specifications
Huawei Mate 20:
6.53 inches (1,080 x 2,244 pixels) HDR LCD screen
Kirin 980 octacore 2.6 GHz (7nm)
4 GB RAM
Leica 40 MP f/1.8 + 20 MP f/2.2 ultrawide + 8 MP f/2.4 telephoto (5x optical zoom)
24 MP f/2.0
128 GB
4,000 mAh
Bluetooth 5.0
USB-C to headphone adapter in the box
IP68 waterproof
Android 9.0 Pie
Huawei Mate 20 Pro
6.39 inch (1,440 x 3,120 pixels) HDR AMOLED screen
Kirin 980 octacore 2.6 GHz (7nm)
6 GB RAM
Leica 40 MP f/1.8 + 20 MP f/2.2 ultrawide + 8 MP f/2.4 telephoto (5x optical zoom)
24 MP f/2.0
3D Face Unlock
128 GB
4,200 mAh
Bluetooth 5.0
Fingerprint sensor below screen
USB-C to headphone adapter in the box
IP68 waterproof
Android 9.0 Pie
The Huawei Mate 20 Pro will be available from 2 November. Techzine, in cooperation with Huawei, offers some companies the opportunity to work with the Mate 20 Pro. Would you like to test one or more devices within your company? Please fill in the form below before October 30th. We'll personally notify the selected ones.
[test panel title="Test panel Huawei Mate 20 Pro" tag="test panel-huawei test"]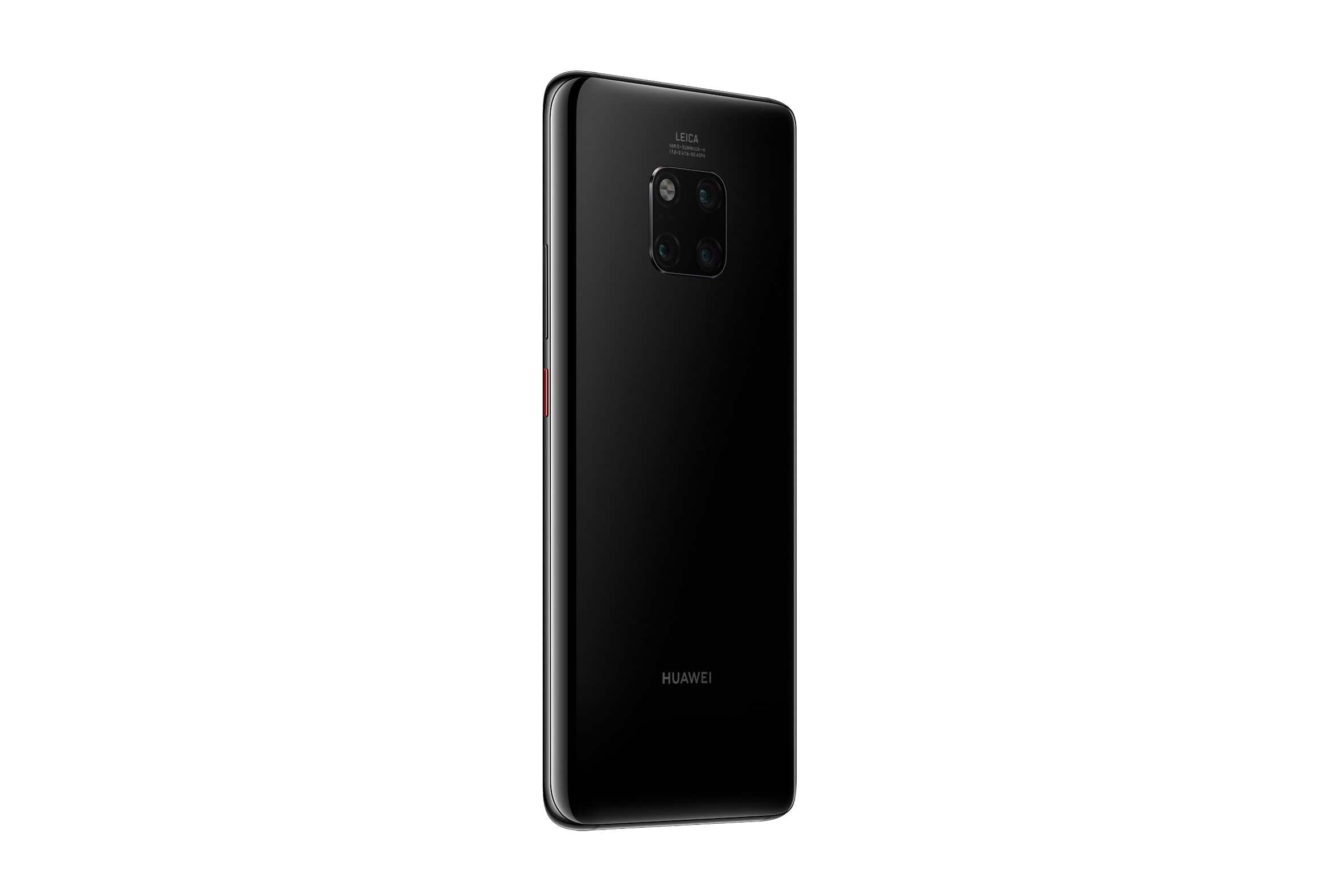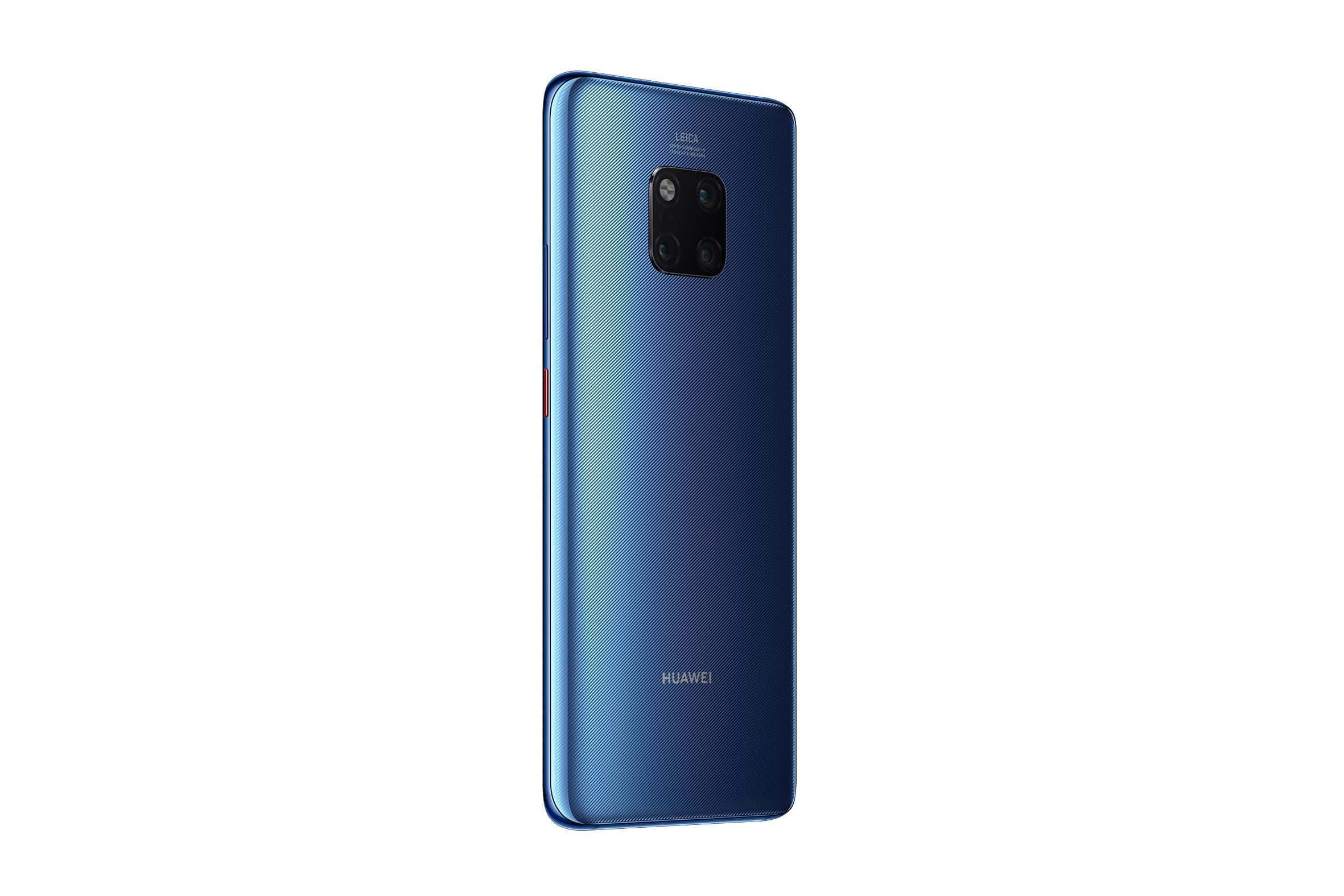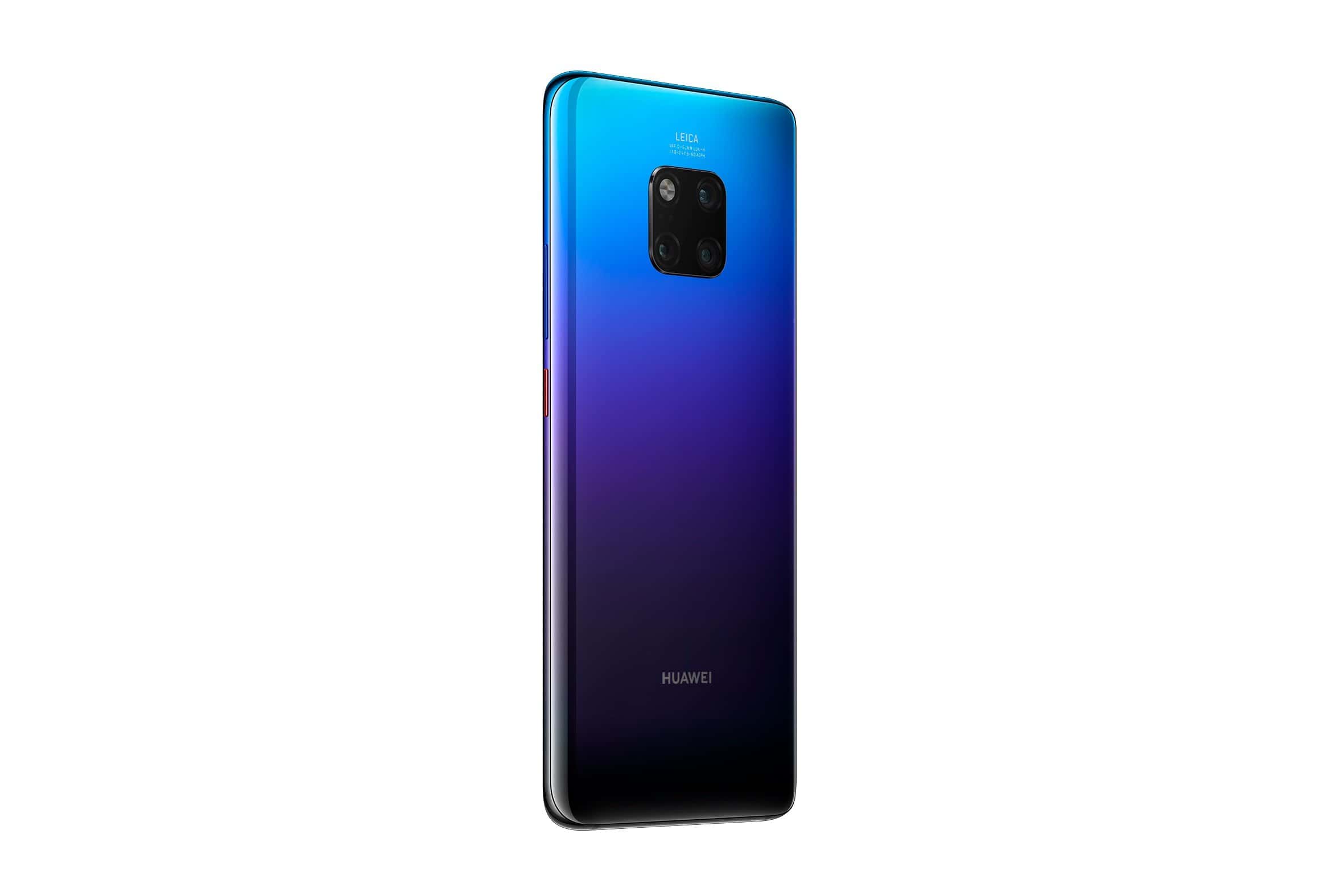 This news article was automatically translated from Dutch to give Techzine.eu a head start. All news articles after September 1, 2019 are written in native English and NOT translated. All our background stories are written in native English as well. For more information read our launch article.