Last night, OnePlus presented its second smartphone of 2018: the OnePlus 6T. After all the leaks of the past few weeks, there were few surprises, although it is in itself a nice device with some interesting innovations. At the same time, it is not a big step forward for the Chinese manufacturer.
Over the past few weeks, OnePlus has already subtly leaked a lot of details about its latest smartphone. For example, the company prepared the public for the fact that there would no longer be a 3.5mm input in the headphones. But other details were also leaked, so few novelties have been unveiled today.
Screen and Fingerprint Scanner
The OnePlus 6T has a 6.41-inch screen, with a resolution of 2,340 by 1,080 pixels – or 402 pixels per inch. There is also a relatively small notch at the top, with room for the selfie camera. The screen ratio is 19.5:9 and for the first time in the history of OnePlus there is a fingerprint scanner underneath the dark screen. The company calls it the fastest fingerprint scanner among any display ever.
This is an optical scanner that works as soon as the phone's screen is switched on. This will inevitably cause some delay in unlocking the phone via the fingerprint scanner, although the delay seems to be relatively small and the system works fine according to some reviewers who have already tried out the phone.
Camera and other specs
The 6T has a double camera on the back, with 16 and 20-megapixel sensor. The primary lens has an f/1.7 aperture and provides optical image stabilization. A new feature is the Nightscape function, which ensures that the phone cuts better images in low light conditions. The front camera also offers a 16-megapixel sensor.
The smartphone continues to run on a Qualcomm Snapdragon 845, which provides the device with the latest processor. The Android phone also offers a 3,700 mAh battery and varying amounts of working memory. The dual-sim capability makes the phone one that is suitable for business and private use.
With 6GB of working memory and 128GB of storage capacity, the OnePlus costs 6T 559 euros. For 8 gigabytes of working memory and 128GB of storage capacity you pay 589 euros and for the 8GB/256GB version you pay 639 euros. The phone will be in the shop from November 6th.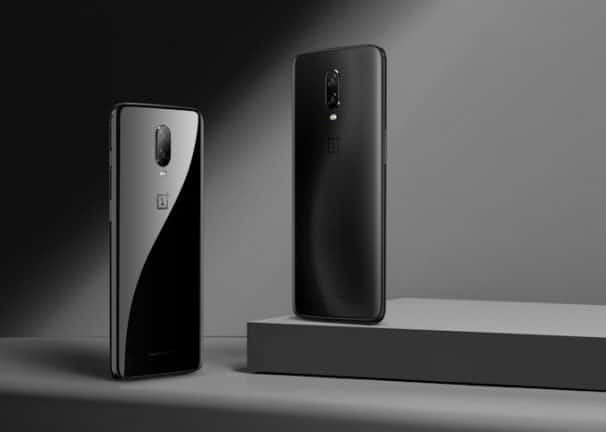 This news article was automatically translated from Dutch to give Techzine.eu a head start. All news articles after September 1, 2019 are written in native English and NOT translated. All our background stories are written in native English as well. For more information read our launch article.