Huawei has unveiled a new flagship phone in the Honor series: the View20. The smartphone has a 6.4-inch display with a small notch at the top. The smartphone is relatively cheap and offers a rear camera with 48 megapixel sensor.
The Honor View20 has a fairly striking design and has been kept relatively small, despite the large 6.4-inch screen. This is possible because the screen covers almost the entire front of the camera, except for a small part where they left a notch for the selfie camera.
Impressive cameras
The Honor View20 runs on a Kirin 980 processor made using the 7nm process. That processor is focused on artificial intelligence, presumably to automatically enhance photos and offer some nice extras with the well-equipped camera sensors. The View20 may not have a double camera, as has been common lately, but it does offer a lot of megapixels.
The front camera offers a 25-megapixel sensor with f/2.0 aperture. In addition, there is a 48-megapixel sensor and a 3D Time of Flight stereolens on the back. This enables advanced functions such as motion capture and 3D body shaping. Despite the fact that the lens has 48 megapixels, the images are compressed into a razor-sharp 12 megapixel photo.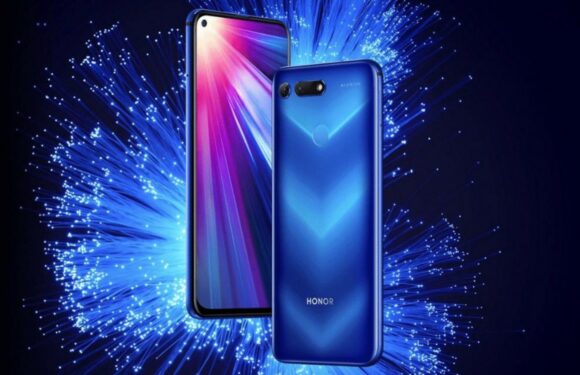 Other specifications and price
The Honor View20 also features 6 to 8 gigabytes of working memory. In addition, the user has 64 to 256GB of storage capacity and the smartphone will be equipped with a 4,000 mAh battery. The phone has a fingerprint scanner on the back and runs on Android Pie.
In China, where it is already available this week, the smartphone costs four hundred euros, converted to solar energy. In Europe, the release will take place a little later and an event is planned for 22 January in Paris, where a European variant will be presented. Probably the device will be available from February or only and the specifications are almost the same as the Chinese version.
https://www.youtube.com/watch?v=jdGIsilMWL4
This news article was automatically translated from Dutch to give Techzine.eu a head start. All news articles after September 1, 2019 are written in native English and NOT translated. All our background stories are written in native English as well. For more information read our launch article.