At its WWDC conference, Apple not only announced a new Mac Pro, but also an accompanying monitor.
The Pro Display XDR is a colour-calibrated 32-inch LCD monitor with 6k resolution (6,016 x 3,384 pixels) and virtually borderless design. The bezels are barely 9 millimeters. XDR here stands for Extreme Dynamic Range. The screen can offer unlimited brightness of 1,000 nits, with a peak brightness of 1,600 nits. The same cheese grater structure as the Mac Pro on the back, allows the heat to escape. There's a fan in the monitor, but it would only produce 7 decibels.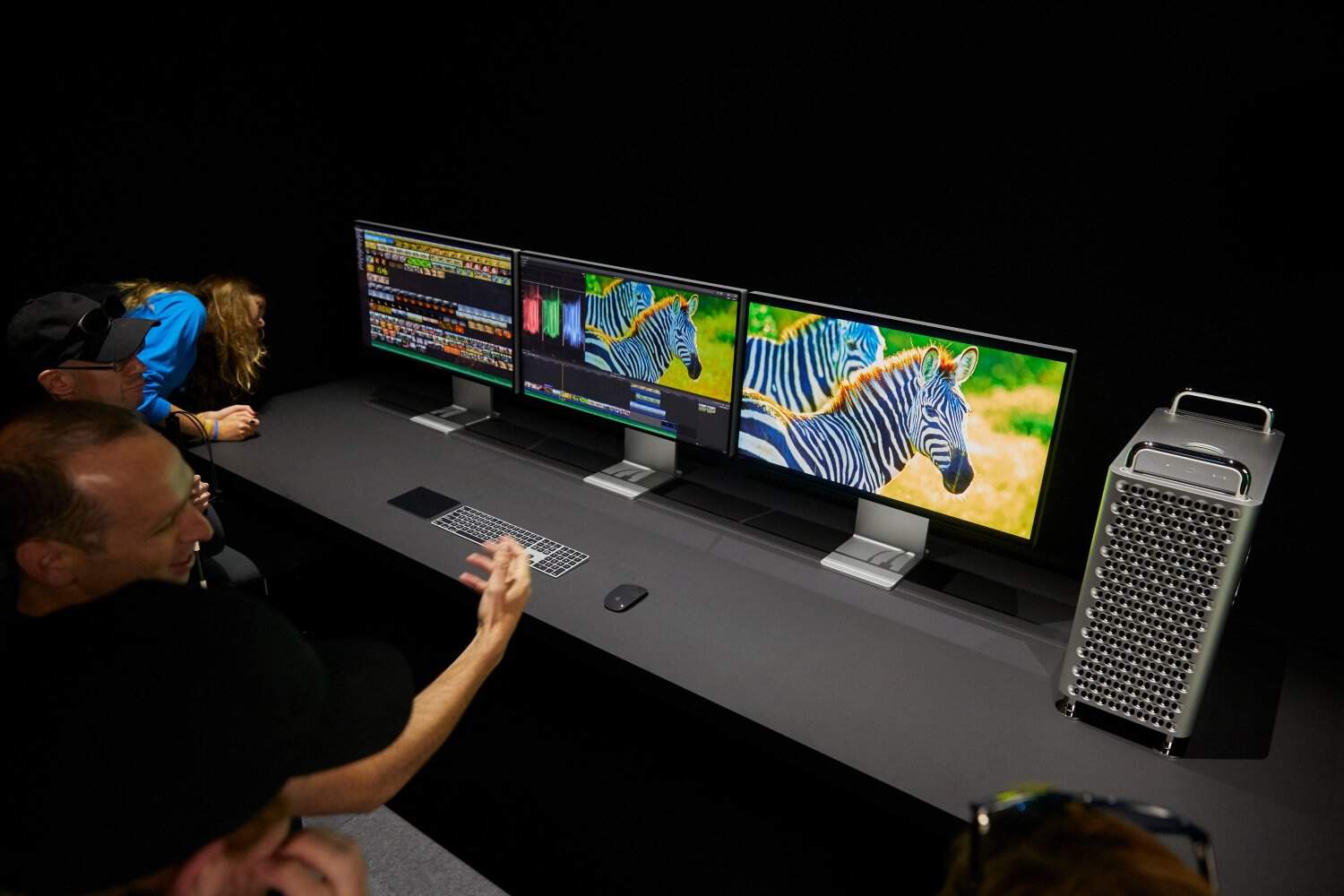 The screen is 40 percent larger than that of the 5K iMac and has an anti-reflective layer (nano-texture glass) that is optional ($1,000 surcharge). The monitor supports the P3 and 10-bit color gamut as well as Apple True Tone.
Blue LEDs
The LCD panel contains 576 blue LEDs, each of which is modulated 10 times per refresh rate. White LEDs are usually used to achieve high brightness, but Apple chose blue LEDs because they are more controllable. Thanks to colour correction, the result is white light coming through the LCD panel.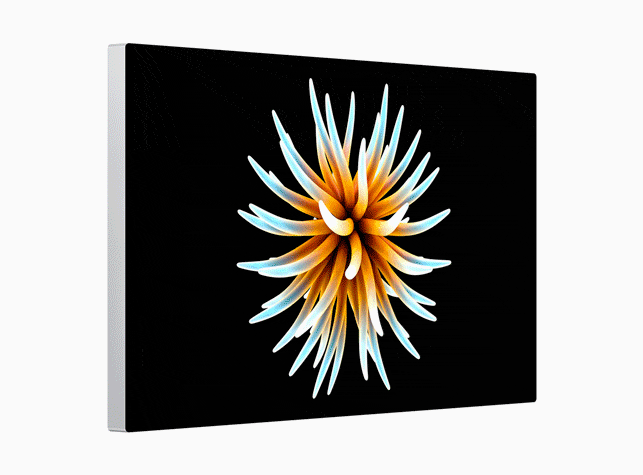 The 32 inch monitor gets a recommended price of $4,999, but then you only have the screen. Apple also sells a Pro Stand to mount the screen for $999. The stand can tilt the screen, height-adjust and rotate it in portrait orientation. You can also hang the display with a VESA bracket (199 dollars) if desired. In the Pro Stand there are also additional connections such as
The Pro Display XDR uses Thunderbolt 3 to connect to the Mac Pro. It can control up to six of these screens. The fact that this monitor focuses specifically on the professional market should come as no surprise given the price tag. View the complete list of specifications here.
Related: Apple announces new Mac Pro with modular concept
This news article was automatically translated from Dutch to give Techzine.eu a head start. All news articles after September 1, 2019 are written in native English and NOT translated. All our background stories are written in native English as well. For more information read our launch article.