Huawei has taken its first step into the monitor market. The Huawei Display 23.8 is an understated monitor with which Huawei is aiming its sights on home workers.
As the name suggests, the Display 23.8 has a diagonal of just under 24 inches, 60.45 centimetres to be precise. It is an IPS panel with a resolution of 1920×1080 pixels and a refresh rate of 60 Hz. The screen has a matt finish and achieves a contrast ratio of 1000:1 and viewing angles of 178 degrees. The screen achieves a maximum brightness of 250 nits and can display 72 percent of the NTSC colour gamut.
Remarkable for a business monitor is that the Display 23.8 cannot be adjusted in height. However, the panel can tilt forwards and backwards and screw holes are available for a VESA mount. The monitor has two connections: 1x VGA and 1x HDMI.
The Huawei Display 23.8 will be available from 15 March for a suggested retail price of 159 euros. The monitor will be available in both the Huawei Online Store and in individual shops. Huawei is offering a temporary pre-order deal of 129 euros.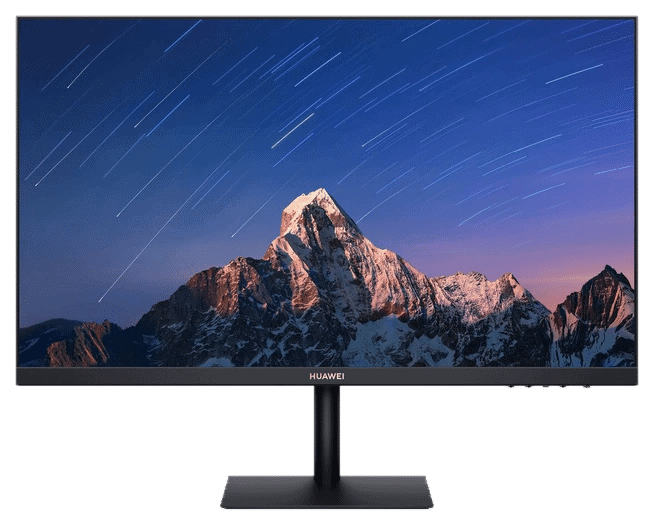 1+8+N
The new monitor is part of Huawei's strategy to build an ecosystem around the home worker. To this end, Huawei has devised the 1+8+N concept. The smartphone (1) is central in a world of all kinds of peripherals (8). Other parties can then integrate their own offerings with this (N).
"We want to make it as easy as possible for our customers to access connected technologies and guarantee them optimal user experiences. Therefore, we are continuously expanding our product portfolio to offer an optimally coordinated ecosystem. The new monitor symbolises just the beginning – Huawei fans can look forward to an exciting year," says William Tian, Country Manager Germany of the Huawei Consumer Business Group.
Tip: Review: Huawei MateBook X Pro 2020, MacBook for Windows-aficionados