IDC market researchers conclude that the PC sales boom of the past two years is slowly waning.
The pandemic caused worldwide desktop and laptop sales to increase considerably in the past two years. According to IDC, the sales boom is waning. The market researchers studied the latest quarter's worldwide sales figures. As the crisis weakens, PC sales fall.
Slight decline
In the past quarter, sales dropped by 5.1 percent compared to the same period in 2021. This marks the end of double-digit growth seen in previous quarters. A total of 80.5 million PCs were sold worldwide. The number of laptops sold decreased, while the number of desktops sold increased slightly.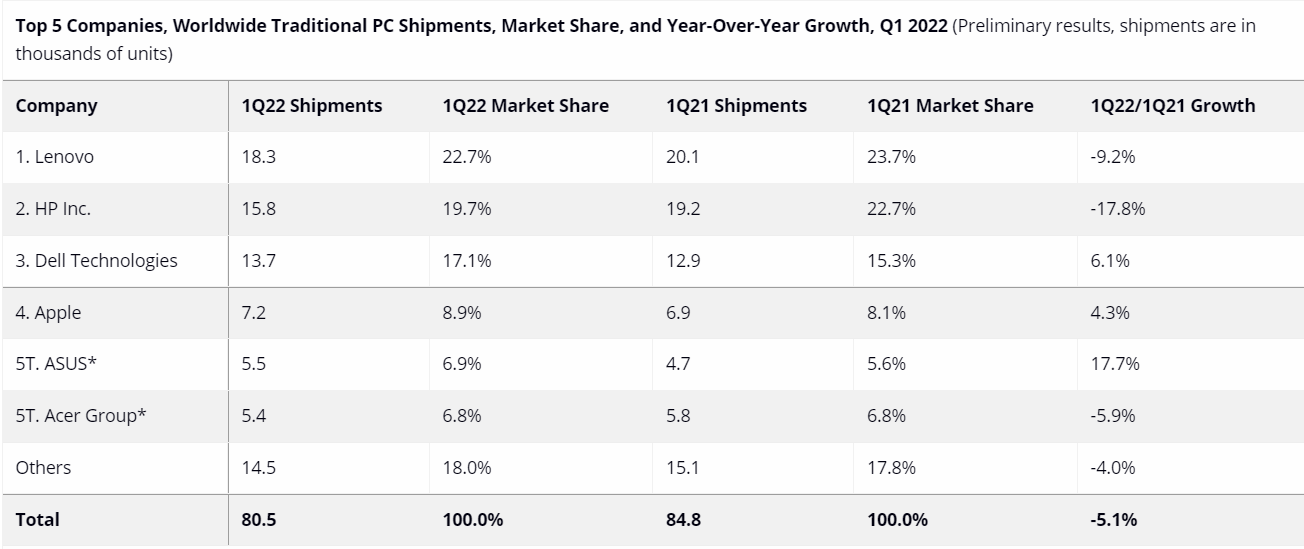 According to experts, the decline was to be expected. Although the pandemic is waning, global supply chain issues persist. Chips remain in demand.
Fewer PCs were purchased in the past quarter, particularly in the consumer and education sectors. In the near future, consumer sales will pick up again.
Vendor market shares
The researchers also looked at the market shares of PC suppliers. The ranking remains unchanged with Lenovo, with 22.7 percent market share, as market leader. The top also includes HP, Dell Technologies, Apple, Asus and Acer.
Tip: Dell launches portfolio for hybrid work — more than 10 new PCs