HP announced the 34″ All-In-One Desktop PC. The most expensive configuration is the world's most powerful all-in-one model at this time. Two webcams allow for two recording angles. The desktop will be available from September onwards.
Apple is one of the largest suppliers of all-in-one (AIO) desktops. The Macintosh models of the 1990s made history. HP started competing at a later stage. The organization launched several PCs with massive, integrated displays in recent years.
HP is releasing a promising design in September. The 34″ display has a 5K resolution and 21:9 ratio. The model comes with two webcams, allowing users to film two angles simultaneously. The webcams are suitable for professionals that want to present both their face and hands during videoconferences. Think of a piano teacher or a technician demonstrating a repair.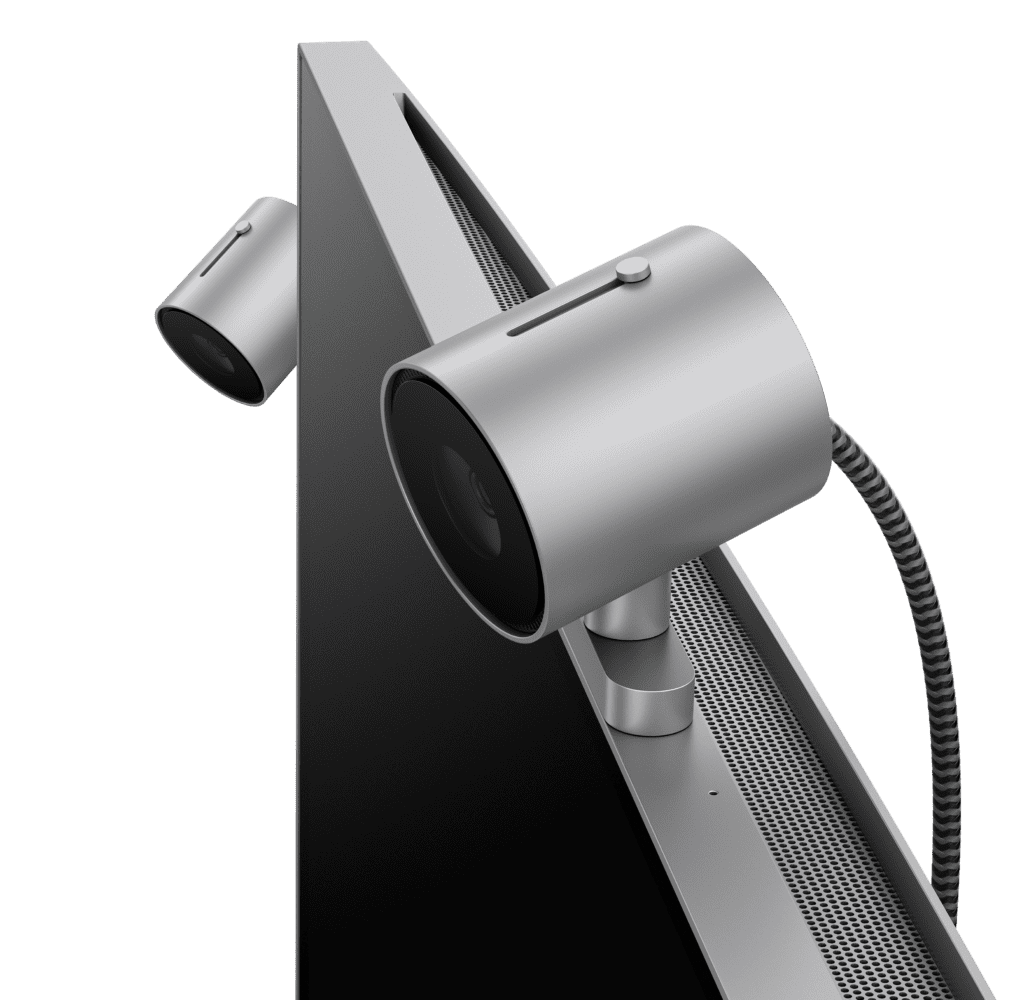 HP 34″ All-In-One Desktop PC
HP claims the desktop is suitable for studio-quality recordings. That's where the integrated software comes in. HP Keystone Correction automatically adjusts a camera's feed to objects and people. For instance, when directing the webcam at a sheet of paper, the software automatically trims the feed to match the sheet's dimensions.
The primary webcam is attached to the top of the display. The second webcam magnetically attaches to a location of choice. The integrated microphone runs on HP Presence, a software program that improves voice sound quality and reduces background noise.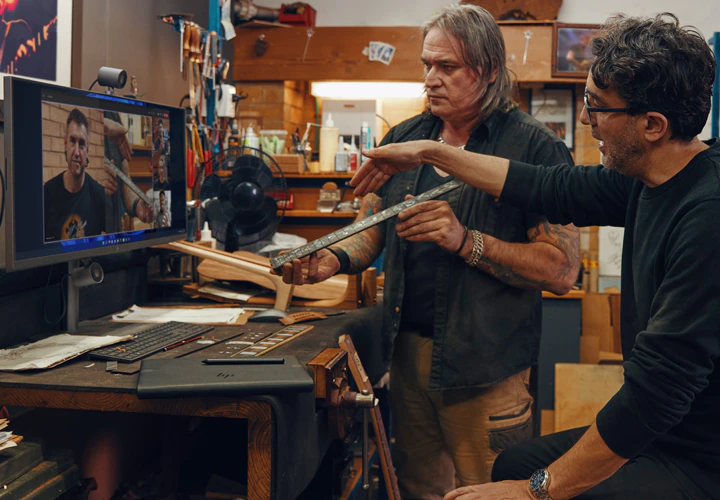 More powerful than any comparable model
The most expensive version runs on an Intel Core i9-12900 CPU and Nvidia GeForce RTX 3060 GPU (6GB GDDR6X). Two NVMe SSDs provide 4TB of storage capacity. The maximum DDR4 RAM capacity is 128GB. According to HP, RAM modules and SSDs are easily replaced through a detachable panel on the back of the device.
The most expensive version is the world's most powerful all-in-one model at the time of writing. Lenovo's 27″ Yoga AIO 7 has only 1TB of storage and 16GB of DDR4 RAM. Apple's 24″ iMac runs on 512GB of storage and 8GB of memory.
HP makes the device available starting in September. The cheapest version runs on an Intel i5-12500 CPU and Nvidia RTX 3050 (4GB) GPU. The US retail price is $2,119. We expect a similar figure in Europe.
Tip: HP Presence provides full ecosystem for (hybrid) collaboration