DigitalOcean is acquiring cloud infrastructure player Paperspace for $111 million (102 million euros). With this, DigitalOcean aims to provide its public cloud platform with more support for AI workloads.
DigitalOcean provides a public cloud platform for SMBs. With the acquisition of the startup Paperspace, it now gets its hands on a cloud infrastructure provider that focuses specifically on facilitating AI.
For example, Paperspace's platform, which runs entirely on Nvidia GPUs, provides compute power for AI projects. In addition, the startup provides AI developers with the necessary tools and software for building and developing and deploying neural networks.
Paperspace platform functionality
AI developers use the Paperspace platform, with the tool Gradient, through a browser-based Jupyter Notebook for AI development. This allows them to develop and preview the AI model within the same interface.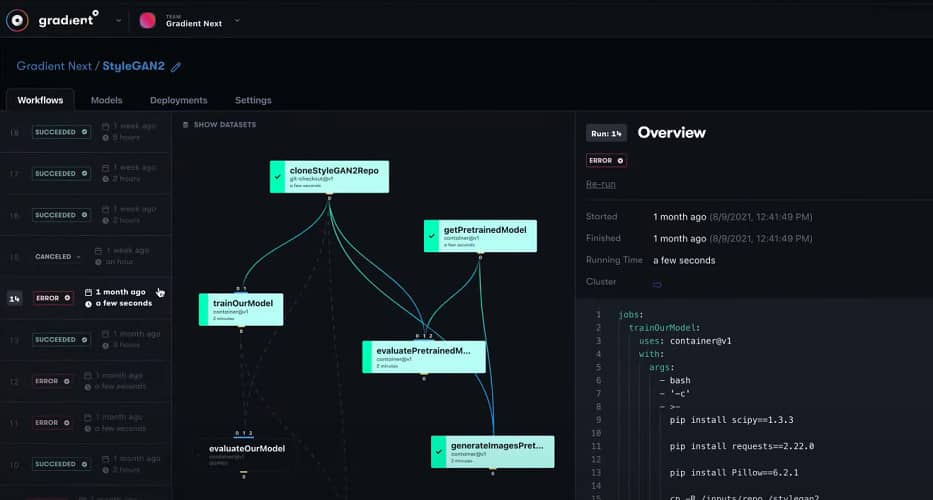 Subsequently, users can deploy the developed AI model on the cloud-based GPUs in the Paperspace environment. For this purpose, the platform offers several types of instances. The most powerful one features eight Nvidia A100 GPUs.
The computing power is combined with two types of data storage. These are dedicated block storage for each instance or shared storage drives. The latter variant facilitates data sharing between AI models.
Furthermore, the Paperspace platform simplifies the API creation workflow for API integration. Developers can provide access to an AI model in just a few steps, the startup says. To this end, many infrastructure-level tasks are automated.
Integration into proprietary platform
DigitalOcean plans to integrate Paperspace's technology into its own public cloud platform. This will make it easier for customers to develop AI models. The acquisition should also lead to more cross-selling between the two platforms.