HMD Global introduced Circular, a subscription model for Nokia smartphones. Subscribers' devices are insured against damage, loss and theft. HMD provides replacements for broken-down smartphones. The old device is recycled or reused.
Sustainability is key. HMD ensures that the smartphones of subscribers are recycled or reused at the end of their lifespan. Repairable devices are reintroduced to subscribers or donated to charities. Unrepairable devices are recycled.
HMD rewards subscribers for stretching the lifespan of their device. The longer you use a device, the more points you earn. The points can be spent on charity projects, including planting trees and removing plastic from rivers.
HMD calls the points 'seeds'. HMD's partners carry out charity projects in exchange for seeds. Subscribers choose how many seeds they contribute to which partner. ClearRivers removes plastic, Ecologi plants trees and The Unconnected provides connectivity to individuals in crisis situations.
HMD did not disclose the subscription's price. In addition, the subscription is not available for every Nokia smartphone. For now, Circular is exclusively available for the Nokia XR20 smartphone, Nokia G60 5G smartphone and Nokia T10 LTE tablet in the UK and Germany. According to HMD, the service will be launched "in other markets" at a later date. The countries and release dates are unknown.
New Nokia smartphones
The XR20 and T10 LTE have been available for some time. The Nokia G60 5G was launched simultaneously with the subscription service. The device is now available at a retail price of €329. The 6.58-inch smartphone's back fully consists of recycled plastic. The device features a triple 50 MP camera and was designed to last.
In addition, the subscription will become available for two new devices over the next two months. The Nokia X30 5G will be available from the end of September at a retail price of €519. The Nokia T21 will follow in the second half of October at a retail price of €249. Both models have an above-average lifespan.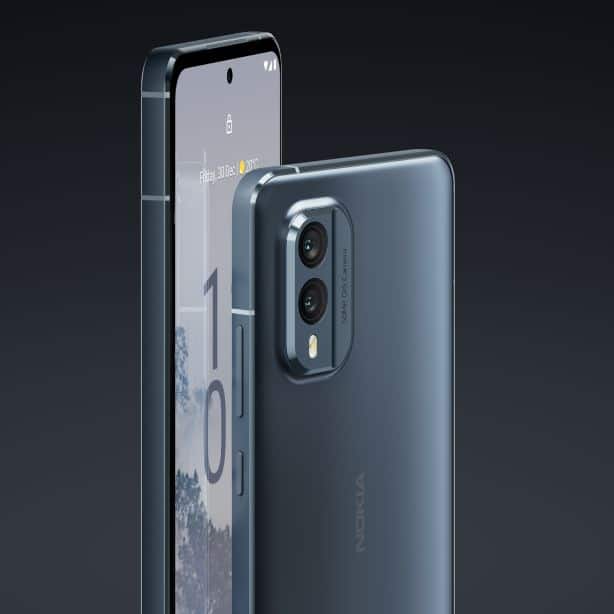 Most of Europe must wait
The new devices will be shipped throughout Europe, but the availability of the Circular subscription service is unclear. As mentioned earlier, the subscription is only available to customers in Germany and the UK at this time. Though HMD says it wants to expand the service to other countries, a timeline was not provided.
Tip: Oppo Reno 8 Pro will be available in Europe from August 31 onwards