Google has announced a new undersea Internet cable project. Project Nuvem is to connect the US state of South Carolina to Bermuda and Portugal. This should allow more users to use Google's cloud services.
Google has been investing in building undersea Internet connections for several years. According to the tech giant, studies prove that undersea internet cables provide cheaper internet access and availability. This would help societies develop while governments and business can better shape their digital transition.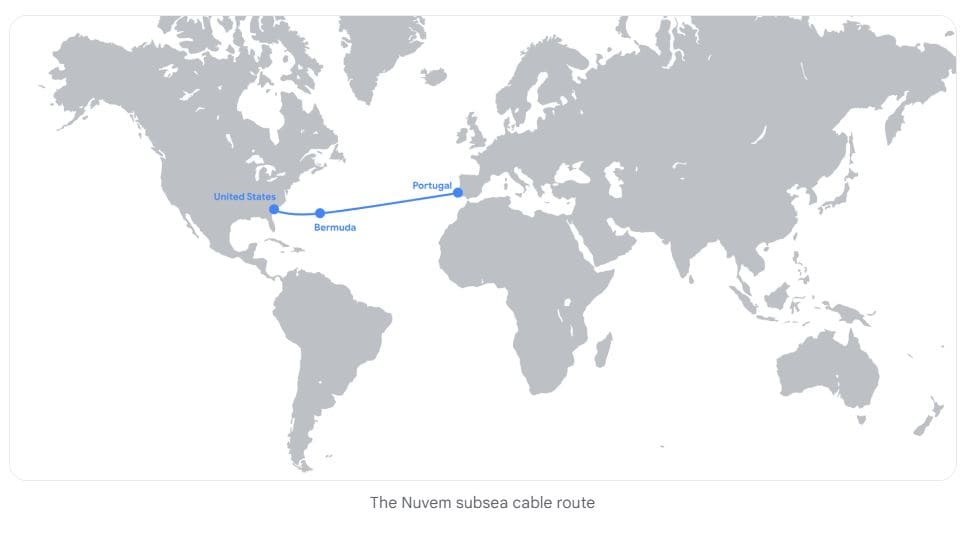 Especially for Google Cloud services
For Google itself, the undersea Internet cables now to be constructed between South Carolina, Bermuda, and Portugal mainly offer the possibility of making it easier to use its cloud services. Think of higher data speeds and less latency. Nuvem is the word "cloud" in Portuguese. The Nuvem cable, now under construction, should become operational in 2026.
More Google submarine cables
The new submarine connection is not Google's only connection coming ashore in South Carolina. Recently, the cable Firmina was set into practice in the same area. This undersea cable will soon connect to Brazil, Uruguay and Argentina.
The tech giant started building Unity, an undersea internet cable between Japan and California, in a consortium in 2010. In 2019, its own first undersea internet cable, Curie, was launched. This cable runs from California to Chile. In 2021, Dunant was completed. This is a transatlantic cable between the state of Virginia and France. In 2022, the transatlantic cable Equiano connecting Portugal to Africa followed.
Other big tech companies such as Meta, Microsoft, and Amazon also have or share undersea internet cables.