Nvidia has launched a new version of the Jetson Xavier chip. The server-on-a-chip can do all kinds of AI calculations, image recognition and other computing tasks for autonomous drones and robots.
Deepu Talla, General Manager of autonomous machines at Nvidia: The new Nvidia Jetson AGX Xavier module can be used in a variety of machines such as liver robots and inspection drones. Nvidia now has five variations of Jetson chips since its very first introduction in 2015.
The AGX Xavier can deliver 32 trillion operations per second and should have 20 times the AI capacity compared to previous Jetson chips. Nvidia says that today 200,000 developers work in the Jetson ecosystem.
SDKÂ's
The module delivers the performance of a workstation that fits a palm according to Nvidia. The power consumption is barely 10 watts, about the same as an alarm clock radio. The intention is to no longer keep elements such as smart vision in a laboratory environment, but to roll them out widely. Each Jetson improvement brought more computing power to the edge to make that possible.
Nvidia Jetson AGX Xavier supports applications such as JetPak and DeepStream SDKs. JetPack is a Nvidia SDK for standalone machines and includes support for AI, computer vision, multimedia and more.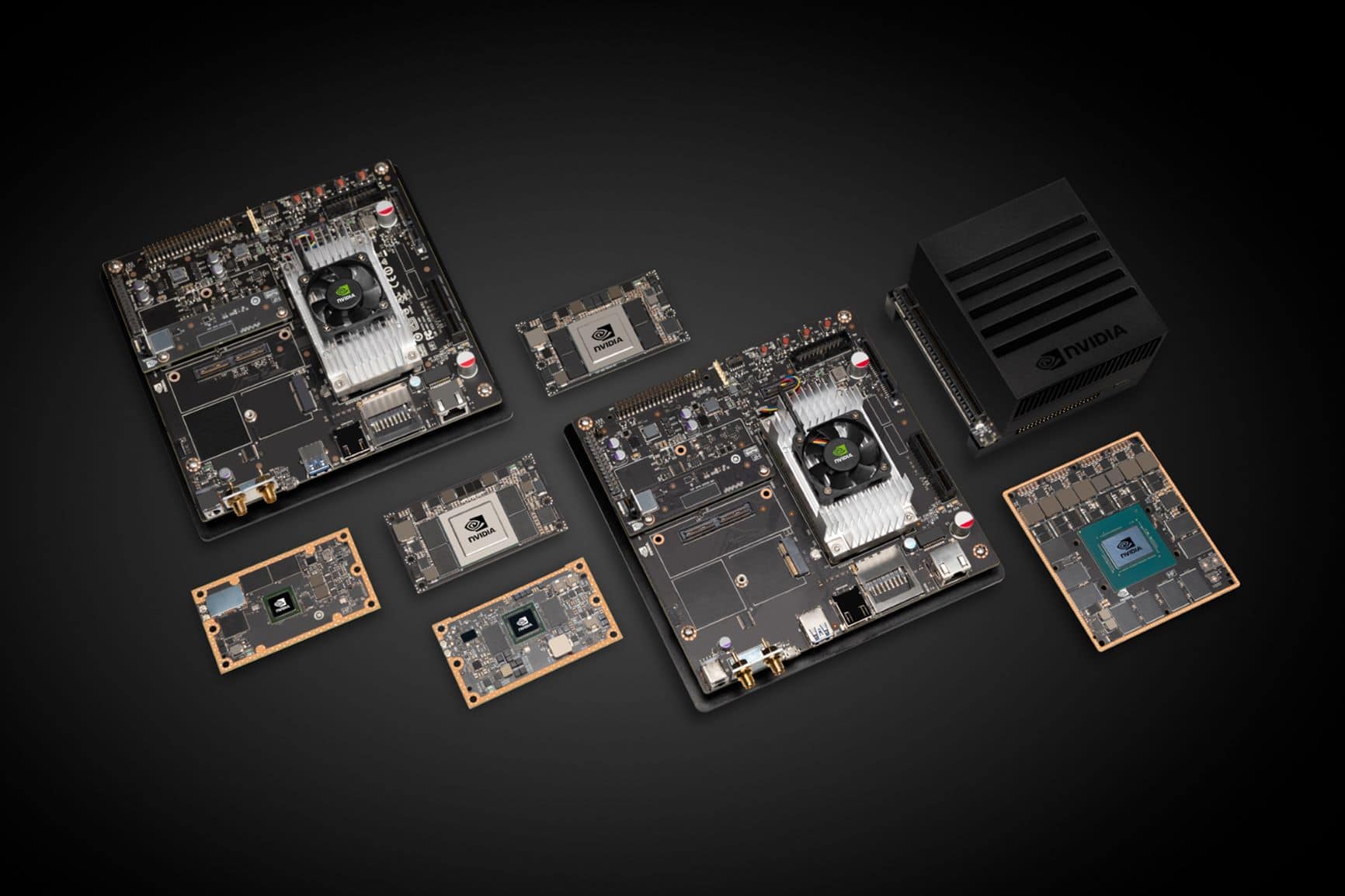 Nvidia DeepStream makes it possible to stream analytics to bring AI to IoT and smart city applications. Developers can build multi-camera and multi-sensor applications to recognize objects such as cars, pedestrians and cyclists.
Price
Talla: These SDKs help developers and companies to save time and money. At the same time, we make it easy for them to bring new features and functionalities to machines to improve performance.
Jetson AGX Xavier is available as of today for $1,100 for quantities larger than 1,000 pieces. According to Nvidia, it already has 1,800 customers for this solution today.
This news article was automatically translated from Dutch to give Techzine.eu a head start. All news articles after September 1, 2019 are written in native English and NOT translated. All our background stories are written in native English as well. For more information read our launch article.