Axis Communications introduces AXIS Parking Violation Detection to detect parking violations. The solution uses network cameras that can monitor up to a distance of 100 meters to see if someone is parked incorrectly.
Network cameras equipped with AXIS Parking Violation Detection can monitor multiple traffic lanes on the same street for up to 100 meters. When the camera identifies a parking violation, the software automatically alerts the operator. This allows the police or parking attendants to take immediate action by ticketing or towing the vehicle, which should help in solving long traffic jams and dangerous situations faster.
Data processing on the camera
The analytics software uses various on-image overlays to check whether a parking violation occurred. The camera itself is a PTZ Camera (Pan, Tilt, Zoom) that allows an operator to zoom in on the potential violation to capture additional details. With privacy masking, it is possible to select parts of the image, such as private property, to block the view and recording of these areas. Data processing takes place on the camera itself, resulting in a cost-effective and scalable solution. It also reduces system costs and storage and network consumption.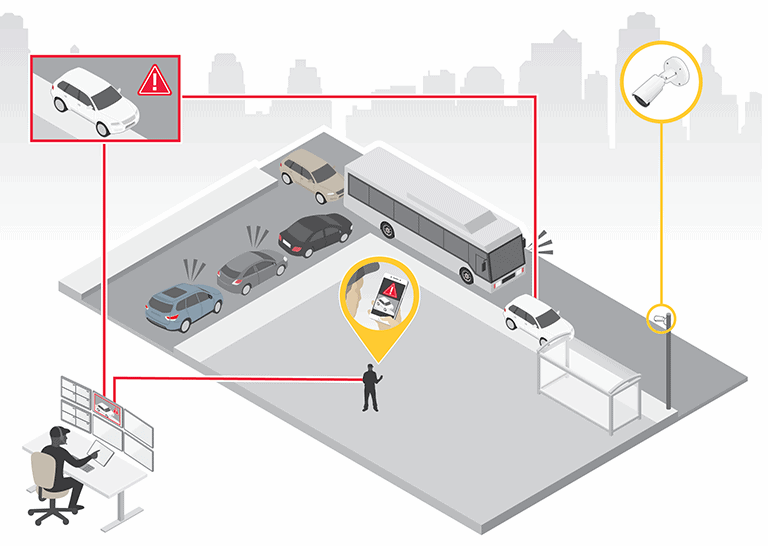 "This intelligent solution not only helps prevent traffic jams and accidents but can also change driving behaviour in the long term," says Jeroen Kouwenhoven, Eco System Manager Enterprise Solutions at Axis. "After all, better traffic flow means that drivers experience less stress and cities become more livable. The technology is also very flexible and easy for cities to integrate into the existing network infrastructure."