AWS introduces AWS EC2 C6a, a new series of EC2 instances based on third-generation AMD EPYC (Milan) processors. AWS designed the series for workloads with high-performance requirements.
According to AWS, the EC2 AMD EPYC C6a processors offer a 15 percent increase in price-performance compared to the prior C5a series. Reportedly, the introduction is up to 10 percent cheaper to operate than comparable EC2 x86 instances.
Ten configurations
The AWS EC2 AMD EPYC C6a instances are available in 10 different configurations, starting with 2 vCPUs, 4 GB of memory, up to 12.5 Gbps of network bandwidth and 6.6 Gbps throughput for Amazon Elastic Block Store (Amazon EBS). The most extensive configuration features 192 vCPUs, 384 GB of memory, 50 Gbps of network bandwidth and 40 Gbps throughput for Amazon EBS.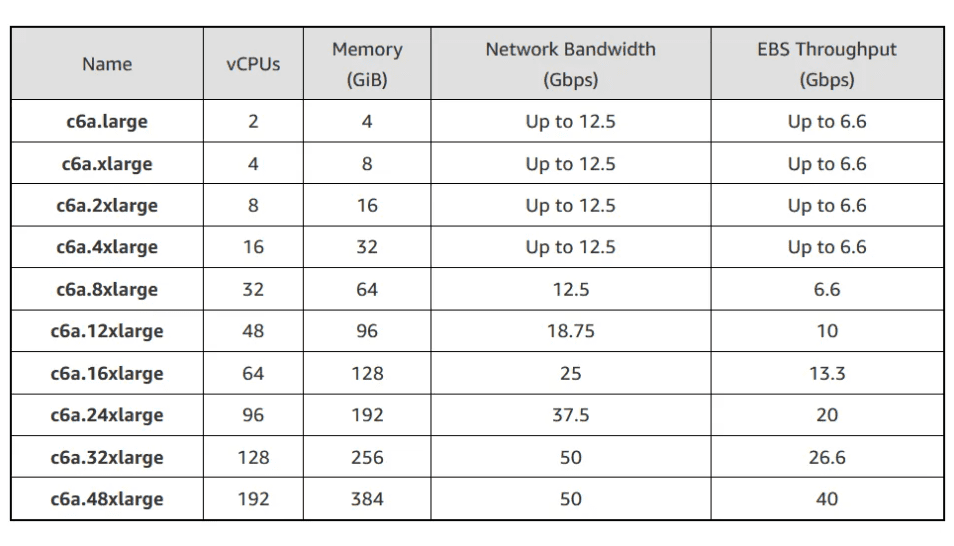 Workloads with high-performance requirements
According to the tech giant, the instances are best used for workloads and applications that require high computing power. These include high-performance web servers, batch processing, ad serving, machine learning, multi-player gaming, video encoding and scientific models.
For this purpose, the AWS C6a instances feature constant memory encryption with AMD Transparent Single Key Memory Encryption (TSME). Furthermore, the series supports new AVX instructions for accelerating encryption and decryption algorithms.
The AWS EC2 EPYC C6a series is now available in AWS regions US East, US West and the European Union.