Dell Technologies has announced Project Frontier. The software platform was designed to help companies gain more control over edge computing environments.
Dell Technologies sees edge computing as a key solution for businesses that want to gain a competitive advantage. The new Project Frontier platform allows organizations to securely manage edge infrastructures and applications at scale.
With the platform, Dell Technologies aims to eliminate all complexity surrounding edge computing. By facilitating management from a central location and environment, administrators no longer need to be present at edge locations.
Frontier
Companies deploying Frontier gain a centralized operations center for their entire edge environment, be it regional or global. The platform makes it possible to securely onboard new applications and devices anywhere within the edge environment, including the appropriate network, compute and storage functionality.
The open software platform allows customers to add their own mix of applications, IoT frameworks, OT solutions, multicloud environments and other technologies. Frontier's open design makes it suitable for existing and new use cases for edge computing.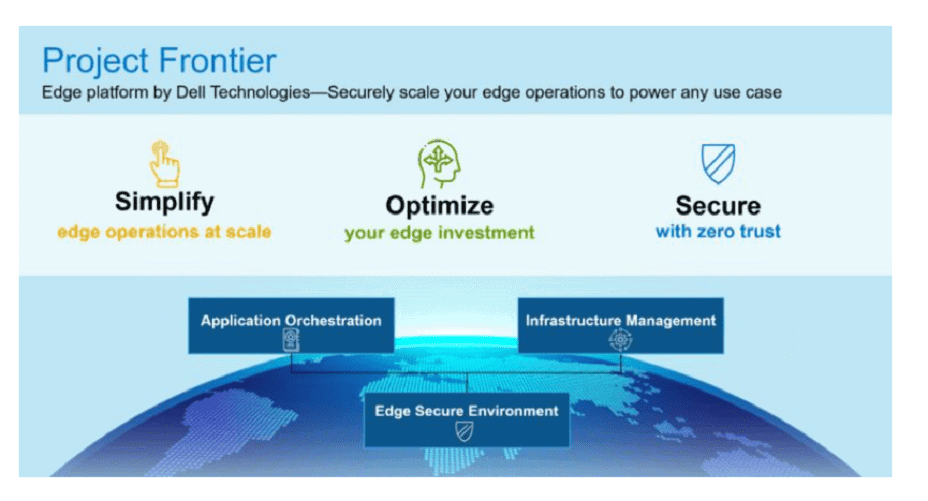 In terms of security, Frontier applies Zero Trust to edge applications, data and underlying infrastructure. The Zero Trust architecture is applied throughout the entire structure of the edge infrastructure in question, from development environments to large-scale deployments. The software platform also features end-to-end security for the underlying chain.
The platform's centralized management ensures greater efficiency and reliability for all operations within the edge environment, Dell Technologies said. The platform also eliminates the need for onsite IT expertise. Automation helps streamline edge deployment operations for up to thousands of locations.
In addition, the integration of edge computing and storage hardware provides maintenance capabilities and increased security. Dell experts in 170 countries worldwide offer planning and support services. The partners help customers design their edge deployments and establish roadmaps for scaling infrastructure to meet demands from end users.
Solutions and dedicated hardware
Project Frontier is supported by a range of tools and hardware. Within the framework, Dell Technologies offers a Dell Validated Design for Manufacturing Edge Solution. The solution is similar to a blueprint for edge deployments in manufacturing environments. The solution provides access to Dell-validated partner applications, including solutions for network security and digital twins.
On the hardware front, Frontier is supported by the Dell PowerEdge XR4000, among other systems. According to the tech giant, the XR4000 is one of the most compact servers it has ever sold. The server is 60 percent shorter than traditional datacenter servers, its size comparable to a shoebox.
The PowerEdge XR4000 comes in two flavours: a wide version that can be rack-mounted, and a compact version that can be mounted on room walls and ceilings. Furthermore, the server's slots are expandable and capable of withstanding extreme weather conditions.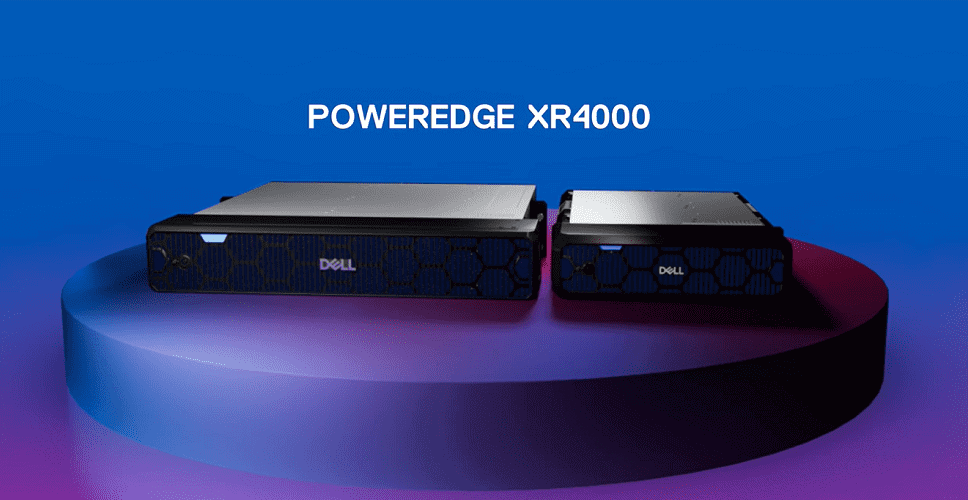 Under the hood, you'll find Intel Xeon D processors and the necessary GPUs for edge workloads. The server also powers the new Dell VxRail rugged modular nodes for high performance and scalability in high latency, low bandwidth locations.
Furthermore, employees can use Project Frontier at edge locations with the new Latitude 7230 Rugged Extreme Tablet. The tablet is protected against dust, water and extreme temperatures in the harshest environments.