Google had a pretty negative press last weekend due to a login feature it had added to Chrome 69 without warning. This criticism has been heard and immediately taken up, because from Chrome 70 users can choose whether they want to make use of it or not.
During the weekend it turned out that people who logged on to certain Google services within Chrome, were also automatically logged on to Chrome. Users were not informed of this. Now Google is changing this policy and some changes have been made to give users more choice.
Rapid changes
In a series of messages on Twitter, Chrome Manager Adrienne Porter Felt informs us that the main purpose of the function is to let people know who is logged in. This would prevent people from using each other's accounts. Felt also states that the activity of the user is not directly synchronized with the servers of Google.
However, in response to the feedback, Google immediately made a change for Chrome 70. From that version on, users can choose to disable the login function. As is the case now, it remains switched on by default, but turning it off is made easier. That has been seen as quite confusing so far, so Google is streamlining this process.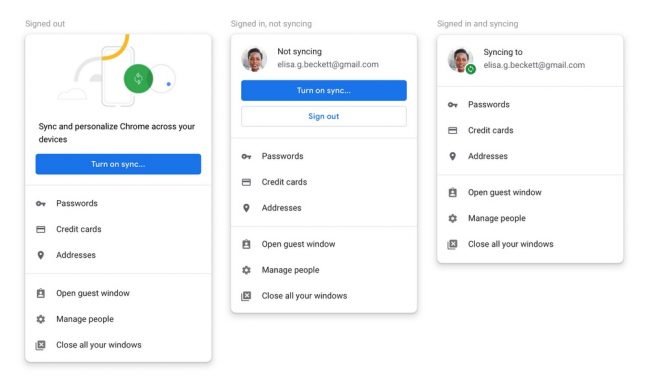 Apart from that, Google is changing the way it deals with authentication cookies. In the current version, Google cookies are saved so that you remain logged in, even if you have deleted all other cookies. From now on, however, all cookies will be deleted, including Google's own.
Matthew Green, who discovered the login function, is still not completely satisfied with the solution. The result is better, but still as invasive as a few weeks ago, he writes on Twitter. At the same time, Green does praise the quick response of the Chrome team. I realize that this is probably the best possible result, writes Green further.
This news article was automatically translated from Dutch to give Techzine.eu a head start. All news articles after September 1, 2019 are written in native English and NOT translated. All our background stories are written in native English as well. For more information read our launch article.