WithSecure has enhanced its existing WithSecure Elements endpoint security platform with a Cloud Security Posture Management module. This module tests deployed IaaS platforms for vulnerabilities and misconfigurations to prevent potential security risks.
The arrival of the new Cloud Security Posture Management module for the WithSecure Elements endpoint security platform should help companies better secure their IaaS environments, thereby reducing the risk of breaches.
According to the Finnish security specialist, users of these services are increasingly experiencing security problems due to incorrect configurations of their (IaaS) platforms.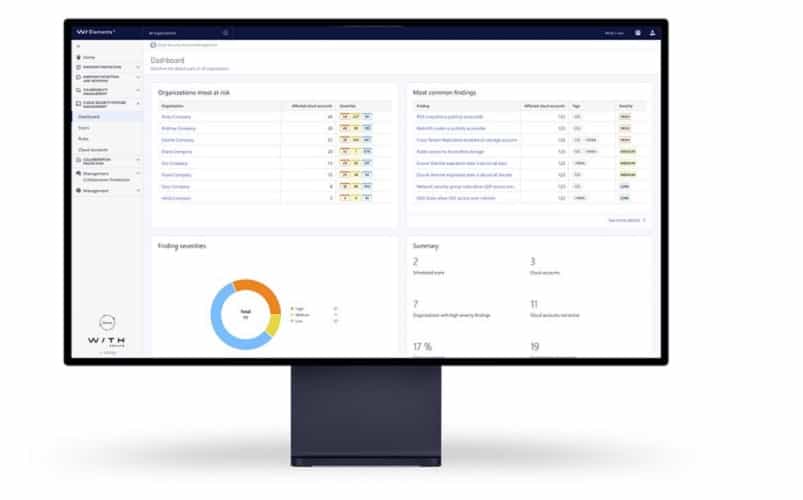 Features
The module initially supports AWS and Microsoft Azure and identifies and prioritizes misconfigurations based on risk levels. In doing so, the tool identifies possible solutions to these problems.
The tool tests configurations for such things as very "open" IAM privileges, non-encrypted data at rest, cloud instances with public IP addresses, whether logging is enabled to investigate incidents and to existing and new cloud security problems.
Users can access the security status of their IaaS environments through a dashboard. This information is complemented by endpoint security, protection for collaboration environments and vulnerability management products.
Additional services
They can also leverage consultant expertise and additional research. They can check that findings align with threat models and add real security value. In addition, the solution meets various regulations and standards for compliance.
Partners can further offer the Cloud Security Posture Management module for WithSecure Elements, such as MSPs and MSSPs, as a managed service to their end customers.
Also read: F-Secure introduces WithSecure brand for its corporate security business