1Password recently finally introduced passkey extensions for various browsers. As a result, users can now log into websites without having to constantly authenticate themselves in order to do so.
Passkeys are booming and password management specialist 1Password is capitalizing on this by enabling this functionality for various browsers. With the newly introduced extensions, which are still in beta, it fulfills the promise it already made since last year.
With passkeys, end users no longer have to enter their login credentials or passwords everywhere. To do so, they use an authenticated access that is generated and stored on their device. This access is additionally secured by an alternative authentication method such as biometric data as a fingerprint or facial recognition or a specific PIN code.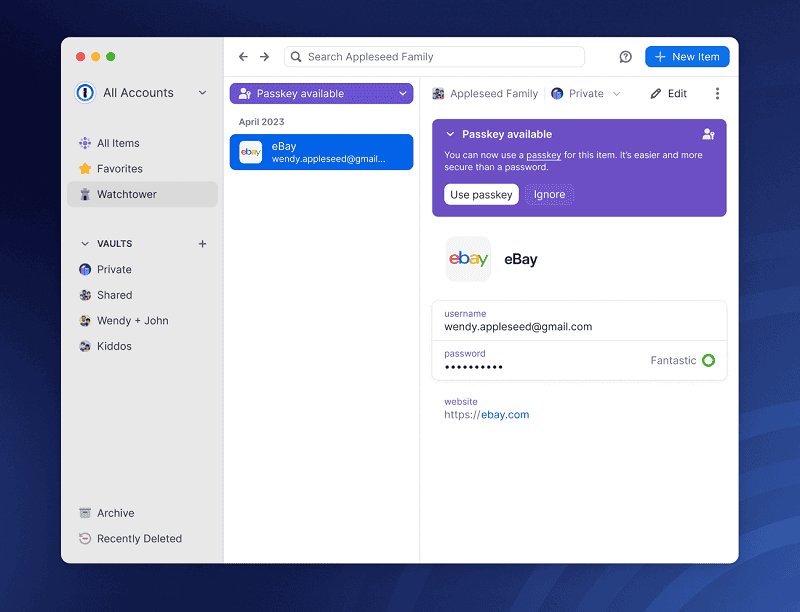 1Password functionality
1Password now also offers this functionality. It allows users to visit a Web site that supports passkeys or find one in the login specialist's directory. The extension lets users know that the website in question supports passkeys and helps them create them. Once a passkey is generated, it is usable by the website in question from then on.
Different browsers and operating systems
There are now available extensions for the Chrome, Firefox, Edge, Brave and Safari browsers. In addition, the extensions support the operating systems MacOS, iOS, Windows and Android.
The support for the different operating systems should allow users to generate, store, share, delete and move passkeys between different 1Password installations.
Also read: What are Passkeys? Removing the human element from authentication